Sheriff Brian Schenck provided a detailed update Saturday morning on the standoff and assault on a police officer that happened during the late-afternoon hours in Cayuga.
Around 5 p.m. on Friday two deputies and one New York State police officer responded to 6616 State Route 90 to execute a court order, which stemmed from an incident and arrest the day before.
He says the order directed the seizure of firearms from Luke Gaffney, 39, who was a resident at that address. After advising him of the court mandate, Schenck says Gaffney did not comply and became uncooperative.
He began fighting with officers and during a physical struggle – stabbed and cut Deputy Adam Bacon multiple times before retreating into the house.
That's when the standoff began.
The court order to seize Gaffney's firearms had been issued as result of his previous arrest the day before. An order of protection had also been issued from that incident where he was charged with criminal obstruction of breathing, criminal mischief, and assault.
Gaffney had been arraigned and released.
Additional officers responded to the scene after the struggle and stabbing of Officer Bacon. A perimeter around the home was established.
Sheriff Schenck says Gaffney threatened to use his weapons against law enforcement. However, after several hours crisis negotiators were able to convince him to exit the residence and be taken into custody without incident.
Gaffney was charged with aggravated assault of a police officer with a deadly weapon – a Class B felony, and arraigned Saturday morning in Cayuga County Court. He was remanded to the Cayuga County Jail with no bail.
Sheriff Schenck says Deputy Bacon was transported to Upstate Medical Hospital for treatment and is recovering from his injuries. He was also released from the hopsital last evening.
A long list of first responders around the region assisted in the incident. Sheriff Schenck thanked all of them – including the Auburn Police Department, New York State Police, Seneca County Sheriff's Office, Onondaga County Sheriff's Office, Syracuse Police Department, Tompkins County Sheriff's Office, Waterloo Police Department, New York State Park Police, Cayuga County 911 Dispatch, Cayuga County District Attorney's Office, Aurelius Fire Department, Cayuga Fire Department, Fleming Fire Department, TLC Ambulance, AMR Ambulance, and the Critical Incident Stress Team.
"I would like to thank the countless agencies and individuals that assisted with this incident providing law enforcement services, emergency medical services, traffic control, and other assistance as well as numerous others that offered additional help if needed," Sheriff Schenck said in a statement to media. "Thank you as well to each and every member of our Sheriff's Office, our law enforcement partners, fire and EMS providers, and especially Deputy Bacon, for putting your personal safety on the line for others every day to help us maintain a safe community. Lastly, let me personally thank each and every one of your family members that support the work that you do and are forced to continually worry about your wellbeing as you put your safety on the line each day. I know firsthand how difficult this can be."
Sheriff: Deputy stabbed multiple times after incident that led to standoff in Cayuga County
Sheriff Brian Schenck says the resident of a home on State Route 90 in Cayuga assaulted, stabbed, and cut a police officer who was responding to execute a court order. The violent incident resulted in a standoff, and the shutdown of State Route 90 for a period of time during the early-evening hours.
On Friday October 23rd, at approximately 5 p.m. two deputies with the Cayuga County Sheriff's Office, assisted by a trooper with the New York State Police responded to 6616 State Route 90 in Cayuga to execute a court order.
The order directed the seizure of firearms from a subject residing at that address. Upon their arrival, officers did locate and make contact with the subject of the order. Sheriff Schenck says the subject was advised of the court order, but became non-compliant and fought with the responding officers.
During the struggle one of the deputies was stabbed and cut multiple times before the subject fled into the residence.
Additional officers were called to the scene and established a perimeter around the home. After numerous hours, Crisis Negotiators were able to convince the person to exit the residence, and was taken into custody without further incident.
The deputy that was injured was treated for his injuries at Upstate University Hospital and has been released.
"Further information will be released later today," Sheriff Schenck said in a press release. "Thank you to the countless Law Enforcement, Fire, EMS, District Attorney, Critical Incident and Dispatch agencies that assisted with this incident."
This story will be updated as more information becomes available.
---
---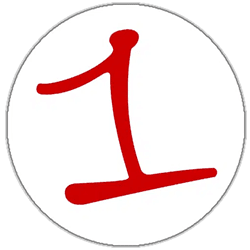 FingerLakes1.com is the region's leading all-digital news publication. The company was founded in 1998 and has been keeping residents informed for more than two decades. Have a lead? Send it to [email protected]