There could be a change in fire service coming to the Town of Tyre, which would directly impact the future of a fire company that has served the northern part of Seneca County for decades.
The Magee Volunteer Fire Department was created in November 1948. It provides fire and rescue services to the town of Tyre and the Seneca County portion of the New York State Thruway.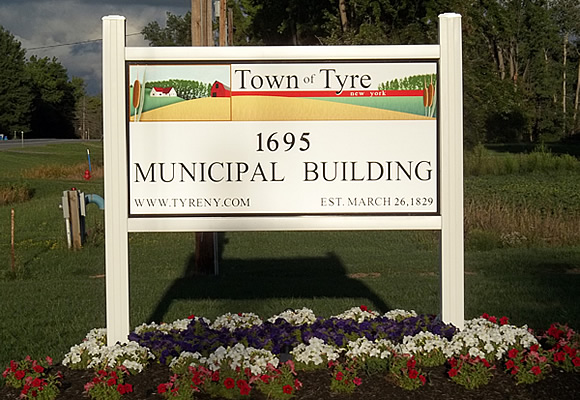 Tyre Town Supervisor Ron McGreevy says the current contract between the town and Magee is set to expire at the end of December, which has led to questions about whether the Town Board should renew that contract — or seek out other fire protection options.
"Concerns have been presented to the Town of Tyre by Members of the Firefighting Corps. of the Magee Volunteer Fire Dept., Inc., who are raising questions regarding its' own Board of Directors current management of that corporation," McGreevy said in an email last week. "As a result, the Town has exercised due diligence, which included separate meetings with the corporation's Board of Directors and also Members of its' Firefighting Corps. As a result of these meetings, the Town has taken steps to evaluate other options."
McGreevy says an RFP was prepared to seek fire protection services for the Town. He says no final decision has been made at this time.
The department operates a primary station at the intersection of State Route 318 and State Route 414. They have four trucks and a secondary station.
Earlier in the year, the state's Gaming Commission agreed that Magee should lose its bingo license and be fined. This after a lengthy investigation into bingo game practices at the facility. The Gaming Commission noted that the penalties could be eased if there were no future violations, and if the department complied with state regulations over the following three years.
This specific set of issues was not directly connected to the Town's desire to seek other arrangements for fire coverage.
Over the summer, it was announced that the state's Department of Labor issued a notice of violation and order to comply to the Magee Fire Department over issues at two of its firehouses.
An inspection at the stations located on State Route 318 and West Tyre Road in March resulted in the citations, which were ultimately handed down in May. There were five violations considered 'serious'.
---
READ MORE: State cites two Magee firehouses for safety violations
---
Those violations were expected to be remedied by August 4th. No further updates about those issues was publicized by the state, or department.
The Tyre Town Board is expected to continue discussing this matter as it closes in on the 2020 deadline. It's unclear if the Magee Fire Department would continue providing service to the New York State Thruway Authority, if not awarded a future contract with the Town of Tyre.
Those with knowledge of the situation say that Seneca Falls, Clyde, Waterloo, and Junius have all been considered. However, it's unclear how many have entered bids in the RFP process.
---
---

Josh leads the content team focusing on strategy and growth. Previously he served as a general assignment reporter, then news director before accepting his current role. You can still find his byline on FingerLakes1.com as he reports on assorted political issues. Have a question? Send it to josh@fingerlakes1.com.