Geneva City Council met for one of its new "work sessions" on Monday. The Council uses "work sessions" to discuss issues of concerns in depth and to develop plans for addressing those issues. But the Council does not take any official actions during these sessions. Monday's meeting was held via Zoom conference call due to the COVID-19 crisis. The Council discussed three issues, sales taxes, possible consolidation of recreation services, and Geneva's ongoing response to the COVID-19 crisis.
Although not on the published agenda, Monday the Council discussed how the City was responding to the COVID-19 crisis.
Councilmember Ken Camera (Ward 4) raised the issue of whether or not the City should forgo raises for staff due to the COVID-19 crisis. Camera also asked about whether Geneva's contracts with bargaining units had Force majeure clauses that would allow Geneva to avoid raises or take other actions if necessary.  City Manager Sage Gerling indicated that she does not believe that Geneva's contracts with employee bargaining units has such clauses. Consequently, she believes that any desired concessions such as forgoing raises, would have to be negotiated. 
The Council also questioned whether Geneva should be implementing actions similar to those taken by Ontario County such as hiring and contracting freezes. Gerling that she had implemented a hiring freeze.  Councilmember Laura Salamendra (Ward 5) added that she thought that the decision on hiring freezes should have been one made by the Council, not the City Manager.  Councilmember John Pruett (Ward 6) and several other Councilmembers echoed Salamendra's concern.  However, Gerling said that she has the authority to make such decisions because of reduced revenues, but that the Council could ultimately override her decision via a resolution.  Pruett reiterated that he felt that this issue should have been brought to the Council upfront not retrospectively.  Councilmember William Pealer (Ward 2) countered that this is how the city manager style of government works and that changing the process would be a much larger discussion. 
Salamendra added she feels that the Council has been left out of many discussions. Many members echoed that sentiment. 
The sense of divide between the Council and City Manager was also present in the Council's discussion regarding how Geneva goes forward from COVID-19 New York Pause.  The Council initially believed that Geneva would be responsible for determining when to reopen after May 15th. As part of this discussion, the Council also thought that Geneva would be responsible for coordinating the COVID-19 testing necessary to reopen.
However, Gerling corrected the Council's misconceptions. Gerling indicated that it is not within Geneva's power to decide when to reopen because Geneva is part of the Finger Lakes region. Gerling added that under the Governor's guidelines Geneva can only reopen if the region as a whole is opened.  Gerling also clarified that testing is going to be coordinated at the regional, not city, level.  Finally, Gerling said that Geneva's main responsibility would be coordinating the reopening planning process with local businesses. 
The Council did decide to finalize to information sharing activities to inform the community about the COVID-19 reopening process. First, the Council is preparing a letter to the community that will be distributed via Geneva's websites and the media. Second, the Council is looking into coordinating a Facebook live informational meetings similar to those being conducted by Victor, where City departments can provide information to the community on the status of their programs as a result of COVID-19.
Councilmember Pruett led the Council's discussion on sales taxes. Geneva received sales tax revenue via a contractual arrangement with Ontario County. The Council was concerned that contract with Ontario County did not maximize Geneva's potential sales tax revenue. 
Monday's discussion revolved around five potential approaches Geneva could take that might lead to higher sales tax collections, including:
Raising sales taxes;

Pursuing restructuring the current sales tax distribution agreement with Ontario County now or waiting to do so in 2023;

Revert to Geneva collecting its own sales taxes;

Focus on reconciling what Geneva may be owed, but has not been paid to date; or 

Use the sales tax issue as leverage when negotiating with Ontario County regarding other benefits.
The Council expressed a specific concern regarding whether Geneva had received all of the benefits it was supposed to have received from agreements in connection with the original construction of Eastview Mall.
Pruett continued that he does not believe that it makes sense to make a decision on the sales tax issues now because of the looming economic crisis from COVID-19.  Rather he said that it makes more sense to understand the sales tax issue now and prepare for addressing it in the future.  Pruett recommended establishing a sub-committee of the Council to specifically address sales tax issues.
Mayor Steve Valentino agreed that the sales tax formula is extremely complex.  Valentino said that historically there was a perception that the City gained ground on sales tax when previous agreements were negotiated with Ontario County but that he would like the Council to research this issue to verify that the perception is accurate. 
Councilmember Pealer  indicated that he couldn't even ascertain how much sales tax was being generated from Geneva because, since these sales taxes are being distributed through Ontario County, the State's statistics did not specifically break-out Geneva's sales tax receipts.  Ultimately, the Council agreed that the sales tax issue is an important issue to research further so that the Council understands the issue and the available alternatives thoroughly. After discussion about how to structure this project, the Council agreed that it should be handled by the Finance Committee who will seek the assistance experts on the issue.
The Council also discussed a proposal to end all recreation services in Geneva for the remainder of 2020 because of COVID-19.  Although Councilmember Pruett said that he could foresee it ultimately being necessary because of the potential upcoming financial crisis, the Council never seriously considered closing recreation services for the remainder of the year.  Instead the Council turned the idea into a discussion regarding the potential for cost savings by consolidating Geneva recreation services.
Councilmember Camera led much of the discussion, although he indicated that he had been "sucked" into the issue. Camera expressed concerns that there are at least four entities in Geneva providing recreation services to roughly 12,000 residents.  Camera indicated that Geneva spends $400,000 annually on recreation services. He continued adding that combining entities could save significant money in overhead expenses providing opportunities for program and facility improvements.  Camera said he believes the current approach is bad for the community and that he wants to bring the community's recreation organizations together to see how they can all combine efforts to save money and improve services. 
Camera also said that although there may be some resistance because of previous efforts in this regard, he also believes that the impacted organizations may now be more willing to consider the topic.   However, Councilmember Jan Regan (Ward 3) stated that organizations such as the Boys & Girls Club, the Geneva Community Center, and the Geneva YMCA are separate private entities that people may not want to be combined. 
Some councilmembers expressed concerns that this issue had been previously studied but had ultimately not gone anywhere because the initial report, which focused on the Geneva ice rink, created considerable controversy.
Councilmember Tom Burrall (Ward 1) thought that it might make sense to start by looking at specific recreation programs the organizations could collaborate on.  His idea was that by working together on individual projects and having success collaborating, organizations could eventually see the benefits of coming together.  In what turned into a slightly heated discussion, Camera argued that the issue needed to be dealt with immediately. Camera did not believe Burrall's proposal was aggressive enough, particularly because of the decrepit condition of the Geneva YMCA facilities. 
The Council ended up agreeing that idea of whether or not recreation services could be combined for efficiencies and cost savings was worth studying. Mayor Valentino requested that Councilmember Pealer bring the issue to the Recreation Advisory Board for discussions that will include Geneva's recreation director and City manager Sage Gerling.
The City Council will holds its regular monthly meeting Wednesday, May 6, 2020 at 7:00 P.M. The meeting will be held via Zoom conference call and can be viewed live on Finger Lakes Television. The Council will be accepting public comment, but because the meeting is being held by Zoom conference call, members of the public wishing to present comments to the Council must register to do so in advance by sending an email to the City Clerk at [email protected]
---
---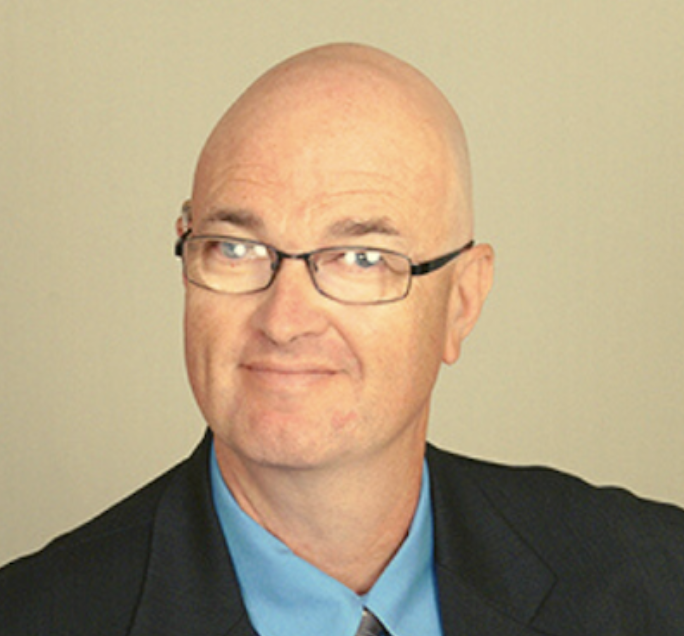 Todd covers local government in the Finger Lakes. He has a JD degree the Lincoln Law School of Sacramento. Send tips to [email protected].