The Ontario County Board of Supervisors met Thursday making significant moves amid concerns of the COVID-19 pandemic.
The Board originally planned to meet at the Finger Lakes Community College, but the meeting was held online via the WebEx conferencing service due to the COVID-19 crisis. Although the County had planned to have the meeting available to the public, and even held a public hearing seeking comment on a proposed local law, due to an unforeseen technical issue the public was not able to access the meeting. Ontario County Board of Supervisors Clerk Kristin A. Mueller indicated that County information technology staff would be working with the Board and the conference call service provider to ensure that the public would have access to all future meetings. Mueller anticipated that access to future meetings would open slightly earlier than access to Thursday's meeting was opened to allow staging of people entering the call so that the system is not overloaded.
Prior to this month's Board meeting, Ontario County released the text of the resolution approved at the March board meeting appointing Brian H. Young as the new County Administrator. This resolution was not read at the March meeting prior to its approval, which led many to believe that Young had been appointed to the position permanently. However, the text of the resolution revealed that Young has been appointed on an interim basis pending a search process to find a permanent replacement for retiring County Administrator Mary Krause.
The Board's meeting focused primarily on the COVID-19 crisis. Young announced that due to the economic impact of the COVID-19 crisis, Ontario County would immediately implement a hiring freeze. Young also stated that he has directed County Departments to forgo all non-essential purchases, travel, and training in order to reduce County expenditures. Young further stated that all County Departments would do an evaluation of what programs are mandated versus non-mandated to determine which could be cut if program cuts become necessary.
Young also told Supervisors that the County is distributing protective masks to County employees who have public contact. He also said that the County had completed a purchase of masks and other protective gear, which he anticipated would arrive the week of April 20, 2020.
Young also indicated that Ontario County Sheriff Kevin Henderson had announced that the Sheriff's Office will enforce the Governor's new directive that everyone wear facemasks/face coverings while in public. The Sheriff initially plans on educating people regarding the requirement but indicated that enforcement action would be taken if people fail to comply with Deputies' directions.
Ontario County Director of Public Health Mary L. Beer, RN indicated that as of Thursday Ontario County had 76 confirmed COVID-19 cases with 3 COVID-19 deaths. Beer stated that 2 of the 3 COVID-19 deaths were connected to the Ontario Center for Rehabilitation and Healthcare facility in Hopewell New York. Beer stated that currently 110 individuals had been self-isolated/quarantined in Ontario County, and that all were cooperating with the process.
Beer and the County had previously been pressured to disclose the location of COVI-19 cases but had declined to do so for fear of jeopardizing patient confidentiality. Beer informed the Board that she felt it was appropriate to begin informing residents about the location of cases because it could be done without jeopardizing patient confidentiality. Beer informed the Board that the County had developed an interactive map for the County's Department of Public Health website that will be updated daily. The map is color coded and provides information about the number of COVI-19 cases in each community within Ontario County. Users must click on each individual community to see the detailed information for that community. The map can be found at https://www.co.ontario.ny.us/101/Public-Health. Beer noted that Hopewell has the highest number of confirmed cases. However, she emphasized that Hopewell's numbers are skewed because of the high number of cases at Ontario Center for Rehabilitation and Healthcare.
Beer also emphasized that although Ontario County's overall numbers of confirmed COVID-19 cases are low, the county was not yet out of the woods and still needed to follow social distancing protocols.
Beer also indicated that the County now has more testing capacity and that the Department of Public Health would be reaching out to physicians to inform them that they can test as they deem medically appropriate. But Beer indicated that she does not foresee generalized testing for everyone as experts don't feel that testing is valuable for individuals who do not show symptoms of the disease.
In COVID-19 related action, the Board approved a resolution to extend through May 7, 2020 the previously adopted workforce reduction plan, which protects county employee's income from COVID-19 impacts. Supervisor David Baker (Canandaigua) pointed out that while this resolution was the right thing to do, that the County may eventually have to change approaches because eventually it will face financial fallout from COVID-19. He indicated that this could even occur prior to next month's Board of Supervisors meeting. In fact, he stated that he was prepared to ask for a special meeting of the Board of Supervisors prior to its next scheduled meeting should the Ways & Means Committee find the financial situation warranted it.
In other action, despite the public's inability to access the meeting and the public hearing the Board held on establishing impoundment fees at the Ontario County Animal Care Facility, the Board unanimously approved a resolution to enact this local law. However, in an e-mail message Board Clerk Mueller indicated that the County is still accepting public comment on the local law. Comments may be e-mailed to: [email protected], or mail them to Clerk of the Board, 20 Ontario Street, Canandaigua, NY  14424.
The Board also continued its usual process of blocking resolutions together for consideration. Thursday, the Health & Human Services Committee presented 7 resolutions for consideration, which were approved unanimously in one block. These resolutions included:
Approved a contract for with Clifton Springs Hospital & Clinic for public health medical services;

Approved a contract with Public Health Services, Inc., funded with grant money from the New York State Department of Health, for upgrading local public health preparedness for response to bioterrorism threats;

Approved a contract with Companion Care of Rochester for Expanded In Home Services for the Elderly Program (EISEP) services;

Approved a contract with Medical Solutions, Inc. for fiscal intermediary services for EISEP;

Approved a contract with Mom's Meals for packaged meals for homebound older adults;

Legal Assistance of Western New York for legal services for seniors; and

Approved a Memorandum of Understanding between the County Department of Aging and the Office of Sheriff regarding meal preparation services at the County Jail.
The Public Safety Committee presented 6 resolutions that were blocked together and approved unanimously. These resolutions included:
Approved a contract with Hillside Children's Center for continued operation of a non-secure detention facility;

Approved a contract with Cayuga Home for Children, funded through New York State, for multi-systemic therapy services and functional family services for 16 and 17 year old youths served through the Department of Probation;

Appointed Supervisors Todd Campbell and Robert Green, Judge Frederick Reed, Farmington Justice Morris Lew, Acting County Administrator Brian Young, District Attorney James Ritts, Robert Zimmerman, Esq., Public Defender Leanne Lapp, Sheriff Kevin Henderson, Probation Supervisor Ginny Gumaer-Muller, Chief Corrections Officer Christopher Smith, Victims Assistance Coordiantor Sarah Utter, Probation Director Jeffrey Rougeux, Community Mental Health Services Director Dianne Johnston, FLACRA Executive Director Jennifer Carlson, Drug Court Coordinator Betsey Lee, Anita Pierece (Community Representative), and Youth Court Program Director Emily Henderson to the ATI Advisory Board;

Approved purchasing a commercial washer from Baystate Business Ventures, LLC for the County Jail; and

Approved a rental of refrigerated trailers from Leonard's Express, Inc. to be reimbursed by FEMA.
The Public Works Committee presented three resolutions that were blocked together and approved unanimously. These resolutions included:
Approved amending a contract with Bergmann Associates regarding the County Road 46 and Smith Road intersection improvement project.

Approved renewal of on-demand contracts with several engineering firms that provide public works project assistance; and

Approved a contract with SWBR for design services related to a roof replacement project for 3019 County Complex Drive.
The Ways & Means Committee also presented 3 resolutions that were approved unanimously. These resolutions included:
Approved transferring funds for the purchase of GPS equipment;

Designated May 3-9, 2020 as Public Service Recognition Week; and

Postponed until further notice planned real property tax auctions due to COVID-19.
The Ontario County Board of Supervisors is next scheduled to meet Thursday May 7, 2020.
---
---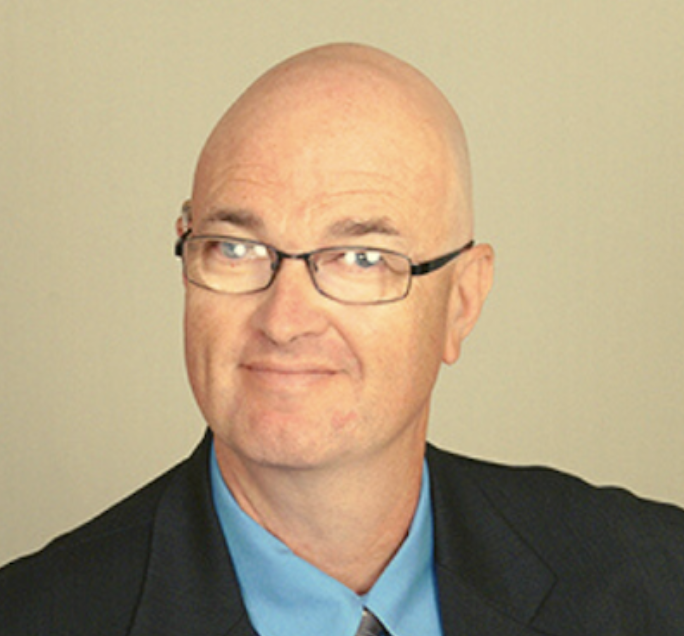 Todd covers local government in the Finger Lakes. He has a JD degree the Lincoln Law School of Sacramento. Send tips to [email protected].