'Waste Not Talks' welcomes SLPWA's Welch with major announcement
Ahead of the start of the new year, the Seneca Lake Pure Waters Association has announced their Seneca Lake-Friendly Living program. It's the non-profit's newest program tailored toward lakeshore property owners.
This week Waste Not was full with a cram-packed engaged citizenry at its storefront on Exchange Street in Geneva.
Owner Marilla Gonzalez invited Seneca Lake Pure Waters Association President Jake Welch who provided updates pertaining the non-profit's progress as a part of the 'Waste Not Talks' series.
Unveiling their newest program, the Seneca Lake-Friendly program aims to empower lakeshore property owners with the knowledge of 15 simple sustainable strategies, which can help protect Seneca Lake from further environmental degradation due to residences.
The program is anticipated to kickoff this upcoming spring, possibly by March, as confirmed by Welch.
Welch considers this new resource for lakeside residents as a means to change mindsets about environmentally unfriendly practices at the individual level.
During his talk, Welch reflected how their nearby neighbors around Keuka Lake have been passionate about protecting their waters; and he hopes that Seneca Lake residents can emulate their collective spirit through the Seneca Lake Pure Waters Association.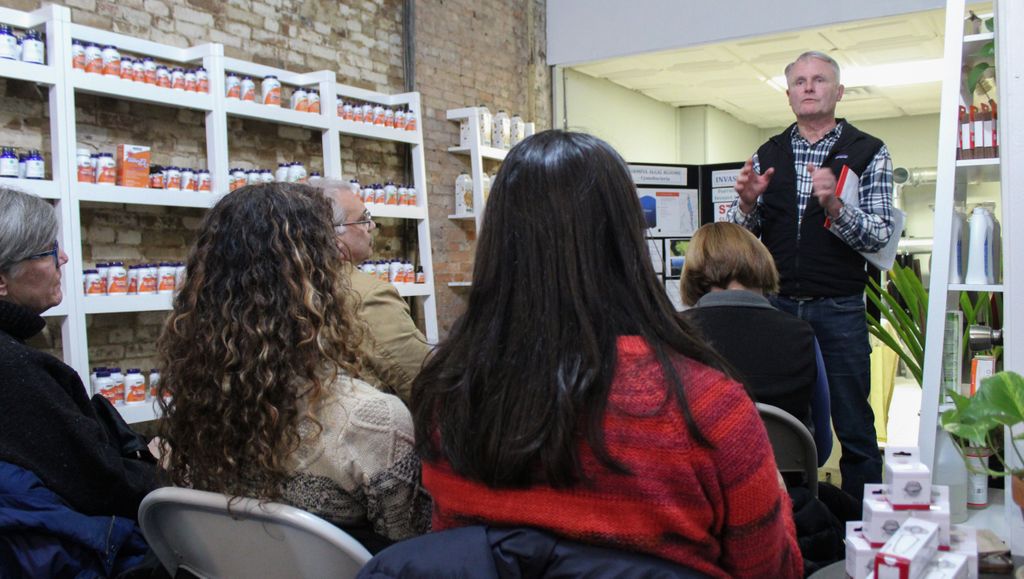 "That's the same type of mentality that I would like as the newer president of our organization to try my next three years of tenure to get to change mindset of the people from around this lake," Welch said.
The Seneca Lake-Friendly program is broken into three tiers: pledge, steward and master. Residents can rank-up by starting as a pledge and earning their way to become a master through participating in training courses.
As a master, the highest distinction, those who possess this title are able to guide others on their own path in altering routine living habits that impact the environment as lakefront property owners.
Welch believes that the lake is under threat and desires to "get people to start changing their minds" when it comes to household practices.
Aside from rolling-out this new program to the public, Welch also offered updates about the current environmental condition of Seneca Lake.
"Just because it is very large it does not mean it's immune," Welch said.
Major concerns for the organization rest in the threat of invasive mussel species including the Zebra mussel as well as other non-native weeds that disrupt the aquatic ecosystem and its organisms.
However, Welch admits that the vexing rise of HABs, also known as harmful algal blooms, remains as "public enemy No. 1" for the Seneca Lake Pure Waters Association.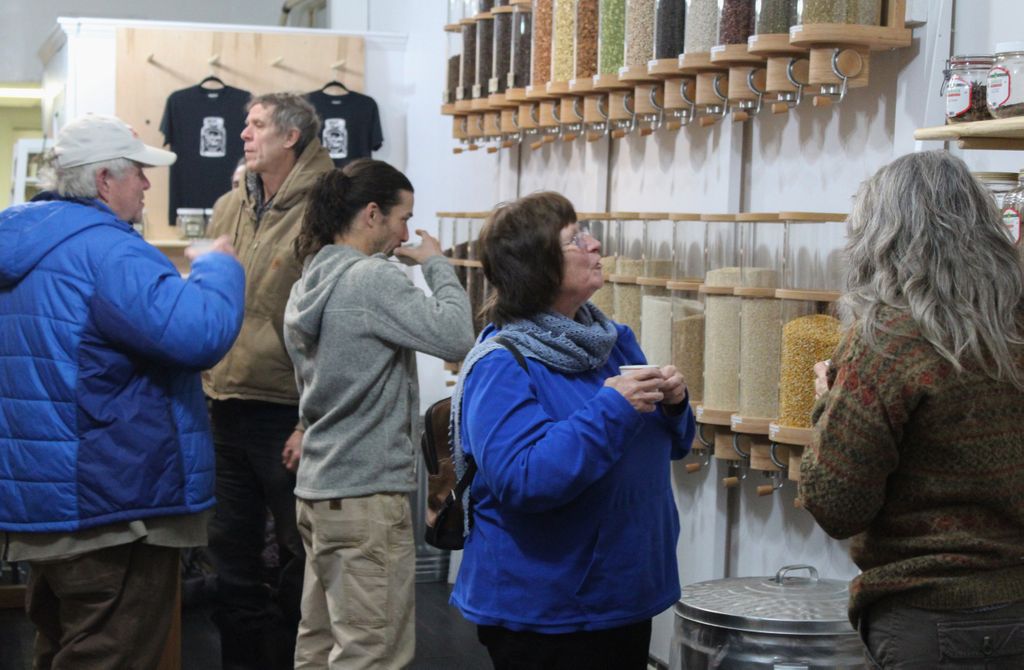 During the months of September and October, 61 reported and confirmed algal blooms popped-up on Seneca Lake alone.
On top of that, Seneca Lake Waters has tracked a "steady increase in water temperatures," which has become a trend due among other regional lakes due to global warming.
In addition to rising water temperatures, nutrient loading rates have risen, and Welch mentioned that the growing regional presence of Meionite communities and other farmers might be the culprits causing waste dumping into the lake.
Welch added that human waste has been a source for E. Coli and other contaminants that have been tested within the water, which can harm pet dogs and even humans.
Fortunately, communities in Geneva, Dundee and Watkins Glen have developed water treatment plants that helps reduce unvetted waste that discharges and reenters the lake.
While Welch admitted that the City of Geneva has drastically improved its wastewater treatment systems as well as Dundee and even Watkins Glen as they are about to open their own plant, Penn Yan has fallen behind on this front in comparison to its fellow communities.
For Penn Yan, flipping the bill for a water treatment station always seemed to be a challenge in Welch's opinion and the organization has attempted to persuade the community on numerous occasions to invest in a plant, but to no avail; and yet Welch and the SLPWA have still not opted-out from trying to change their minds.
"We didn't get anywhere because politically, the people of Penn Yan ran the show that day, but we're not giving up," Welch said.
Welch hopes that at some point Penn Yan will pivot to cooperate with the non-profit as algal blooms continue becoming more prevalent.
Since then, Seneca Lake Pure Waters Association has sparked a dialogue with the Town of Penn Yan this year, but no further progress has been made at this time.
Residents are able to report if they found a harmful algal bloom by emailing a photograph and its location to Kaitlin Fello at [email protected] or by visiting their website.
With 700 current members, the Seneca Lake Pure Waters Association aims to expand their membership to upward of 1,000. The organization seeks the assistance of local volunteers to police and protect Seneca Lake in the absence of the New York state's Department of Environmental Conservation direct oversight.
Welch fervently believes that it shall take local community members to step-up and create change, rather than gaining reform support from the state level.
"Something should be done. It's going to take all of us; it's going to take a village," Welch concluded.
Those interested in joining the Seneca Lake Pure Waters Association are urged to email [email protected] for more information.
---
Gabriel Pietrorazio is a senior at Hobart and William Smith Colleges. He's written for the Town Times of Watertown, Connecticut Times, Finger Lakes Times, and currently serves as reporter for FL1 News. Feedback, tips, and story ideas can be sent to [email protected].
---

---
Error: View 048931eetu may not exist