Pressed to respond to public alarm over a report that traces of the toxic PFAS class of chemicals had turned up in samples of local tap water, Schuyler County officials said this week they would conduct their own new tests in coordination with the state Department of Health.
"We are being proactive. We are looking into it," Watkins Glen Mayor Luke Leszyk said at a regular village board meeting Monday.
The tests that stirred the controversy were conducted this summer by a University of Michigan research lab for the non-profit environmental group Seneca Lake Guardian. 
The lab screened tap water samples from the Watkins Glen, Montour Falls and Waterloo public water systems for 14 specific PFAS chemicals. The samples were supplied by SLG officers, who said they followed the lab's protocol. 
Mary Anne Kowalski, SLG's research director, likened the tests to do-it-yourself home radon kits, and she acknowledged that the results are neither state-certified nor legally binding. 
"But they are the canary in the coal mine," added Kowalski, a retired senior administrator at the state DOH. 
Even if precisely accurate, the results are open to wide range of interpretations.
For example, based on the findings, the three Seneca Lake area water systems would be in compliance with all current and proposed federal and state contamination limits.
But they far exceed the contamination limits recommended by several environmental groups, who argue that state and federal limits are set far too high to protect public health. 
Scientific studies have shown that even in very dilute concentrations (a few parts per trillion in drinking water), PFAS chemicals are associated with health problems, including a variety of cancers and endocrine and immune systems disorders. 
In New York State, proposed new contamination standards apply only two of the most notorious PFAS chemicals, even through studies have shown that many others in the 4,700-member chemical class are also dangerous.
After this website, WaterFront, reported in an Aug. 30 blog post details of the results SLG obtained from the Michigan lab, the news spread rapidly on social media, attracting well over 10,000 readers.
That irritated Leszyk in Watkins Glen and other Schuyler County officials.
"That's the problem with these blogs coming out. It's alarming to the public," Leszyk said.
A few miles to the south, Montour Falls Mayor John King said Wednesday he'd received "a bunch of ridiculous calls" from panicked residents in what he viewed as a massive overreaction on social media.
King said Montour Falls was also planning to conduct its own tests for the PFAS chemicals, which are used in a wide variety of industries, including the makers of stain-repellent household products such as Teflon and ScotchGuard.
Both Leszyk and King said their local public drinking water is safe.
Schuyler County Administrator Tim O'Hearn said the towns were taking the lead in looking into the issue, but county officials are following it closely. He also blasted the blog report as "inflammatory, bordering on irresponsible."
O'Hearn added that "it's highly unlikely that Watkins comes back with those numbers when it's officially tested."
The Michigan lab found that a combination of 14 PFAS chemicals totaled 21.0 parts per trillion in the Watkins Glen tap water. In Montour Falls water, the total was 17.6 ppt. Tap water in Seneca County drawn from the Waterloo water system was 13.7 ppt.
Three other private wells in Seneca County registered totals of 20.0 ppt, 5.0 ppt and 4.1 ppt. 
An enforceable limit of 2 parts per trillion for a combination of PFAS chemicals is recommended by several groups, including the National Resources Defense Council, Environmental Advocates of New York and the New York Public Interest Research Group.
The federal Environmental Protection Agency has steered clear of requiring any enforceable limit at all.
Before a PFAS crisis hit Hoosick Falls, N.Y., in 2015, the EPA had an "advisory limit" of 400 ppt. But nationwide attention focused on the town northeast of Albany prompted the agency to lower that advisory limit to 70 ppt. 
Recently, the Trump administration has been resisting calls to tighten up PFAS regulation.
New York has been far more proactive — more than most states — also as a direct result of the Hoosick Falls water crisis.
The state Department of Health has proposed legally enforceable limits of 10 ppt each on two of the best-known PFAS chemicals: PFOA and PFOS. New York doesn't plan to regulate any other chemicals in the class, even though virtually every industry that incorporates PFAS in its products has switched to less-studied PFAS variants that are completely unregulated.
Even by restricting its regulatory efforts to only two of the hundreds of dangerous chemicals on the market, the DOH projects that 21 percent of New York public water systems will fail to meet the state's proposed new enforceable limits.
(The state has estimated the cost to install the filtration systems needed to bring systems into compliance will approach $1 billion. O'Hearn said compliance costs for Schuyler alone could run up to $20 million if a serious contamination problem were uncovered. But he considers such an outcome extremely unlikely).
Asked to comment on the recent PFAS controversy in Schuyler County, DOH spokesman Jonah Bruno said Wednesday:
"The Village of Watkins Glen has contacted the Department requesting that local drinking water be tested for the presence of PFOA/PFAS chemicals. We are working with village officials to advise them of the labs approved by the Department's ELAP program that they, and any water system, can use to test samples for PFOA and PFOS."
Kowalski, who said she wrote ELAP rules for the DOH, said the agency only certifies contamination levels for PFOA and PFOS.
But those two chemicals were not the biggest threat suggested by the results of the SLG/Michigan lab screening. It's unclear which, if any, PFAS chemicals the towns plan to test for besides PFOA and PFOS.
Kowalski said SLG initially sought to learn more about PFAS contamination at the former Seneca Army Depot in Romulus, near her home. Military bases, airports and fire training centers nationwide have often tested positive for PFAS contamination because the chemicals are a key component of fire-fighting foams.
One sample at the former depot in Romulus registered sky-high PFOA contamination of 89,000 parts per trillion. 
After months of delayed responses from the DOH to her Freedom of Information Law requests about test results in and around the depot, she and SLG began considering their options.
In addition to conducting their own tests around the depot, they decided to test the tap water in Montour Falls because that system's water wells were located near the State Academy of Fire Science, a likely user of PFOA-based foams.
And since any contamination in Montour Falls might spread through the Catharine Creek marsh to the Watkins Glen water supply, they reasoned, they decided to test that water as well.
As it turned out, neither the Montour Falls nor Watkins Glen water registered abnormally high readings of PFOA from fire-fighting foam or any other source. 
Joseph Campbell, president of SLG, said he obtained the Montour Falls tap water sample from a rest room in the county's municipal building. He said he obtained the Watkins Glen tap water sample from a rest room at the Village Marina Bar & Grill, which faces Seneca Lake. 
In both cases, he said, he sought to follow the Michigan lab's instructions to the letter.
Both Campbell and Kowalski said SLG's goal in seeking the test results was to spur the DOH to conduct more extensive testing of PFAS chemicals and share its data with the public.
Five years ago, Michael Hickey, uncovered PFOA contamination in Hoosick Falls drinking water by sending samples of his local tap water to a private lab. He'd been hunting for reasons why his father had died of liver cancer. The results pointed to PFAS.
Even after he showed his findings to the DOH and the agency essentially replicated them, not much happened until Judith Enck, a former regional supervisor at the EPA, learned about Hickey's impasse.
Enck gave this account at a Cornell University forum on water quality earlier this year: 
"I called DOH and asked what's going on in Hoosick Falls?
 
"'Oh yes, there is a problem with PFOA levels in public water supply,' the DOH said."
"What are you doing?"
"'We've been meeting with the company for 15 months. We're trying to get them to provide bottled water at the supermarket. So far they've not agreed.'"
"You've been meeting for 15 months? Do you think you should tell public to stop drinking the water?"
The DOH did eventually order a ban on Hoosick Falls tap water, and the state did obtain millions of dollars in funding to build a filtration system for the town.
Kowalski said she wasn't trying to suggest that Watkins Glen or Montour Falls or Waterloo might be facing a Hoosick Falls-level water crisis. The results don't support that at all, she said. 
Kowalski took the water samples from the Romulus wells. She was inspired to do so by her personal interest in the underground PFAS plume that has likely formed from the extraordinarily high contamination at the former Seneca Army Depot.
To test Waterloo's public water system, she took a water sample from the tap at her home at Lakeshore Landing in Romulus.
Given the Waterloo system tests results — a combined 13.7 parts per trillion from 14 PFAS chemicals — would she drink her own tap water?
"I'm not less likely (to drink it)," she said. "(The test results) are a marker. More needs to be done."
For those who are concerned about drinking local tap water as long before water quality questions are answered definitely, certain home filter systems can reduce or eliminate PFAS contamination from tap water. To begin looking at options, see here. 
---
– Reporting by Peter Mantius, Founder of Water Front Online.
WaterFront is an all-digital publication dedicated to providing coverage of important environmental politics in the Finger Lakes. He brings decades of reporting and editorial experience to his coverage, which includes frequent deep-dives into important, local topics. Send him an email at [email protected].
---
To have the latest updates, information, and headlines delivered to your smartphone or tablet – download the FingerLakes1.com App for Android and iOS. Follow the links below to download the app now! – Android (All Android Devices) – iOS (iPhone, iPad)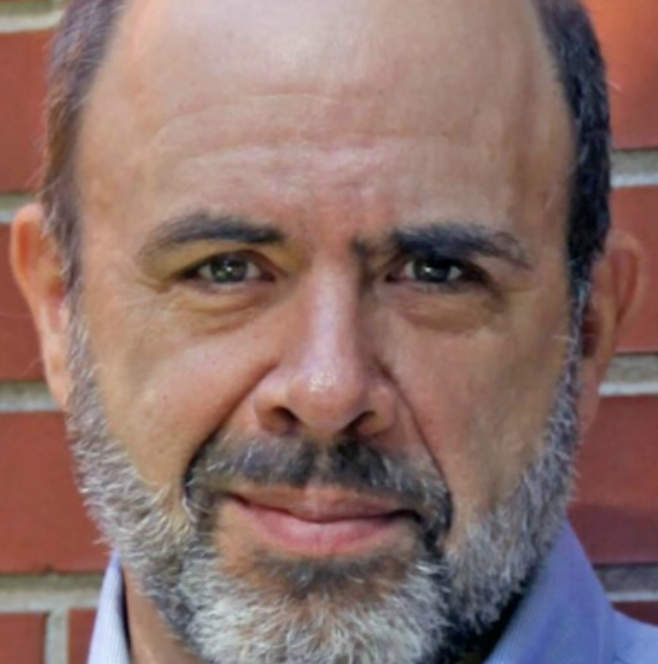 Peter is a three-time Pulitzer nominated reporter covering environmental issues through his first-of-its-kind digital publication The Water Front. He's won an array of Associated Press, UPI, and Society of Professional Journalist awards. His reporting on environmental issues continues to be featured in prominent New York publications and is available on FingerLakes1.com through an exclusive content partnership. Have a question or lead? Send it to [email protected].