Hakes C&D Landfill Inc. plans to quit screening for two key markers of radioactivity in its leachate, according to documents filed this month in connection with its proposed expansion.
Health and radiological experts have decried the decision and called for more — not less — radiological testing of liquids that have percolated through the landfill about five miles northwest of Corning.
State-required samplings of Hakes leachate have occasionally shown high levels of lead-214 and bismuth-214, which are conclusive red flags for the presence of dangerously high levels of carcinogenic radon gas in the tested samples.
The landfill's owner and operator, Casella Waste Systems Inc., hasn't regularly screened for radon, and it doesn't plan to. In the future, it will no longer screen for the lead or  bismuth either.
While independent experts strongly recommend that the company screen for radon (or at least its progeny), the company says it will check for radium-226, radium-228 and uranium instead.
That's a poor choice, according to Dr. David Carpenter, director of the Institute for Health and the Environment at the University of Albany.
"It makes no sense to screen for other things and not for radon," said Carpenter, a Harvard-trained physician and former director of the state Department of Health's Wadsworth Laboratory.  "Testing for radium and uranium — why would you do that? It's the radon that's going to impact human health. 
"Screening for Radon 222 is actually very easy. It's absolutely the simplest, the most direct, the most meaningful (test) because what you're concerned about is the escape of radon and people inhaling it."
Radon is the nation's No. 2 cause of lung cancer, after cigarette smoking.
Both Casella and the state Department of Environmental Conservation insist that radioactivity levels of the imported "drill cuttings" are not high enough to endanger human health.
"Any elevated radon and subsequent radon progeny in leachate is likely related to the local geologic sources including cover soils, landfill liner soils and clays, as well as radon from below and adjacent to the landfill," the DEC said in December. "The contribution from the drill cuttings, none of which have triggered (Hakes') radiation portal monitor, is likely negligible."
The DEC declined this week to say whether it had any objection to Casella's plan to suspend screenings for lead-214 and bismuth-214, citing pending litigation.
Casella vice president Joseph Fusco and Elizabeth Casella, business development manager for the company, did not respond to emailed questions about plans to discontinue the monitoring.
Buffalo geologist Raymond Vaughan first pointed out the high readings for lead-214 and bismuth-214 and argued their significance early last year. He said this week that the decision to discontinue measurements of the radionuclides would undermine the ability of the DEC and public to understand the risks posed by the leachate.
Vaughan said the DEC's effort to attribute elevated radon in the leachate to local soil sources overlooks the scale of the problem. 
While "indoor radon issues" stemming from local geology may fall in the range of 4 pCi/L (picocuries per liter), radon levels implied by the highest detected levels of the lead and bismuth byproducts exceed 1 million pCi/L in the leachate.
The Sierra Club has sued Casella, the DEC and the Town of Campbell over failure to take a 'hard look' at radiological issues in the landfill's proposed expansion, as required by the State Environmental Quality Review Act. 
Both Vaughan and Carpenter have submitted affidavits in connection with Hakes litigation.
Last winter, more than 1,500 individuals sent the DEC a form letter drafted by the Sierra Club that said, in part:
"The Hakes leachate test results demonstrate that the (DEC's) policy of allowing shale gas drilling wastes to be deposited in municipal solid waste landfills and construction and demolition landfills in New York is deeply flawed and must be stopped."
Vaughan has noted that high levels of lead-214 and bismuth-214 have also showed up in leachate data from the Chemung County Landfill, the state's leading importer of Pennsylvania drilling wastes. Casella operates that county-owned facility.
The Sierra Club's form letter also noted:
"The highest observed lead-214 and bismuth-214 concentration was approximately 6,000 pCI/L from an unfiltered leachate sample taken from (Hakes') Cell 8B in the second quarter of 2017. These results indicate major enrichment of the landfill leachate with radon-222 gas.
"The half-lives of lead-214 and bismuth-214, 20 and 27 minutes, respectively, are too short for these radionuclides to exist independently during the time period between collection and analysis (21 days). In order for these two to be detectable in the samples weeks after collection, they have to be supported and exist in an equilibrium state with radon-222 or radium-226."
The DEC has consistently backed Casella's importation of drilling wastes from Pennsylvania. The agency says a radiation monitor at the landfill's entrance guarantees that the cuttings that arrive aren't heavily radioactive. Vaughan has countered that the monitor's results are unreliable.
When Hakes first proposed an expansion from 57.9 acres to approximately 80 acres 2017, the DEC required the company to prepare a draft supplemental environmental impact statement (DSEIS).
In the "scoping document" that mapped out what issues were to be covered, the DEC explicitly excluded a review of radiological matters. It said that issue had been adequately covered in a closely-held DEC policy memo written in 2015 that concluded that Marcellus drill cuttings were environmentally benign.
The policy included a caveat strictly limiting the material imported from Pennsylvania to "drill cuttings." That refers the rock obtained from cutting the vertical portion of a hydraulically fractured horizontal well using air- or water-based drilling fluids. It explicitly excludes bulk drilling fluids, flowback water, filter sludge or cuttings from operations using oil-based drilling.
However, Pennsylvania records show that Hakes accepted 332 barrels of liquid fracking waste between 2010 and 2017.
That revelation prompted Casella officials to ask three separate gas drillers to recheck their records. After reviewing those records, each one told Casella and that they had been wrong and each asked the Pennsylvania Department of Environmental Protection to correct their records.
Casella then told the New York's DEC that it had not imported any liquid wastes from gas drilling in violation of state policy.
The DEC accepted Casella's final supplemental EIS for the landfill expansion last December — even though it had never actually applied for permits to expand.
In March, the Town of Campbell agreed to a zoning change to facilitate the landfill's expansion. A month later, the Sierra Club sued Casella, the DEC and the town.
Finally, earlier this month, Casella filed applications for a series of state permits for the expansion.
A legislative public hearing on the matter will be held June 27, from 2-6 p.m. at the Campbell American Legion Post 1279 (8458 County Route 33 in Campbell). According to a May 29 notice in the DEC's Environmental Notice Bulletin, written public comments on the expansion will be accepted through June 28.
Also on May 29, the ENB erroneously reported that there would be no public hearing and that comments were due by June 13. The DEC said the posting of the incorrect notice had been an "administrative error" and since corrected.
Carpenter, the University of Albany health professor, said it was puzzling that the DEC had received a final environmental impact statement on the proposed Hakes expansion last December, months before Casella had even applied for its permits. 
In recent days, Casella has posted more than 3,000 pages on a web page related to its permit applications, some of which address issues not mentioned in the final FSEIS issued in December. 
"It's incredible," Carpenter said of that cart-before-the-horse timing.  "It makes no sense at all."
The DEC has said it will give final approval to the FSEIS at the same time it rules on the permit applications. 
Peter Mantius is founder of the Water Front, an all-digital publication dedicated to providing coverage of important environmental politics in the Finger Lakes. He brings decades of reporting and editorial experience to his storytelling, which includes frequent deep-dives into local, and regional issues. Contact him by clicking here or dropping him a line at [email protected].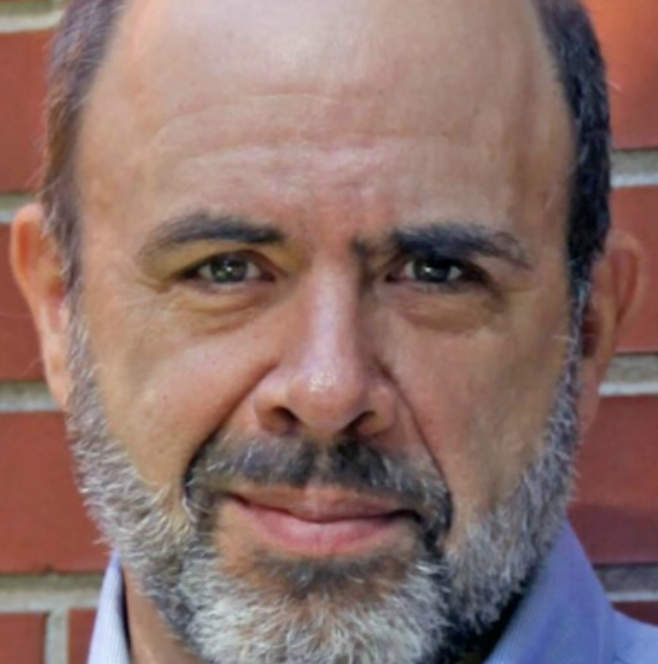 Peter is a three-time Pulitzer nominated reporter covering environmental issues through his first-of-its-kind digital publication The Water Front. He's won an array of Associated Press, UPI, and Society of Professional Journalist awards. His reporting on environmental issues continues to be featured in prominent New York publications and is available on FingerLakes1.com through an exclusive content partnership. Have a question or lead? Send it to [email protected].