The Kessler Trauma Center at University of Rochester Medical Center is unveiling its new mobile simulation ambulance. This is the first type of technology like this available in New York State and it will help ...
more
The University of Rochester Medical Center says the potential loss of a few hundred employees won't impact patient services. Late-Monday the deadline passed for canceling religious exemptions associated with the COVID-19 vaccine. URMC is one ...
more
Health systems across the region will have to get employees vaccinated immediately, or face consequences of the state's vaccine mandate. After weeks of uncertainty around the September mandate requiring all healthcare workers at large healthcare ...
more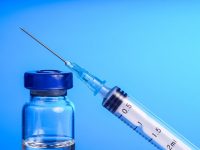 Finger Lakes-area hospitals are moving forward with their plans to require all healthcare workers to be vaccinated against COVID-19 in the coming weeks. It's a statewide mandate that has sparked concern among some that staff ...
more