Home »
United States Postal Service
What's the deal with the Stanley Post Office? That question was posed to our newsroom on Thursday. According to an announcement from the U.S. Postal Service, the Stanley Post Office located at 2102 State Route ...
more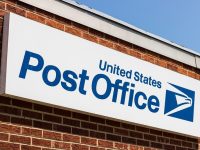 Christmas is tomorrow, but some last minute shoppers may still need to send off a gift or two for whatever reason. In order to do that, you'll probably need to visit the Post Office. If ...
more
The United States Postal Service is slowing down service. USPS has been struggling under budget and operational pressures for years. Now, the agency is lowering expectations in an effort to shore up service.  The goal ...
more