In this episode, we went to Fox Run Vineyards on Seneca Lake to chat with Peter Bell, who's been making wine for over 30 years. We met in Peter's office/laboratory on the second floor of the production side of Fox Run, up ...
MORE

In this episode, instead of talking about craft beverages, we take a look at the bottles they come in with CFO Dick Beauchine and CEO Rich Swinehart at Waterloo Container. Norm and Bill Lutz started the company in 1980, about the same ...
MORE
In this episode, I talked with Derek and Stacy about Derek's transition from a popular homebrewer to a microbrewery owner. They told us the story of how they traveled to the great beer regions of the world and decided to come back ...
MORE
I sat down with John at Anthony Road, with its expansive view of Seneca Lake. In 1973, a friend told John and Anne Martini they should move to the Finger Lakes and grow grapes. When changes in the industry made it more ...
MORE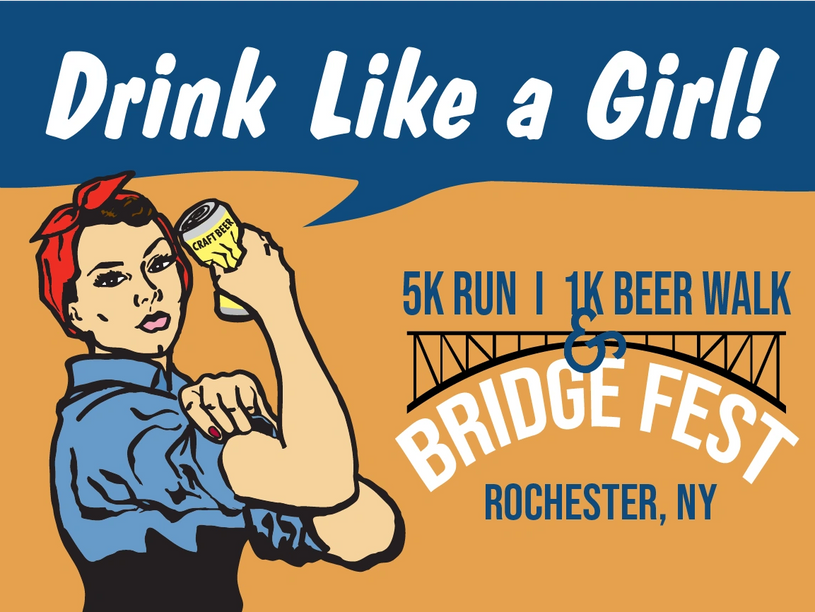 In this episode, we talk with Kelly Guilfoyle, founder of Drink Like a Girl, an organization that empowers women and celebrates women in the brewing industry. Drink Like a Girl is holding its first-ever Bridgefest April 30 in the High Falls district ...
MORE
In this episode, I stopped by Lunkenheimer Craft Brewing Company in downtown Weedsport just days after they shared the Governor's Cup for best beer in the state for their Woodruff Berliner Style Weisse beer. We talked about adding the Governor's Cup to ...
MORE
I've stopped in at Naked Dove just about every Friday for the last ten years or so, and have had many pleasant conversations with co-founder Dave Schlosser, so I decided it was time do it with the microphone. The business was very ...
MORE
In this episode, I talk with Prison City Brewing co-owner Dawn Schulz and Courtney Kasper from the Equal Rights Heritage Center in Auburn about the festival, set for March 4-6.  Click on the image to listen to recent episodes of The ...
MORE
I met Ian at Lucky Hare's newly-renovated taproom, just off Route 414 in Hector. We talked about the renovations and the Wild Hare series of beers they're brewing to celebrate. The first is the Wild Hare Kriek, made with locally picked tart ...
MORE
In our first episode, FingerLakes1.com's Ted Baker talks with Chad Meigs from DrinkNYCraft.com, offering home delivery of beers from a growing list of New York craft breweries.  ...
MORE