Home »
Midlakes Screaming Eagles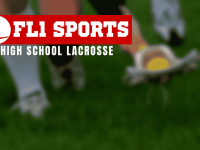 FL1 Radio is live for the Section V Class C girls lacrosse sectional semifinal game between two Finger Lakes squads looking to advance for a chance to fight for a title. The #3 Newark/Midlakes Reds ...
more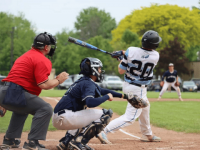 Pre-Quarterfinals in Section V Class B2 began today, with the #7 Mynderse Academy Blue Devils hosting the #10 Midlakes Screaming Eagles. Midlakes, despite having to play on the road, was able to defeat Mynderse 5-2 ...
more
FL1 Radio will be live from Seneca Falls for the Section V Class B2 Baseball Pre-Quarterfinal game between the #10 seed Midlakes Screaming Eagles and the host #7 seed Mynderse Academy Blue Devils. Ted Baker ...
more
FL1 Radio will be live from Tom Coughlin Stadium in Waterloo for Section V Boys Lacrosse on Thursday! The Midlakes/Red Jacket Screaming Eagles and The Waterloo Indians meet in a Finger Lakes League matchup. Ted ...
more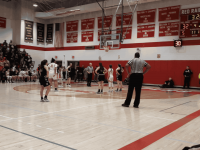 The Waterloo Indians outlasted the Midlakes Screaming Eagles, 43-30, in the Class B State Play-In game at Palmyra-Macedon High School on Tuesday night. They will advance to the New York State Far West Regional on Saturday ...
more
FL1 Radio is live from Palmyra-Macedon High School for the Class B State Qualifier for girls basketball in Section V. Its an all Finger Lakes East match-up, as the Class B1 champion Waterloo Indians face ...
more
The top-seeded Midlakes Screaming Eagles defeated the three-seeded Wellsville Lions, 51-41, to win the Section V Class B2 championship on Friday night at Rush-Henrietta High School. It's the fourth title in school history for the ...
more
Fl1 Radio will be live from Rush-Henrietta for the Section V Class B1 and B2 Girls Sectional Finals! The Midlakes Screaming Eagles take on the Wellsville Lions for the B2 title. After the conclusion of ...
more
Finger Lakes East girls basketball teams meet in the Class B2 semifinal round of sectionals, as the #1 seed Midlakes Screaming Eagles battle the #5 seed Penn Yan Mustangs with trip to Rush-Henrietta on Friday ...
more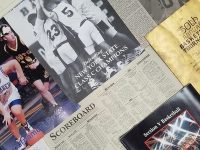 FL1 Sports starts the week with a Monday night showdown among the top two teams in the Finger Lakes East girls standings, as the undefeated Waterloo Indians travel to Midlakes to take on the Screaming ...
more
FL1 Sports heads to the Arthur L. Baker Gymnasium as Mynderse Academy hosts the Midlakes Screaming Eagles. With the squads meeting for the second time this season already, one of the final games before the ...
more
Midlakes High School student Olivia Fullerton produced the following short video documenting how the COVID-19 pandemic shut down a production of "Elf" by Midlakes Theatre Experience in the spring of 2020. ...
more
Residents in the Phelps-Clifton Springs School District could be going to the polls in December to vote on a $15.5 million capital project. Public hearings will be held at 6 p.m. Monday and Oct. 21 ...
more