Medicare is something Americans can start using at age 65, but what will the cost for 2023 be? Medical costs are something that elderly Americans worry about as they sometimes face even more health issues ...
more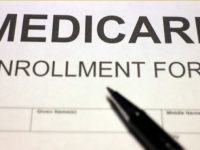 Medicare open enrollment is just over a week away and here is everything you need to know before Oct. 15 when it starts. If you want to sign up for Medicare or change what plans ...
more
Medicare plans have seen a price hike for the year 2022. This means your deductible will be higher. You need to meet a deductible before you're able to really get financial help from your health ...
more