After a 14-year tenure, Mary Beer, the Public Health Director for Ontario County, is retiring and will be succeeded by Kate Ott, who was recently appointed to the role at a meeting of the Ontario ...
more
Ontario County will be participating in the statewide STOP-DWI Thanksgiving High Visibility Engagement Campaign this year. The initiative will run from November 23 through November 27, 2022. According to Mary Beer, Ontario County STOP-DWI Coordinator, ...
more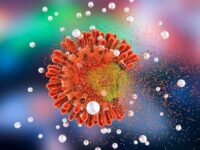 Ontario County Public Health Director Mary Beer says the numbers of people who have influenza, COVID and RSV aren't being counted anymore, but she's hearing from providers, hospitals and urgent care centers that there is ...
more
On a special edition of Inside the FLX, Ted Baker spoke with Mary Beer the Ontario County Public Health Director, Scott King the Interim Seneca County Public Health Director, Kathleen Cuddy the Cayuga County Public ...
more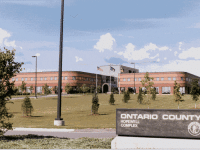 Positivity, praise, and protection were the tones set by the Ontario County Board of Supervisors meeting on Thursday night. With the absence of Supervisor Venuti, Supervisor Lighfoote, and Supervisor Greg Bendzlowicz, who resigned on January ...
more