The CDC has updated its guidelines and now allows kids between the ages of 5 and 11 to receive the bivalent booster for COVID-19. The Center for Disease Control and Prevention has been updating its ...
more
COVID-19 cases are on the rise again, and experts claim it's due to a new variant known as BA.4 and BA.5. According to The National Desk, these two subvariants are what people are being infected ...
more
In some countries a second COVID-19 booster is being administered. That means in some places people have had four shots of the COVID-19 vaccine. Can people with natural immunity be exempt from  vaccine mandates? Where ...
more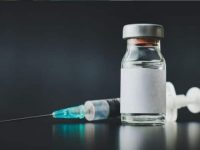 Moderna generated a vaccine that is supposed to target Omicron specifically. This booster dose was tested in a small study but didn't seem to protect any better than the original. New York drops mask mandate ...
more