FL1 Sports Podcast
EPISODES
On Saturday, the Waterloo Indians Varsity Girls Cross Country Team captured the 2020 Section V Class C Championship. Jim Sinicropi ...
Launch Episode
John Mittiga is a senior at Geneva High School and is the 4-time Finger Lakes Golf Championship winner. Among his ...
Launch Episode
This week Kenny talks about the upcoming Super Bowl match-up between the Kansas City Chiefs and the San Francisco 49ers ...
Launch Episode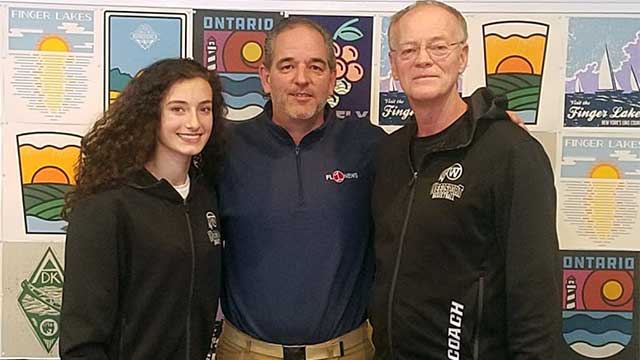 The Weedsport Warriors girls basketball program is on the rise on the OHSL League of Section III thanks to the ...
Launch Episode
Chloe DeLyser of Marion is one of the best girls soccer players in Section V, and NYS history heading into ...
Launch Episode
Claudia Bellofatto interviews Auburn Doubledays Hitting Coach Mark Harris on life in the minor leagues from a coaching and player's ...
Launch Episode
FingerLakes1.com is the home of the Auburn Doubledays every summer with live game broadcasts, pre and post game video show ...
Launch Episode
Red Jacket senior athletic stand-out Sara VanAken is in-studio to talk about her NYS Pentathlon Championship while looking ahead to ...
Launch Episode
After winning their first Sectional Title since 2010, four captains and head coach Kierstyn DeCory will be in-studio on Tuesday ...
Launch Episode
The Auburn Doubledays are back for the 2019 season and another summer of coverage on FingerLakes1.com and FL1 Radio. Jim ...
Launch Episode
The Mynderse Academy girls lacrosse team just concluded the most successful season in their program's history. Head Coach Corey Foster ...
Launch Episode
Mynderse Academy senior C.J. Zerniak & eight-grader Brody Herron recently qualified to represent New York State in the 2019 BASS ...
Launch Episode