A planned waste disposal facility in Bath that would accept municipal sewage sludge and industrial wastes laden with toxic PFAS "forever chemicals" poses a serious risk to the region's public drinking water, the Sierra Club asserts.
Momentum of WNY, LLC proposes to discharge liquid waste into the Bath sewer system, which lacks equipment to remove PFAS before it discharges into the Cohocton River.
"The two valley-fill aquifers immediately downstream from the Village of Bath … are closely connected to the Cohocton River," the Sierra Club Atlantic Chapter noted in a Nov. 16 letter to the state Department of Environmental Conservation. "These aquifers are the primary source of drinking water" for residents and businesses in towns downstream, including Savona, Campbell, Painted Post and Corning.
In response to the letter, the DEC agreed to extend a public comment period on Momentum's bid for state permits from Nov. 16 to Dec. 1.
Even though the DEC recently voiced official concern about wastewater treatment plants (WWTPs) receiving PFAS-contaminated wastes from industrial sources, the agency passively acceded to a local ruling that the Momentum project "will not have a significant impact on the environment."
That official finding by the Bath Town Planning Board in January has allowed Momentum to skip an environmental impact statement, which the State Environmental Quality Review Act requires for any project that "may" cause environmental harm.
In its Nov. 16 letter, the Sierra Club called on the agency to require PFAS testing before issuing any permits to Momentum and to launch its own SEQRA review.
In a response email, the DEC's Kimberly Merchant appeared to close the door on the latter request, saying: "A coordinated SEQR review was done for this project and the Town of Bath Planning Board was the lead agency."
Momentum proposes to construct four buildings in the Bath Industrial Park to house a materials processing and recovery facility. It would accept an average of 106 tons a day of "construction and demolition debris, non-hazardous industrial waste, non-hazardous sludges and contaminated soils," according to a DEC summary.
In August 2022, Momentum owner Brian Polmanteer said he planned to launch a $3.3 million dollar recycling facility in Bath that would specialize in windmill blade recycling. The company was also reportedly exploring the recycling of solar panels and lithium-ion batteries.
It's not clear which of those items, if any, might be included in Momentum's latest plans.
Application materials for a Part 360 solid waste management permit from the DEC show that more than half the tonnage of incoming waste would be from "non-hazardous sludge" from a wastewater treatment plant or an industrial process.
On an average day, Momentum said, it would take in 54 tons of sludge, 29 tons of C&D debris, 19 tons on contaminated soil and 4 tons non-hazardous waste.
"Sludges will be … decanted of excess water and then solidified using processed C&D or other absorbents," the application documents state. "Solidified sludges will be … transferred off-site for beneficial use or disposal at the Bath Landfill … Liquids decanted from incoming sludges will be stored in frac tanks or tank farm to attenuate flow prior to pre-treatment or discharge in the sanitary sewer."
The Momentum application materials don't appear to acknowledge that the sludges and other wastes it would accept are likely to contain PFAS or that the sanitary sewer discharges (to the Bath WWTP) eventually flow into the Cohocton River.
The DEC encourages the use of municipal sewage sludge (which it calls biosolids) as fertilizer on farm fields, even without first testing for PFAS. In contrast, the state of Maine has banned sludge spreading on fields in response to dozens of documented cases of PFAS contamination at farms that used sludge as fertilizer.
But the agency has acknowledged that discharges from industrial sources into WWTPs present a greater risk of PFAS than household waste from toilets. Momentum acknowledges that it would be considered an industrial user.
In a September 2023 policy statement, the agency wrote:
"DEC will reduce potential environmental risk by identifying biosolids that present a greater risk due to the influence of industrial sources to the application wastewater treatment plant and requiring those sources to be addressed to reduce the biosolids' PFOA and PFOS levels to background (domestic) levels."
PFOA and PFOS are two of the most common compounds in the PFAS class of chemicals, which includes many thousands of variants. (PFAS is used in many common stick- and stain-resistant products. Exposure to even tiny traces may cause cancer or other serious health problems.)
Rachel Treichler, an attorney from Hammondsport, said she wondered when the DEC planned to implement its policy of testing for PFAS in industrial discharges.
"That high-sounding policy statement means absolutely nothing," Treichler said. "All wastewater treatment plants I know take industrial waste. They haven't said how they're going to test. They're not doing it."
If the stated DEC policy were to be applied to the Momentum project, its Part 360 permit would require PFAS testing of that company's discharges to the Bath sewer system.
Landfill leachate laced with PFAS already makes its way to the Bath WWTP, according to a June 3, 2022 letter from Earthjustice to the DEC. And the plant does nothing to remove those toxic chemicals before discharging into the Cohocton River.
The Bath plant accepts leachate from the Steuben County Leachate Treatment Facility, which in turn accepts landfill leachate known to be contaminated with PFAS directly from Seneca Meadows Landfill, Hakes C&D Landfill and Hyland Landfill.
"The Steuben County LFT does not treat for PFAS," Earthjustice wrote. "Therefore, PFAS-laden leachate is traveling to (the Bath WWTP), via the Steuben County LFT, without treatment."
Any contamination that reaches the Cohocton River should be of concern to anyone who drinks public water below the pollution source, Treichler said.
Most of the towns in the region draw water from wells that tap into shallow primary aquifers, which are heavily influenced by the Cohocton River.
Treichler likened the interaction to the effect lake water has on water wells along the lake's shore. Just as contamination freely mixes between lake water and shore well water, so waters may mix between the Cohocton River and local public drinking water wells.
By allowing the Bath Planning Board to rule officially that the Momentum project would not have any environmental impact, the DEC allowed a local entity to rule on a project that has regional environmental implications.
The agency has done that before. It allowed the Yates County Town of Torrey (population 1,282) to rule that a proposed expansion of Greenidge Generation's Bitcoin mining operation in Dresden would have no impact on Seneca Lake, and it allowed the Seneca County Industrial Development Authority to rule that a steel galvanizing plant would have no environmental impact on Seneca or Cayuga lakes or the farms and wineries across the region.
In each case, the DEC stood on the sidelines as the local entity waived an environmental impact statement normally required under SEQRA.
---
---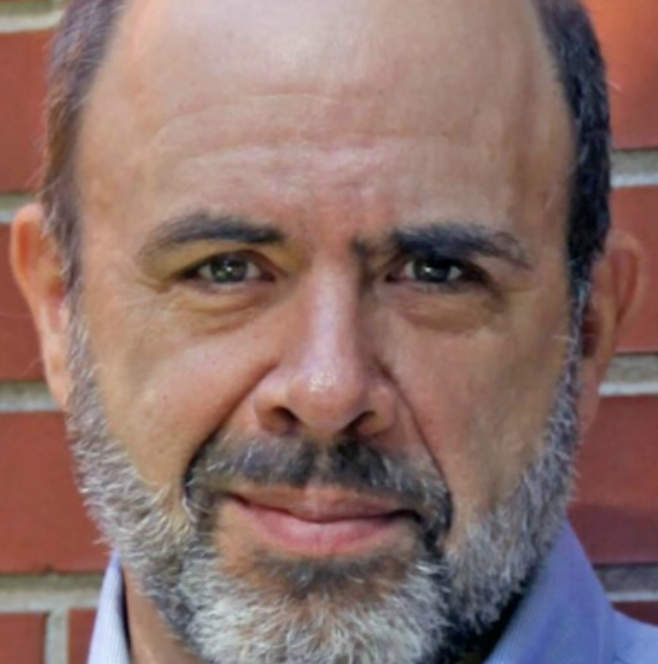 Peter is a three-time Pulitzer nominated reporter covering environmental issues through his first-of-its-kind digital publication The Water Front. He's won an array of Associated Press, UPI, and Society of Professional Journalist awards. His reporting on environmental issues continues to be featured in prominent New York publications and is available on FingerLakes1.com through an exclusive content partnership. Have a question or lead? Send it to [email protected].