An ambitious plan to turn three Southern Tier counties into a vast energy hub pockmarked with thousands of new natural gas wells has drawn a muted response from state regulators and the state legislators who represent the districts.
Sixty-five hundred residents in Broome, Tioga and Chemung counties have received packages in the mail encouraging them to sign leases with a new company with Texas roots.
Southern Tier CO2 to Clean Energy Solutions LLC — often shortened to Southern Tier Solutions, or STS — intends to drill wells on their land to extract methane and store carbon dioxide (CO2).
The plan also calls for the construction of up to a dozen new natural gas-fueled power plants and several direct air capture facilities that pull CO2 out of the atmosphere, according to the STS website. The wells, power stations and DAC plants would be linked by a series of new methane and CO2 pipelines.
Bryce Phillips, president of STS, told WaterFront the company would only proceed if it can obtain signed leases for at least 100,000 acres by early March.
The project would also require the company to win state permits for a process that is relatively untested: injecting fluid CO2 instead of water to extract methane from the Marcellus and Utica shale formations.
New York State bans hydraulic fracturing, or fracking, when it requires more than 300,000 gallons of water per well. Fracking with C02 is a new regulatory issue that the state Department of Environmental Conservation would need to examine and eventually permit. Also, the state's 2019 climate law requires a gradual reduction in greenhouse gas emissions from natural gas sources.
But STS has not yet applied to the DEC for any permits.
The agency said in a statement to WaterFront that it "does not have sufficient information about this conceptual project … to speculate about the potential state permits or authorizations that would be required … DEC has not participated in any pre-application meetings nor received permit applications (from STS)."
Meanwhile, the state legislators whose districts are targeted for development, aren't talking.
Sen. Tom O'Mara (R-Big Flats), whose Senate district includes Chemung and Tioga counties, did not return telephone calls or respond to emailed questions about the STS project. Neither did Assembly Member Chris Friend (R-Horseheads), whose district includes all of Tioga County and large sections of Chemung and Broome.
Sen. Lea Webb (D-Binghamton), whose district includes most of the eastern portions of Broome County, told WaterFront through a spokesperson that she is "aware of the (STS) issue and investigating its potential impact on her district and our climate laws here in NY."
O'Mara, an attorney with the law firm Barclay Damon, and Friend, who holds a PhD in chemistry, opposed the state's ban on high-volume hydrofracking, and they did not support the state's landmark climate law, the Climate Leadership and Community Protection Act, or CLCPA. Webb was first elected in 2022 and did not vote on either measure.
Several environmental groups expressed alarm about the project STS proposes.
"Fracking with carbon dioxide is a crazy idea," said environmental activist Sandra Steingraber, a founder of Concerned Heath Professionals of New York. "It's an end run around our laws in New York … that adds new hazards to a dumb idea."
Alex Beauchamp, northeast region director of Food and Water Watch, said: "After almost ten years of relief from the destructive fracking industry, fossil fuel profiteers have once again come knocking in New York … What's more, the corporation's proposal to use proven-to-fail carbon capture technology to skirt state regulation is absurd and dangerous for our climate and communities."
Earthjustice said the STS plan "demands thoughtful and thorough review to make sure it aligns with New York's climate law and would not pose environmental harms to the community."
STS is asking landowners to sign leases for a flat fee of $10 and the prospect of future income from the extraction of methane and the storage of CO2.
"The core of our mission," the company says, "is to breathe new life into the communities of the Southern Tier. We are committed to contributing to their financial growth and job creation …
"We offer a unique opportunity for local landowners and future collaborators to be part of this revolutionary transition toward a cleaner, more prosperous future."
More than a decade ago, natural gas companies offered Southern Tier residents up to $3,000 per acre for leases that would allow for high-volume fracking on their property. The state ban left many landowners and gas companies frustrated.
STS's $10 leases represent a more cautious approach that is based on the concept of capturing and storing CO2, the main driver of man-made climate change.
"The (methane) gas-bearing shale reservoirs have the storage capacity, in the form of untapped pore space, to sequester all the carbon dioxide required for the state to achieve its targeted goals (under CLCPA) in atmospheric carbon reductions," the STS website says.
Efforts to achieve carbon capture and storage at the enormous scale required to avert catastrophic global warming have been plagued by dead end pilot programs and cost overruns.
But one widely-quoted 2019 study by Chinese scientists concluded that "CO2 fracturing has promising potential to neutralize the cost of CO2 capture."
That peer-reviewed study published in the journal Joule stated: "We further report our observations of field tests that a 2.5 times higher stimulated reserve volume was achieved by CO2 fracturing as compared to water fracturing…"
The study dismissed the process of fracking with millions of gallons of water as "cost ineffective and environmentally risky."
STS proposes to use as a substitute for water "supercritical" CO2 (carbon dioxide at temperatures where it has the density of a liquid by flows easily like a gas).
A British professor wrote that the Joule study provided "an important piece of the jigsaw puzzle about whether CO2 can be a viable alternative" to water as a fracturing fluid.
Geoffrey Maitland, professor of Energy Engineering at Imperial College in London wrote:
"In fact, CO2 sticks to shale rock more effectively than the in situ methane gas, so the combination of fracturing to remove methane from exposed rock surface with CO2 wanting to displace the methane and sit on the surface itself, give the potential for much enhanced production of methane gas from shales whilst at the same time storing much of the injected CO2 on the large area of shale surfaces created by the fracturing process – combining CO2 fracturing and storage alongside enhanced methane production."
But Steingraber, a key voice in the push for New York's fracking ban, argues against carbon capture and storage (CCS) in general, whether or not it is associated with the extraction of methane from shale formations.
"In sum," Steingraber wrote in a fracking compendium released last month, "CCS functions as a fossil fuel subsidy, entrenches fossil fuel demand, impedes the phase-out of fracking, requires massive public investment, captures far less carbon dioxide than claimed, and suffers from incomplete emissions accounting. It also harms the environment and further endangers public health through its emissions of conventional pollutants and need for massive buildout of pipelines." (Her section on carbon capture and storage is on pages 88-94 of the compendium.)
Streingraber concludes that CSS "enables fracking" and is an expensive, dangerous diversion away from renewable energy investments.
Critics of the use of supercritical CO2 as a fracking fluid also question whether CO2 stored in shale formations will stay put indefinitely. It may tend to leak out over time. They also note that earthquakes have been attributed to gas drilling projects that relied on the fluid form of CO2.
And an extensive buildout of CO2 pipelines across the Southern Tier, as proposed, would carry its own set of new risks.
NPR has reported that the U.S. has about 5,000 miles of CO2 pipelines, a number that could soon grow to 65,000 miles. Eventually they could even rival the 2.3 million miles of existing petroleum pipelines if the current push toward more carbon capture and storage continues.
Companies like ExxonMobil and Chevron and their congressional allies including Sen. Joe Manchin pushed for higher tax credits for CO2 storage included in last year's federal climate legislation. (Those credits are a key part of STS' financial projections.)
But CO2 pipelines can be quite dangerous. When one ruptured in Satartia, MS, in 2020, more than 200 people had to be evacuated and 45 others were hospitalized.
Too much carbon dioxide makes it harder to breathe. Mild exposures can cause coughing, dizziness and a feeling of "air hunger." Larger doses can lead to unconsciousness, coma and death.
Combustion engines also need oxygen, and in Satartia, several vehicles stopped running. Clouds of CO2 hung in the air for hours.
Drawing on an original investigation by the Huffington Post, NPR reported: "Cars stopped working, hobbling emergency response. People lay on the ground, shaking and unable to breathe. First responders didn't know what was going on."
---
---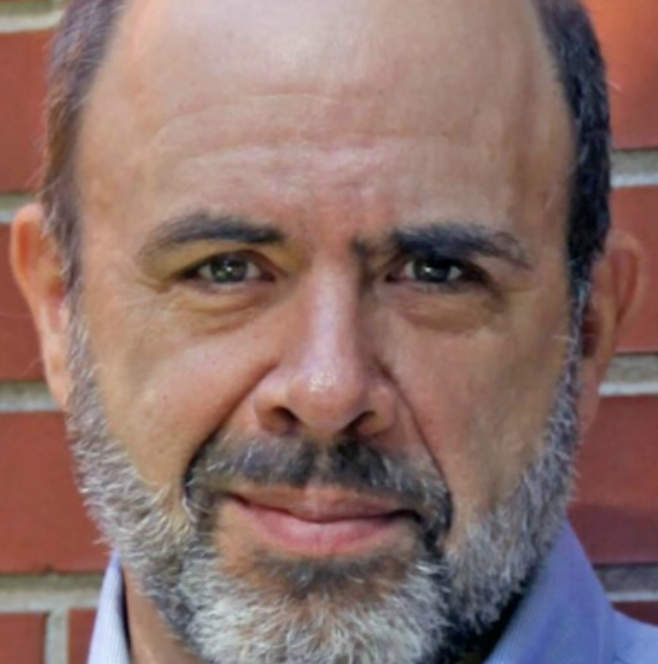 Peter is a three-time Pulitzer nominated reporter covering environmental issues through his first-of-its-kind digital publication The Water Front. He's won an array of Associated Press, UPI, and Society of Professional Journalist awards. His reporting on environmental issues continues to be featured in prominent New York publications and is available on FingerLakes1.com through an exclusive content partnership. Have a question or lead? Send it to [email protected].