Any business, enterprise, or organization hoping to create its own platform must understand that its goals are not situated within a vacuum, but that the decisions it makes will have a distinct impact on its local communities and beyond.
It's important to recognize this because as you seek to expand and begin curating in-house solutions for practical problems, thinking through their full use and impact can help you make better, more ethical, and sustainable decisions.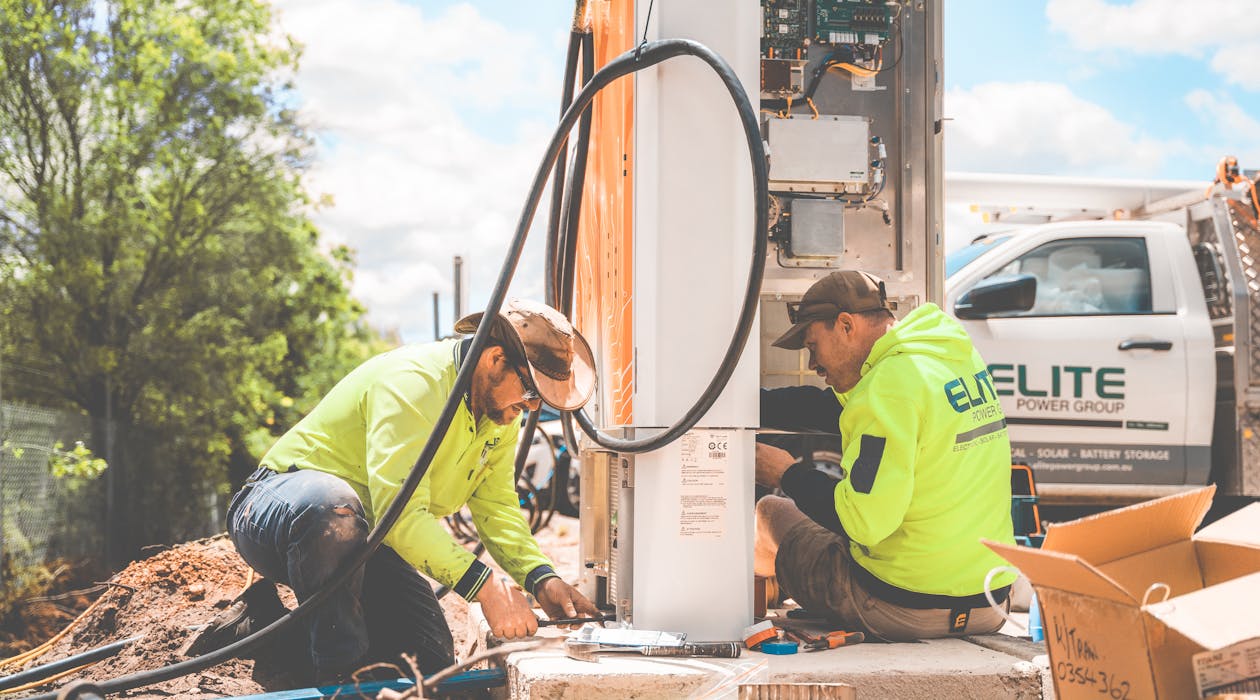 It would take a full book to discuss how every facet of a business can influence its local area, so let's focus on an under-discussed topic – logistics and fleet management. Once your fleet has been established, it's not hard to think your expansion is completed and can be enjoyed. But it's also important to recognize the impact that several managed trucks and vans can have for your local area, while also working with local figures to help settle any issues that might be caused.
Let's consider, then, how logistics and fleet management can affect local communities, and what may be best to do about it:
Job Opportunities
Of course, hiring local will help your local community, and will also ingratiate yourself to the wider community. Making sure your drivers are hired on robust contracts that offer stringent protections instead of gig economy work will increase the quality of logistics you enjoy, improve your newly acquired staff as ambassadors of your firm, and ensure you hire people who actually know the local and surrounding areas, which is essential when getting started.
You may even provide driving training or open up to graduate applicants who may one day qualify for further promotion into your fleet management ranks. This is a healthy method of engaging in the local community, and you can absolutely bet your efforts will be appreciated.
Traffic Congestion & Air Quality
Of course, it's also true that having trucks or cars on the road will increase the emissions your firm is responsible for. For this reason, it's important to try and offset that with other sustainable methods. If possible, you can also invest in better hybrid vehicles, like electric or hybrid vans and cars. Larger trucks offer hybrid models too, sometimes offering 40% less fuel consumption than their counterparts. Of course, these are expensive due to this industry blossoming in its very early days, but if you have the justification to opt for it, you can reduce your impact on the local air quality and emissions significantly.
Safe Driving & Road Conduct
Ultimately, the conduct your staff show on the road will reflect back on your firm. But of course, more important than your business reputation is the safety of those driving alongside the vehicles you have out there. Any truck accident lawyer will tell you that drivers don't have to be reckless behind the wheel to experience difficulty on the roads, as keeping diligent control over a larger vehicle can be a challenge.
That's why investing in regular driver refresher courses, allowing road users to call a contact number displayed on the back of the truck if bad driving is noticed, and being able to GPS co-ordinate all of your drivers at once is key. You can also use black box or driver performance technologies to properly track inappropriate and even illegal conduct, like going over the speed limit, swerving off course, and whatever other non-compliant driving measures they may show.
Now, it's important to trust those we approve to operate our fleet, but ultimately we need to trust them within vital accountable measures. If you can demonstrate your commitment to that, you implicitly show the local community that your firm can be trusted.
Road Maintenance & Public Infrastructure
Investing in local maintenance and heightening issues of public infrastructure can help your presence in the community. After all, the investment in the roads you have to use will directly impact your business as much as it impacts others, not to mention the quality of life of local residents, of which you may be one.
The platform a successful business has can help escalate issues to the local council and even lobby for certain outcomes. Being diligent in keeping safe roads, of implementing safety measures like chevrons and single-file lanes along school routes can make a big difference. On private roads and property, you may also directly fund certain initiatives, like making sure the industrial park you operate from is properly maintained.

Noise Pollution & Quality Of Life
Of course, having a fleet isn't a blank check to operate it how and when you'd like. In a local community, even in a commercial area, the noise that comes from constantly loading-trucks, sending them out, and expecting overnight deliveries can take its toll on residents. For this reason, it's good to consider the noise pollution you emit, your hours of operation, and also how that impacts the local community.
Now, there's nothing wrong with sending drivers on overnight long-distance hauls provided they have the resources they need to top up vehicle needs and won't work outside of their legally capped hours. But making sure you know what operational limits you should have depending on where your business is situated can make a big difference in staying in the good books of other businesses.
Supporting Local Businesses
Finally, fleets will support local businesses. From the fuel stations you use to the local mechanics you employ and the supply chain and procurement agencies you use to better stock your fleet, you can have a positive impact on the local economy thanks to running a fleet.
As your fleet expands, this will only be more pronounced. As such, expansion in this area not only grants your firm more independence away from the logistical supply chains that take money away from localized areas, but you'll be feeding your local businesses as a result.
With this advice, you'll be sure to see how your logistics and fleet management impacts, for better or worse, the communities from which it operates. This awareness can help you more easily plan better operational standards.

This content is brought to you by the FingerLakes1.com Team. Support our mission by visiting www.patreon.com/fl1 or learn how you send us your local content here.