The state Department of Environmental Conservation was authorized under the state's climate law to deny Greenidge Generation's bid to renew its air emissions permit in June 2022, a DEC administrative law judge has ruled.
ALJ Elizabeth Phillips concluded that operations of the company's power plant interfere with greenhouse gas (GHG) emissions limits in New York's 2019 Climate Leadership and Community Protection Act.
Greenidge has continued to operate a Bitcoin mining facility at the plant, pending the outcome of its intra-agency appeal of the DEC's permit denial 15 months ago.
In her 60-page opinion dated Sept. 22, Phillips denied a motion from several environmental groups to disallow further adjudication of any issues raised by Greenidge. Instead, she held that three issues "will advance to adjudication" at a future fact hearing:
— Whether there is justification to renewing the air permit despite its inconsistency with CLCPA's emission limits.
— Whether there are verifiable and enforceable GHG mitigation measures that could lessen or eliminate interference with emissions goals.
— Whether renewal of the permit would disproportionately burden disadvantaged communities.
Phillips did reject as irrelevant Greenidge's arguments that the plant has significantly cut air emission since 1990, when the plant burned coal. The plant was converted to burn natural gas several years ago.
She also rejected the company argument that emissions are only a tiny fraction of total state GHG emissions. "The percentage of Greenidge's emissions when compared to the statewide emissions target is neither contested nor a basis for the (permit) denial and need not be adjudicated," Phillips wrote.
Phillips said that a 2022 state court decision in Danskammer v. DEC laid the groundwork for her ruling on Greenidge. "While not controlling, (the Danskammer ruling provided) persuasive authority in this matter," she said.
The ALJ also granted party status in the ongoing adjudication process to Seneca Lake Guardian, The Committee to Preserve the Finger Lakes, Fossil Free Tompkins and the Sierra Club-Atlantic Chapter.
Dale Irwin, president of Greenidge, has referred dismissively to several of those groups as "gadflies" and asserted that they have lost every legal challenge against the company.
Irwin issued the following statement to WaterFront Tuesday evening:
"The primary issue in this decision was whether our appeal of DEC's denial of our standard permit renewal application would proceed and, on that score, our opponents lost convincingly.
"They filed a motion for Summary Judgement to deny Greenidge the right to its appeal, and it was thrown out by the Judge. We continue to operate and look forward to making our case that DEC's denial was fundamentally incorrect on the letter and spirit of the law. We are confident our case will show New York can create good jobs upstate in this new, high-tech sector, while meeting its aggressive climate goals."
The deadline for a Greenidge appeal of Phillips' ruling is Oct. 25.
Yvonne Taylor, vice president of Seneca Lake Guardian called the ruling "a huge win. Once again, New York state confirmed that climate-killing Greenidge Generation goes against our nation-leading climate law," she said.
The non-profit law group Earthjustice has represented the environmental groups in the case.
"Earthjustice and our clients welcome this ruling on behalf of the communities that live near this fossil power plant that mines cryptocurrency and that pollutes 24 hours a day, 365 days per year," said Mandy DeRoche, Deputy Managing Attorney in the Clean Energy Program at Earthjustice. "On issue after issue, the judge rejected Greenidge's arguments."
Shares of Greenidge's common stock (NASDAQ ticker symbol GREE) have remained relatively stable since Friday's ruling, which only became widely known today. The stock closed at $4.01 today, down from $4.09 on Friday.
One commenter on a message board for Greenidge shareholders had posted the following comment at 12:14 p.m. Friday before knowing the outcome of the ruling:
"$GREE air permit decision is way overdue. In case of a grant, this ticker ll be having market cap for billions as similar to Mara and riot, therefor 30X gain, In case of a denial, many more years to go with appeals and price ll be depend on BTC price."
---
---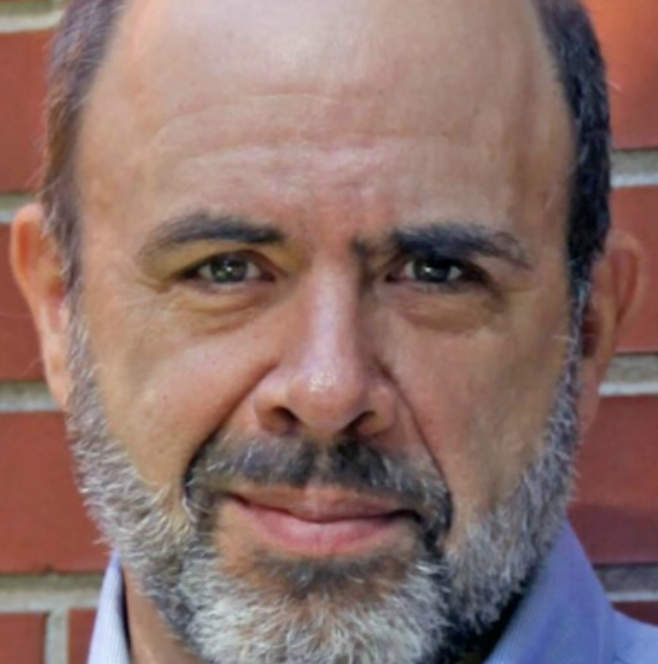 Peter is a three-time Pulitzer nominated reporter covering environmental issues through his first-of-its-kind digital publication The Water Front. He's won an array of Associated Press, UPI, and Society of Professional Journalist awards. His reporting on environmental issues continues to be featured in prominent New York publications and is available on FingerLakes1.com through an exclusive content partnership. Have a question or lead? Send it to [email protected].