In response to a surge in car thefts, particularly those involving specific Kia and Hyundai models, Governor Kathy Hochul has revealed a targeted five-point strategy, the Comprehensive Auto-Theft Reduction Strategy (CARS), to tackle the menace. Announced at the Public Safety Building in Rochester, this initiative comes as part of New York's ongoing efforts to combat crime and safeguard its residents.
With violent crime rates declining across the state, Hochul has turned her attention to the increasing car theft problem prevalent in counties such as Monroe, Erie, and Niagara. The CARS initiative includes an allocation of $50 million for advanced law enforcement technology and equipment, alongside $5 million aimed at enhancing justice programs for the youth. "We are ensuring car owners are taking appropriate steps to safeguard their vehicles," Hochul stated.
To further support the cause, the New York State Department of Motor Vehicles will notify owners of vulnerable vehicles, advising them to adopt preventive measures. Commissioner Mark J.F. Schroeder commented on the gravity of the issue, noting that vehicles, significant investments for many, should not be at constant risk of theft.
A troubling uptick in car thefts was recorded during the peak of the pandemic in 2020 and 2021. While New York managed to bring down gun violence and murder rates, car thefts, particularly those driven by social media tutorials teaching youngsters to steal specific car models, have continued to rise. Remarkably, in 2023, Monroe County witnessed a 345% spike in car thefts, the highest nationwide.
There are initially three areas of focus that will drive the work of the Task Force.
The first is to analyze charging and pleading decisions and increase the use of custodial arrests and arraignments minimizing the use of desk appearance tickets.
The second is to prioritize the prosecution of cases where car thefts and driving under the influence of alcohol or drugs are interconnected. Arrests for operation of a motor vehicle under the influence of alcohol or drugs are down 23 percent in ONYC and 55 percent in NYC. However, conviction rates in these cases continue to be high through the Pandemic (above 90 percent in both felony and misdemeanor cases) so there is an opportunity to coordinate more effectively our car theft and impaired -driving strategies.
The third area of focus is the fact that 60-65 percent of felony cases involve sentences other than incarceration as the norm, such as probation, fines, and conditional discharge. In misdemeanor cases, city or jail sentences are uncommon (under 5 percent) and the most common sentence is a fine (~80 percent). There is an opportunity to strengthen the prosecution of these cases by reevaluating the use of the current VTL provisions (for example, VTL § 510. Suspension, revocation and reissuance of licenses and registrations) in cases in which vehicles are used in the furtherance of another crime.
Lastly, Governor Hochul is introducing a public engagement campaign specifically targeting Hyundai and Kia owners. The campaign emphasizes the importance of installing anti-theft measures. Direct communication from the state Department of Motor Vehicles and engagement with Auto Dealers associations will bolster these preventive efforts.
---
---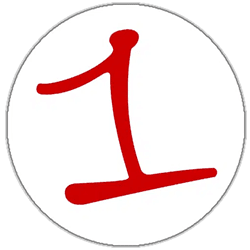 FingerLakes1.com is the region's leading all-digital news publication. The company was founded in 1998 and has been keeping residents informed for more than two decades. Have a lead? Send it to [email protected].