The New York State Department of Environmental Conservation (DEC) and State Department of Health (DOH) has extended the Air Quality Health Advisory for all regions across New York State on Friday. The advisory, in effect from 12 a.m. to 11:59 p.m., forecasts 'Unhealthy' Air Quality Index (AQI) levels for Western and Central New York, and Eastern Lake Ontario regions. At these levels, everyone could experience health effects, and members of sensitive groups may face more severe effects.
The advisory further warns of 'Unhealthy for Sensitive Groups' AQI levels in the rest of the state regions, implying that members of sensitive groups could face health repercussions, while the general public may remain unaffected. The primary pollutant of concern is Fine Particulate Matter (PM 2.5), originating from Canadian wildfires. PM 2.5, comprising tiny solid particles or liquid droplets smaller than 2.5 microns, is known to cause irritation to eyes, nose, and throat, coughing, sneezing, and shortness of breath, besides exacerbating conditions such as asthma and heart disease.
In response to the advisory, New Yorkers are urged to reduce pollution by utilizing mass transit, conserving fuel, minimizing the use of household appliances, and eliminating outdoor burning. The DEC and DOH issue such advisories when pollution levels are expected to exceed an AQI value of 100, indicating heightened health concerns. They also recommend avoiding strenuous activities in areas with high fine particle concentrations and minimizing indoor sources of PM 2.5.
Thursday: Expert talks impacts of wildfire smoke and poor air quality
The New York State Department of Environmental Conservation (NYSDEC) has extended its Air Quality Health Advisory through midnight today. The advisory, initially issued for Wednesday, June 28, warns that the air quality is expected to remain at least 'Unhealthy for sensitive groups', although the levels are not anticipated to reach the 'Hazardous' category as they did earlier in June.
Those most vulnerable to the poor air quality include individuals suffering from cardiovascular conditions such as COPD or heart disease, respiratory illnesses like asthma or certain forms of long COVID, as well as the very young and elderly. The NYSDEC is advising these groups to take precautionary measures to limit their exposure to the poor air quality.
To reduce the risk, recommendations include limiting time spent outdoors, avoiding strenuous outdoor activities, and, if necessary, using an N95 or KN95 mask. The latest air quality readings can be accessed on the AirNow website, a resource operated by the Environmental Protection Agency (EPA).
According to Alistair Hayden, Assistant Professor in the Department of Public and Ecosystem Health at Cornell University, the region is likely to witness even worse conditions with an expected AQI of 160 on Thursday. The haze, not a typical phenomenon in New York, is a consequence of a new set of wildfires and prevailing weather patterns.
Hayden warns that exposure to these conditions can cause health issues such as shortness of breath, headaches, and asthma attacks, even in individuals without pre-existing health conditions. To protect themselves, people are advised to stay indoors, avoid strenuous outdoor activities, and wear N95 masks if venturing outside is unavoidable. Hayden also suggests the use of high-efficiency air filters or small portable air cleaners to further improve indoor air quality. Following a smoke wave in early June, local hospitals reported a significant increase in patients with heart and lung conditions.
Canada has already set an annual record with 20 million acres decimated by nearly 3,000 fires this year, and the fire forecasts anticipate more throughout the summer. Hayden points to climate change as a driver for the increasing number and size of fires and highlights the exacerbating effect of decades-long policies suppressing all wildfires. This suppression has led to fuel buildup in forests and natural lands, rendering ecosystems more vulnerable to large-scale fires.
---
---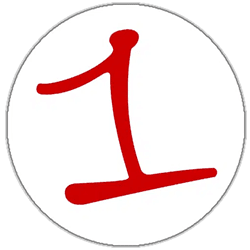 FingerLakes1.com is the region's leading all-digital news publication. The company was founded in 1998 and has been keeping residents informed for more than two decades. Have a lead? Send it to [email protected].