Here's a look at your daily high school sports scoreboard presented by DiSanto Propane for Thursday, April 27, 2023. For the latest sports scores and headlines check out the sports page.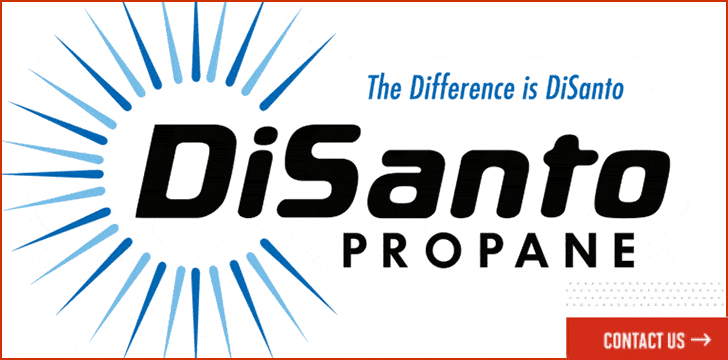 BOYS LACROSSE SCORES
Marcus Whitman 17
Midlakes/Red Jacket 1
MW: Jullien Cokely (1g); Brody Royston (1g-1a); Melkamu Blueye (2g-2a); Kaiden Smith (1g); Connor Gorton (1a); Logan Storms (1g); Jared Lee (3g); Tyler Tiffany (4g-4a); Tariku Blueye (1g); Rylan Weissinger (3g-4a); Blake Dunton (1s/1ga)
M/RJ: Sam Kuhn (1a); Stuart Quku (1g); Kaiden Larson (12s/15ga); Jacob O`Brien (0s/2ga)
Wayne 17
Bloomfield/Honeoye 4
WAY: Izak Krajeski (2g); Alex Garrow (2g-3a); Nate Michel (3g-2a); Louis Profetta (3g-3a); Mason Michel (2g); PJ Ostrowski (3g); Dylan Vance (1g-1a); Tas Strickland (1g); Logan DuVall-Swartzenberg (0s/0ga); Noah Gauvin (2s/4ga)
B/H: John Blair (1g-1a); Cody Morse (1g); Jonathan Nelson (1g); Tyler Bruder(1a); Brodie Gardner (1g); Ethan Stoddard (2s/14ga); Taylor Jungermann (4s/3ga)
Newark 7
Mynderse 8
NEW: Preston Steve (3g-2a); Sam Underhill (2g); Devon Bulman (1g); Lucas Lyon (1g); Thomas Kirnie (13s/6ga); Carter Bumpus (1s/2ga)
MYN: Dylan Tandle (2g); Griffin Hilimire (4g-2a); Lucas Stevers (2g); Phillip Love (1a); Mason Buckley (1a); Logan Pettingil (16s/7ga)
Spencerport 4
Victor 14
SPE: Cameron Mesh (2g); Zach Tortora (2g); Jayden Rodriguez (2a); Taylor Kaye (14s/14ga); Jamison Brown (0s/0ga)
VIC: Jack Herendeen (1g-1a); Sam Gotham (2a); Ethan Adrid (1a); Dom Pezzimenti (1g); Connor Magin (2g); Pax Marshall (5g-1a); Ryan Dodge (1g); Aiden Clinkscales (1g); Thomas Gravino (3g-1a); Brady Robinson (9s/3ga; Parker Erwin (1s/1ga)
Palmyra-Macedon 16
Gananda 6
PM: Aiden Nice (1g); Dylan LaBerge (1g); Mike D`Arduini (1g); Nathaniel McKinney (1g); Luke VanGorden (1g); Brandon Dennie (1a); Mike Halsey (1g-3a); Devon McKoy (5g-1a); Keagan Hoesterey (5g-5a); Peyton Lich (11s/6ga)
GAN: Brayden Dohse (1g-1a); Isaiah Espaillat (1g-1a); Jacob Michaels (2a); Cohyn Reisman(1g); Drew Smith (3g); Lucas Verstreate (1a); Nick Falso (5s/14ga); Malakai Thomas (0s/2ga)
---
GIRLS LACROSSE SCORES
Gananda-Marion 4
Eastridge 7
---
BASEBALL SCORES
Bishop Kearney/Rochester Prep/Archangel 10
East Rochester 7
Waterloo
Mynderse
No score was reported.
Dundee/Bradford 5
Naples 3
Eugenio Maria DeHostos Charter 0
Red Jacket 13
Churchville-Chili 6
Victor 7
Pittsford Sutherland 8
Canandaigua 7
Wayne 8
Penn Yan 7
Palmyra-Macedon 13
Midlakes 1
North Rose-Wolcott 13
Gananda 2
Geneva 14
Newark 0
---
SOFTBALL SCORES
Dundee/Bradford 14
Naples 2
Waterloo 10
Mynderse 5
Lyons
Williamson
No score was reported.
Marion/Gananda 12
East Rochester 10
Red Jacket 2
South Seneca/Romulus 17
Geneva 5
Newark 8
Victor
Spencerport
No score was reported.
*This will be updated as more scores come in.
---
---

Kyle leads sports coverage and hosts the Concrete Jungle podcast. Have a lead or question? Send it to [email protected].