The tractor trailers loaded with waste that crept up the 280-foot face of Seneca Meadows Inc. (SMI) Saturday — Earth Day — provided a backdrop for a lineup of speakers who protested plans to significantly expand the state's largest municipal waste landfill.
"I see it lying there as a giant sleeping monster," Seneca Falls Councilman Steve Churchill told a lively crowd of about 250 at neighboring Waterloo Container Co.'s parking lot. "We just keep feeding the monster, and they — the man behind the curtain — they want to supersize it."
The landfill, which straddles the towns of Waterloo and Seneca Falls, accepts waste from New York City, 47 New York State counties, four other states and Canada. It is owned by Texas-based Waste Connections Inc., the third largest waste company in North America. 
A Seneca Falls town law requires the facility to close by Dec. 31, 2025. But SMI is challenging the law in court as it seeks a state permit that would allow it expand enough to operate through 2040 at current dumping rates.
The landfill's manager, Kyle Black, has told customers that SMI won't be closing in 2025.
The Earth Day protest was organized by Seneca Lake Guardian, which as been waging a campaign to convince Gov. Kathy Hochul to force the landfill to shut down on schedule in 2025, if not sooner.
Yvonne Taylor, SLG's vice president, said SMI's "nauseating stench" drives away businesses from Seneca Falls and the Finger Lakes. Several others agreed.
"San Francisco does not send its trash to (California wine centers) Napa Valley or Sonoma," said Michael Warren Thomas, a regional radio broadcaster. "New York City shouldn't keep sending its trash to our world-class wine region here in the Finger Lakes."
Janet Aaron, Town Supervisor of Skaneateles, said hundreds of waste trucks destined for SMI pass through her town each year, creating traffic and air pollution problems during tourism season. Aaron said SMI should be required to close in 2025.
Sen. Rachel May (D-Syracuse) also voiced support for "stopping this project and projects like it in the future." Although the landfill does not fall within her Senate district, she said trucks delivering waste from NYC and New England do constantly pass though it.
May is sponsor of several bills aimed at protecting state water quality. She views SMI and the leachate it produces as threats.
"As I went door to door (in a newly redrawn Senate district)," May said, "everybody was saying to me — you ask them what's top of your mind and you expect them to say inflation or something like that — every single door was water quality…
"We have to move this to the very top of our agenda in Albany."
SMI produces about 75 million gallons of toxic leachate a year, much of which is trucked to waste water treatment plants that are not equipped to filter out PFAS 'forever chemicals.' The plants' effluent is discharged into the state's waters, potentially threatening supplies of public drinking water.
One of May's bills (S227a) would require water treatment plants to release the results of tests for PFAS chemicals in their effluent. It recently passed out of the Senate's Environmental Conservation Committee by an 8-0 vote, and it headed for a Senate floor vote.
Churchill noted that SMI receives between 200 and 400 trailer loads of trash every day. At least a dozen trucks wended their way up the temporary road to the top of the towering trash mound during the two-hour protest.
Barb Reese, a Seneca Falls parent and school teacher, told the Earth Day crowd that SMI is growing by 6,000 tons of trash a day.
"Even as the residents of Seneca Falls work to reduce their waste by composting organics, we can't reduce the impact that the landfill is having on our region," Reese said.
She called on Hochul to stand with the people of the Finger Lakes region rather than the corporate landfill operator and require the landfill to close in 2025.
---
---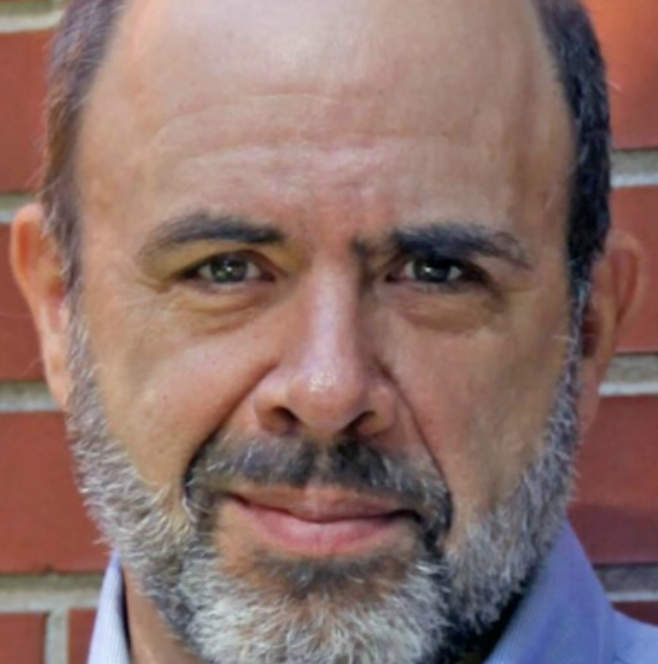 Peter is a three-time Pulitzer nominated reporter covering environmental issues through his first-of-its-kind digital publication The Water Front. He's won an array of Associated Press, UPI, and Society of Professional Journalist awards. His reporting on environmental issues continues to be featured in prominent New York publications and is available on FingerLakes1.com through an exclusive content partnership. Have a question or lead? Send it to [email protected].