Even after cyanotoxins surged again last year in Owasco Lake, the Cayuga County Legislature voted this week to cut off funding for a longstanding program that monitors water quality in the lake that supplies drinking water to 45,000 people.
By a razor-thin margin and without debate, the county officials nixed a proposed one-year contract between the county and Finger Lakes Institute that would have started April 1.
Water quality advocates said they were shocked.
"We're coming off a year where the microcystin levels had the highest toxicity," said Auburn city councilman Jimmy Giannettino. "To make a decision not to monitor water quality in the lake is unconscionable."
In September 2016, the filtration plants for the City of Auburn and the Town of Owasco detected toxins from so-called algal blooms in their finished drinking water — a first for a New York State public water system.
Since then, tens of millions of dollars in upgrades at the plants have managed to protect public tap water even as toxins have spiked in the raw water they drawn from the lake.
In a December 2022 letter, the Cayuga County Board of Health warned Gov. Kathy Hochul that microcystin levels in raw water had "increased exponentially since 2017" and that the treatment plants might not be able to keep up — exposing consumers to risks of "diarrhea, vomiting, nausea, abdominal pain, and liver and kidney damage."
The root cause of the lake's deteriorating water quality are nutrients — primarily phosphorous and nitrogen — that wash into the lake in the brown plumes caused by heavy rains, according to John Halfman, a professor at Hobart and William Smith Colleges in Geneva. And climate change will bring increasingly intense rains, he added.
The primary source of those toxin-feeding nutrients are local farms, Halfman said at an Owasco Lake Watershed Association (OWLA) symposium Mar. 11. His conclusion was based on data showing that lake tributaries that drain land in heavily agricultural use tend to have the highest levels of phosphorus and nitrogen.
"I'm sorry. I hate to be the bearer of bad news," said Halfman, the founder (in 2005) of the monitoring program Cayuga legislators voted to defund. "That's the fact. But now that we know the fact, we know where to put the money. Make sure that happens."
Halfman, who is retiring this year, had planned to hand the program over to Lisa Cleckner, director of the Finger Lakes Institute (FLI) in Geneva.
Asked to respond to the Cayuga legislature's move defund the program, he said:
"I guess I probably pissed off too many people lately as I've become increasingly more pointed about various groups that are not doing enough to curb watershed quality degradation.
"It is terrible — no unthinkable — to stop the monitoring."
Adam Effler, executive director of OWLA, said the years of data provided by the monitoring program are "very, very important.
"We have a data-driven process …. For us to be able to make management decisions and address mitigation and solutions, we need to be data-informed. Otherwise, you're making guesses."
The move to terminate the monitoring program came — unexpectedly to many —in the final minutes of a nearly three-hour meeting of the county Legislature Tuesday night.
Funding for the program had won unanimous support the previous three years, according to The Citizen, Auburn's daily newspaper. This year's resolution to allocate $21,690 had been bundled with several other unrelated resolutions that were scheduled to be voted on as a group.
But Legislator Mark Strong, a Republican who represents District 9 (Summerhill, Sempronius, Moravia, Niles) moved to consider the lake monitoring resolution separately.
Although a majority of the legislators present supported the resolution — the vote was 7-6 — the Legislature's weighted voting tipped the result against passage by a total of 387 to 362.
Two legislators missed the vote: Michael Didio, who was absent, and Aileen McNabb-Coleman, who attended most of the meeting remotely but was disconnected by a technical glitch.
McNabb-Coleman told The Citizen she would have supported the monitoring program. If she had voted that way, her weighted vote would have been sufficient to win passage.
Before the vote, Strong said he would be voting 'No' because he was not satisfied with answers to his questions about the program. Strong did not return phone and email requests from WaterFront for further comment.
Republican David Gould, chair of the Legislature, voted in favor of the resolution to fund the program. Gould said this morning that the technical glitch that locked McNabb-Coleman out of voting was quickly fixed. He added that he considered it likely that funding for the program would be reconsidered at the Legislature's next monthly meeting, April 25.
Cleckner of FLI said she was traveling and would not be available for comment until next week.
Giannettino, who is running for mayor of Auburn in November, noted that the decisive vote was taken without debate.
"If the legislators actually did their jobs, legislated and governed and talked about things, we'd know what the issue was," he said. "I have to assume that this has to do with the fact that watershed monitoring has pointed to agriculture as being the chief source of pollution in the lake."
Giannettino said Halfman's talk at the OWLA symposium earlier this month might have been a trigger. "He (Halfman) was probably the most direct that he's ever been, saying, 'You need to do something and do it now.'"
Last September, the state Department of Environmental Conservation (DEC) and the Department of State (DOS) approved the Owasco Lake Watershed Nine Element Plan for Phosphorus Reduction (9E Plan).
That report estimated that the 90 percent of the lake's phosphorus load came from land dedicated to "cultivated crops" or "hay/pasture."
The 9E report cited Halfman's monitoring results and noted that Cayuga County had supported it since 2011. The report said the monitoring program had been expanded several times with the introduction of drones and a robotic buoy to track water temperatures and dissolved oxygen concentrations.
Elizabeth Moran, president of Ecologic LLC and drafter of the 9E report, said in an email to WaterFront: "Absolutely no reason to undermine this (monitoring) effort."
Giannettino criticized the state for "abdicating responsibility for water quality" by shifting the burden to local governments. "This isn't just Owasco Lake, this is a Finger Lakes problem," he said of the toxic blooms fed by farm-sourced nutrients.
Meanwhile, the state Department of Health has taken heat from the lately over its failure to promptly consider revised Owasco Lake Watershed Rules and Regulations that were transmitted to it 28 months ago. The revisions were prepared by the Owasco Lake Watershed Management Council, OLWMC.
In February, state Sen. Rachel May (D-Syracuse) wrote the DOH to urge them to expedite approval of the proposed rules and regulations, which could give local officials stronger enforcement powers.
---
---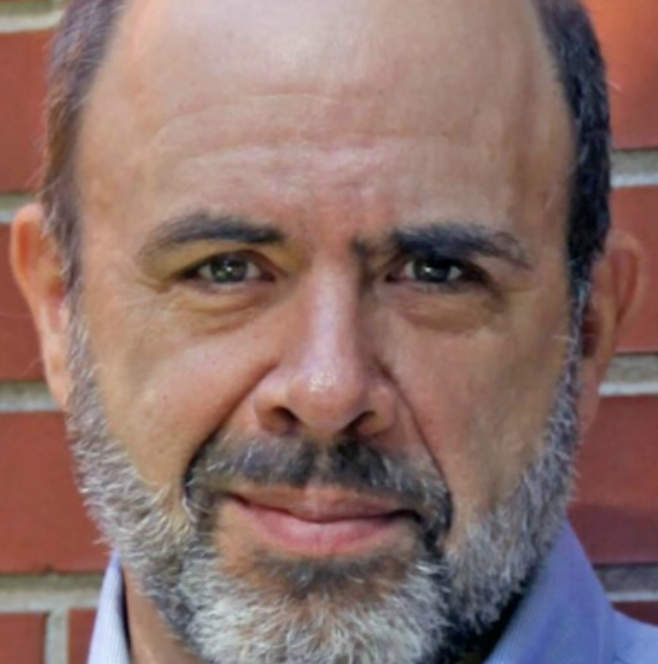 Peter is a three-time Pulitzer nominated reporter covering environmental issues through his first-of-its-kind digital publication The Water Front. He's won an array of Associated Press, UPI, and Society of Professional Journalist awards. His reporting on environmental issues continues to be featured in prominent New York publications and is available on FingerLakes1.com through an exclusive content partnership. Have a question or lead? Send it to [email protected].