The federal Environmental Protection Agency (EPA) proposed on Monday to set measurable contaminant levels of four parts per trillion for PFOA and PFOS, two types of PFAS, with a health-based goal of zero, stating that no amount of the chemicals is safe for human health. The EPA's proposal is significantly lower than the New York State Department of Health's current guidance of ten parts per trillion. The EPA's proposal also limits any mixture containing one or more of PFNA, PFHxS, PFBS, and/or GenX Chemicals. Water systems would use a hazard index calculation to determine if the combined levels of these PFAS pose a potential risk.
If the proposed regulation is finalized, public water systems will be required to monitor for these chemicals, notify the public, and reduce PFAS contamination if levels exceed the proposed regulatory standards. Seneca Lake Guardian, a non-profit environmental organization, applauded the EPA's proposed action, calling on Governor Hochul to follow suit. Seneca Lake Guardian Vice President Yvonne Taylor said, "If finalized, this rule will prevent thousands of PFAS related deaths and illnesses. The state's largest landfill, Seneca Meadows, is producing 200,000 gallons of toxic PFAS-laden leachate every day, threatening our state's freshwater resources."
The Finger Lakes in New York contain 8.2 trillion gallons of fresh water, which serves as drinking water for more than 1.5 million residents, providing more than 200 million gallons of drinking water every day. The state has been urged to make public its mapping and testing of the PFAS plumes detected at the former Seneca Army Depot, which were heading towards both Cayuga and Seneca Lakes. When Seneca Lake Guardian (SLG) was stonewalled, it did its own testing, with results indicating levels of PFAS contamination in every sample.
SLG also met with Senator Gillibrand's staff about their findings, stressing that corn was planted and dairy cows were grazing on potentially PFAS-contaminated land, but there was no follow-through from New York's senator. When the state tested trout and yellow perch from Seneca Lake for PFOS in 2020, almost all the fish were found to be contaminated at hundreds of times the state's enforceable limit. 79 percent of the fish exceeded 2,000 parts per trillion.
Exposure to PFAS chemicals is linked to harmful health impacts such as cancer, liver damage, decreased fertility, increased risk of asthma, and thyroid disease. PFAS are found in many everyday products including GORE-TEX, non-stick pans, and even popcorn bags. Leachate containing PFAS from landfills such as Seneca Meadows finds its way into drinking water sources. The landfill produces 75 million gallons of leachate annually, which is hauled, untreated, to Buffalo, Watertown, Chittenango, and Steuben County.
Currently, there are no federal or state regulations requiring PFAS testing for all facilities permitted to discharge water, leaving municipalities unable to take meaningful action to protect their drinking water from contamination.
---
---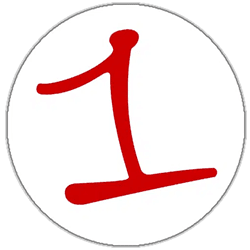 FingerLakes1.com is the region's leading all-digital news publication. The company was founded in 1998 and has been keeping residents informed for more than two decades. Have a lead? Send it to [email protected]