A recent Siena College poll found that New York voters support increasing the per-pack tax on cigarettes by $1 and linking future minimum wage increases to the rate of inflation. However, the same survey revealed less enthusiasm for measures that would expand the state's film tax credit program and ban fossil fuel-burning appliances like gas stoves in new construction meant to combat climate change.
All of these proposals are part of the 2023 agenda and budget proposal for Governor Kathy Hochul, whose job approval and favorable ratings ticked downward in the new poll.
The survey comes as Governor Hochul and New York state lawmakers prepare to negotiate a $227 billion spending plan over the next four weeks, which is expected to pass by April 1, the start of New York's fiscal year. The budget negotiations are expected to focus on Hochul's goals of addressing affordability and public safety amid ongoing inflation, which are issues that voters want Albany to address in the coming weeks.
The poll found crime remains voters' top concern, with 36% polled picking that issue as a priority. The cost of living was ranked second at 27%, followed by affordable housing at 13%.
Hochul has proposed further changes to New York's law that limited cash bail requirements for many criminal charges, a measure that has become a focal point in the ongoing debate over public safety, which would curtail the "least restrictive" provision when bail is considered for serious offenses. She has also proposed a package of measures to drive down the cost of housing, including a provision meant to allow the state to fast-track projects in the face of local opposition.
Hochul's favorability rating with voters stands at 46% to 43%, a decline from 48% to 42% last month, the poll found. Voters by a 56% to 40% margin approve of the job she's doing as governor, with slightly more voters disapproving from a month ago.
The proposal by Hochul to link minimum wage increases to inflation, including 59% of Republican voters, is supported by voters by a margin of 70% to 26%. Two Democratic lawmakers — Sen. Jessica Ramos and Assemblywoman Latoya Joyner — want to increase the base pay in the coming years to $21.25.
The current minimum wage in New York is $15 in the New York City area and $14.25 north of Westchester County.
Hochul's proposal to increase tobacco taxes by $1, growing the per-pack tax from $4.35 to $5.35, draws 62% of support of voters, with 33% opposing it. The governor also wants to ban flavored tobacco products like menthol, a proposal that is supported 57% to 35%.
However, some of Hochul's plans are not popular with voters. Her proposal to expand New York's film tax credit draws opposition from a plurality of voters, with 48% opposing it and 41% supporting it. Her proposal to ban new fossil fuel hookups like gas stoves in new construction by 2025 is opposed by 53% of voters, with 39% in support. These proposals have divided Democrats and Republicans, the poll found.
"Expanding the film tax credit is supported by Democrats but more strongly opposed by Republicans and independents," said Siena College pollster Steven Greenberg. "Similarly, Democrats strongly support Hochul's proposal on prohibiting fossil fuel-burning equipment in most new construction within the next several years, however Republicans and independents are even stronger in their opposition."
---
---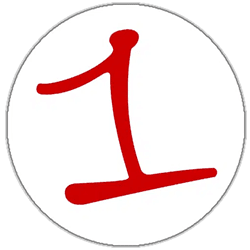 FingerLakes1.com is the region's leading all-digital news publication. The company was founded in 1998 and has been keeping residents informed for more than two decades. Have a lead? Send it to [email protected]