U.S. fighter jets shot down an "unidentified object" on Sunday over Lake Huron, according to U.S. officials who spoke to the Associated Press on condition of anonymity. The object was believed to be the same one that was tracked over Montana and monitored by the government the night before. The shootdown followed the downing of similar objects in Alaska and Canada, which were flying at altitudes that posed a threat to commercial aircraft. U.S. and Canadian authorities restricted some airspace over the lake as planes were scrambled to intercept the object and try to identify it.
Rep. Elissa Slotkin, D-Mich., confirmed the shootdown in a tweet, stating that "the object has been downed by pilots from the U.S. Air Force and National Guard." The shootdown was confirmed by two U.S. officials who were not authorized to discuss the matter publicly.
The downing of the object comes as U.S. officials are still trying to precisely identify two other objects that were shot down by F-22 fighter jets over the past two days. They are working to determine whether China was responsible, as concerns escalate about what the U.S. government says is Beijing's large-scale aerial surveillance program.
The object shot down on Saturday over the Yukon was described by U.S. officials as a balloon significantly smaller than the three school bus-size balloon that was hit by a missile on February 4 while drifting off the South Carolina coast. A flying object brought down over the remote northern coast of Alaska on Friday was more cylindrical and described as a type of airship. Both objects were believed to have a payload, either attached or suspended from them. Officials were not able to say who launched the objects and were seeking to figure out their origin.
Senate Majority Leader Chuck Schumer said on Sunday that the U.S. believes the unidentified objects shot down by American fighter jets over Canada and Alaska were balloons, though smaller than the China balloon that was shot down over the Atlantic Ocean last weekend. Schumer said teams were recovering debris from the objects and would work to determine where they came from.
"The bottom line is until a few months ago we didn't know about these balloons," Schumer said. "It is wild that we didn't know. … Now they are learning a lot more. And the military and the intelligence are focused like a laser on first gathering and accumulating the information, then coming up with a comprehensive analysis."
The U.S. authorities have closed the airspace over Lake Michigan and rural Montana, but have stated that they are no longer tracking any objects over those locations. The government has said that the first balloon was about the size of three school buses and was used for surveillance, while China claims it was on a meteorological research mission.
---
---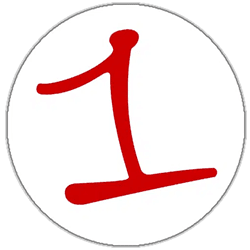 FingerLakes1.com is the region's leading all-digital news publication. The company was founded in 1998 and has been keeping residents informed for more than two decades. Have a lead? Send it to [email protected]