A new Alzheimer's drug, Leqembi, from Japanese pharmaceutical company Eisai, has been approved by the Food and Drug Administration (FDA) and is now available for purchase. However, the majority of patients in the United States will not be able to receive the treatment for several months, due to limited insurance coverage and the time-consuming setup required by many health systems.
Leqembi is designed for patients with mild or early-stage dementia caused by Alzheimer's disease. The drug was approved through the FDA's accelerated pathway, which allows drugs to be released before it is confirmed they benefit patients. Although studies have shown that Leqembi modestly slows the progression of the disease, doctors are uncertain about its impact on patients' independence.
The drug is administered through IV every two weeks and can be delivered overnight to hospitals or medical centers. Eisai has shipped the product to U.S. specialty drug distribution centers, and prescriptions for Leqembi have been written. The cost for a year of treatment is approximately $26,500, making it unaffordable for most patients who do not have insurance coverage.
Unfortunately, options for patients outside of self-pay are limited. The majority of potential patients are on Medicare, which has a narrow coverage policy for treatments like Leqembi and only covers those enrolled in specific research trials testing the drug. Currently, none of these trials are accepting new patients.
The Medicare decision was made last year when another Alzheimer's drug, Biogen's Aduhelm, was launched, and it has been followed by health insurers that run Medicare Advantage coverage. However, the Centers for Medicare and Medicaid Services, which oversees Medicare, said they may reconsider their stance after Leqembi's approval last month.
Eisai has an assistance program that provides Leqembi for free to some patients, including those on Medicare, based on financial need. However, it can take several months to a year for a patient to be diagnosed and determined as a candidate for Leqembi. A physician must first determine if a patient has mild dementia and then determine the cause of the condition, such as Alzheimer's, Parkinson's disease, a stroke or brain injury.
If the condition is caused by Alzheimer's, the doctor must determine if the patient's brain has an amyloid protein, which the drug is designed to remove and slow the progression of the disease. Some doctors may be hesitant to prescribe the drug due to uncertainty about its impact on patients' daily lives and the potential for side effects, such as brain swelling and bleeding.
Before health systems can offer drugs like Leqembi, they must develop plans for delivering the drugs, which can take several months. This includes training nurses on administration, ensuring prescribing doctors can recognize candidates for the drug, and having a plan in place for monitoring patients after they begin taking the drug. Hospital systems will also have to consider the cost, including clinic, nursing, radiologist and pharmacy fees, before offering the drug.
Eisai estimates that 100,000 people will be diagnosed and eligible to receive Leqembi in the U.S. by 2026. Despite its promising potential, the limited insurance coverage and complex setup required by many health systems will continue to make it a challenge for patients to access this treatment.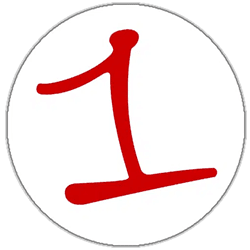 FingerLakes1.com is the region's leading all-digital news publication. The company was founded in 1998 and has been keeping residents informed for more than two decades. Have a lead? Send it to [email protected]