Netflix's latest reality show, "Squid Game: The Challenge," based on the hit drama "Squid Game," has received criticism from contestants who say they were not prepared for the physical and mental ordeal they faced. The show features 456 contestants competing for a $4.56 million cash prize, the biggest in reality TV history, but contestants claim they were not aware of the conditions they would face on set.
On the first day of production, contestants were woken up as early as 3:30 a.m. and transported to Bedford's Cardington Studios for filming. They were grouped into tents and miked up, wearing "Squid Game" tracksuits and given hand and foot warmers and thermal underwear to protect them from the harsh U.K. weather. However, contestants say the conditions were still inhumane and that they were not told the game would last nearly seven hours, according to Variety.
Some contestants even collapsed on set due to the cold and fatigue from eight hours of preparation time. Tabloids reported that a contestant was stretchered out, but Netflix denied these claims and stated that they care deeply about the health and safety of the cast and crew. Despite this, contestants say they never signed up for such a physically demanding experience and that the conditions were not related to the game itself.
The high stakes involved in this reality show, produced for the world's largest streaming service, raises questions about the welfare of participants in the streaming age. As reality television becomes increasingly popular, it is important to consider the physical and mental well-being of contestants, who in some cases are not paid for their participation.
Netflix's statement that participants were prepared for the cold conditions has been disputed by contestants, who say they were not informed of the extent of the physical challenges they would face. The harsh conditions, lack of communication, and long hours of filming have led to complaints from contestants and raised concerns about the ethical implications of reality TV in the streaming age.
Overall, "Squid Game: The Challenge" highlights the need for transparency and fairness in the production of reality television shows, especially those with such high stakes and a large number of participants. It is crucial to ensure the health and safety of contestants, and to make sure they are aware of what they are signing up for.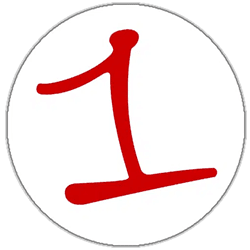 FingerLakes1.com is the region's leading all-digital news publication. The company was founded in 1998 and has been keeping residents informed for more than two decades. Have a lead? Send it to [email protected]