On Wednesday, Governor Kathy Hochul unveiled her highly-anticipated proposed 2024 budget.
While the details will be left to debate between Hochul and Democratic supermajorities in both legislative chambers, there are many proposals buried inside it that could pose challenges for the first-term governor.
Before any such debate can occur, though, lawmakers, state organizations, and other entities voiced their feelings about the Governor's record-setting spending plan.
Here's some of the local reaction that was shared with us:
"While the Executive Budget includes necessary investments to expand broadband access and improve the state's infrastructure, the Governor's proposal falls short in addressing New York's population exodus, mounting UI debt, and the viability of our small and family-owned businesses.

In fact, the UI debt New York owes the federal government was completely left out of the Executive Budget address. The Governor cannot continue passing the buck to employers and forcing small businesses to pay back this debt. Relief is needed now.

When it comes to indexing the minimum wage, the Governor's proposal is economic malpractice. Putting more money into the economy as the Fed tries to take money out, is illogical. It's clear this proposal will accomplish one thing – exacerbate inflation, which increased by 8.6% for food and 22.6% for home energy costs in 2022.

It will also increase payroll taxes, workers' compensation, retirement plans, and other labor-related costs for our struggling small businesses. Moreover, as entry-level wages rise, businesses are forced to increase wages for other employees in order to retain their skilled workforce. Increasing the cost of business means those costs will be passed on to consumers, and the vicious cycle will continue.

New York must do more to provide relief to taxpayers and support our regional economies. We urge Governor Hochul to work with the Legislature and do better for New Yorkers."

Upstate United Executive Director Justin Wilcox
"While Governor Hochul's executive budget takes on some important climate issues, it doesn't address how she'll take the $100 billion cost burden of climate resilient infrastructure off of taxpayers. New York residents should not foot the climate change bill. The current reality of rising sea levels and more intense and deadly storms is all thanks to the big oil companies who knew exactly what they were doing while they spent decades denying climate science and getting rich in the process. NYS can't afford to pay for climate damages and resilience, but big oil and its 2022 record profits can. 89% of New Yorkers agree that big oil should foot at least some of the climate change cleanup bill. Governor Hochul and Albany leadership can lead the nation by making climate polluters pay."

Blair Horner, Executive Director of NYPIRG
"Gov. Kathy Hochul's $227 billion spending plan touched on a number of policy issues and public programs, but there is still no clear path to address how the cost of living is going to improve. Once again, state spending will continue to rise. Not coincidentally, financial pressures from inflation on everyday New Yorkers were not addressed.

Strong funding for areas such as public education, health care and childcare services are all important. But equally important are the levels at which programs receive taxpayer dollars and how high these spending levels reach. Investing in measures to stop crime and support police are welcome and necessary, but only if they are accompanied by adjustments to failing criminal justice laws. Regrettably, the governor's rhetoric on public safety and crime was even more vague than what she presented in the State of the State address.

Despite what we heard today, any claim that New York state is business-friendly amounts to little more than wishful thinking. Cumbersome taxes, fees and regulations have established a business climate that stifles prosperity and growth. The extension of higher business taxes, an increased MTA payroll tax and a perpetual minimum wage hike will only add to those frustrations.

What we have now is just the beginning of the process. I hope we see dramatic improvements to the closed-door negotiations that have always defined New York's backroom budgeting. As the governor begins to negotiate with Democrats in the Senate and Assembly, I hope she maintains some semblance of fiscal prudence. With talks of a recession casting a cloud over economic forecasts, $227 billion is already more than New Yorkers can afford to pay."

Assembly Minority Leader Will Barclay
"Gov. Hochul said her budget would provide a safer, more affordable, more livable New York in the upcoming year. While this is a nice slogan, the details of her budget couldn't be anything farther from that. The governor's budget proposal sets a new, record-high of $227 billion spending plan, a tone-deaf total that we must bring down and get under control during budget negotiations in the Legislature.

"Our state's financial realities are grim. Just yesterday, the state comptroller reported that New York's total debt could jump by 42% or $2.5 billion by 2027. This news comes as many financial forecasters predict a recession in the near future. The taxpayer cannot be on the hook for $227 billion in spending this year alone, a total exponentially higher than the budgets of bigger states like Texas and Florida.

"The governor and Assembly and Senate Democrats are also pushing a radical energy plan that has failed to answer our critical questions and concerns about cost and reliability impacts on New York families and businesses. As a matter of fact, the 'Scoping Plan' put forth by the Climate Action Council, that Gov. Hochul supports, is estimated to cost each homeowner over $35,000 to retrofit and fully electrify their homes for heating, cooking, hot water and clothes drying to meet the mandates of the plan. In addition to extreme cost, the plan puts the reliability of our state's entire energy grid at risk of power blackouts from these unproven energy sources.

"The highest taxes and worst business climate in the nation coupled with crippling inflation, rising and uncontrolled spending, debt, and a costly, unaffordable and unreliable energy plan will decimate our state's economy and quality of life. This will, in turn, continue the exodus of more New York families, farmers, small businesses and manufacturers from our state.

"The affordability of New York, or lack thereof, is undoubtedly contributing to the continued exodus of our residents. Tragically, we lost 500,000 of our friends and neighbors in the last two years as they sought out better options in more affordable states. Another reason people are leaving is because crime continues to skyrocket in all of our major cities, and also in our rural communities. The governor has pledged to make 'tweaks' to bail reform this budgetary process. If she wishes to tie criminal justice policy into this budget process, then we must be far bolder than just making 'tweaks.' We can start by joining the country's 49 other states and immediately return judicial discretion to our courtrooms so our highly qualified and elected judges can make determinations on the level of danger a criminal poses to the community in setting bail. We should increase accountability with the parole board to require a unanimous vote by the commissioners when granting a prisoner early release and allow a majority of the Legislature to remove any commissioner who makes continued reckless decisions regarding early release of murderers, child rapists and cop killers. It is long past due for New York to put the needs of public safety, crime victims and their family and law enforcement ahead of the needs and wants of dangerous and violent criminals.

"There are a number of other priorities we must address during budget negotiations this year. Small businesses were crushed during the COVID-19 lockdowns, with many forced to shut their doors for good. Those who stayed afloat are still recovering. We must provide them with unemployment debt relief as they have been forced to shoulder the burden and pay surcharges and massive unemployment insurance bills to make up for the borrowed debt and the unprecedented unemployment fraud that happened under this administration's watch. Another way we can help these small businesses is by providing bold, broad and aggressive tax, regulatory relief and unfunded mandate relief. The governor touted not raising taxes this year, but we can do so much better. Let's slash taxes and remove the red tape that has only slowed the recovery of our small businesses.

"As an added insult to local property taxpayers, Gov. Hochul, who claims to understand the needs of local governments, is proposing to withhold almost $1 billion in Enhanced Federal Medical Assistance Program (eFMAP) funding. The federal funding, created in 2020, was intended to go directly to local governments to assist and offset their local share of Medicaid costs that negatively impact local real property taxes.

"The governor spoke at length about making improvements to the MTA system downstate, which is important. With this said, our upstate infrastructure, in particular funding for our local roads, bridges and culverts through important programs like the Consolidated Local Street and Highway Improvement Program (CHIPS), is of equal importance. Our local infrastructure is the lifeblood of our upstate transportation network and in constant need of update and repair. Through critical investments like CHIPS we will help spur economic development, increase safety and ensure that upstate taxpayers see a return of their state tax dollars back into their local community.

"Another area I have focused on for years and will continue to advocate for is funding for New York's most vulnerable population—the developmentally disabled. This important community and the dedicated direct-support professionals tasked with improving their quality of care and quality life are still recovering from COVID-19. We must make sure their programs, services, and ultimately, their quality of life are a top priority in this year's state budget. Budgeting is about priorities and if we are not caring for our most vulnerable citizens, like the developmentally disabled, then what does that say about us as a state.

"Once again, I call on the governor and legislative majorities to recognize the severity of the affordability, public safety and quality-of-life crises facing our state that continue to drive New Yorkers away. I look forward to the upcoming budget hearings to thoroughly review, examine these proposals, and hear directly from members of the governor's administration and community stakeholders. It is my hope we can work in a bipartisan manner to actually produce a budget that will truly make New York safer, more affordable and more livable for our seniors, families, farmers, small businesses and manufacturers."

Assemblyman Phil Palmesano (R-Corning)
"Governor Hochul's proposed budget remains a spend, spend, spend strategy that shells out billions of taxpayer dollars but remains a billion miles away from making New York State more affordable for taxpayers. It largely ignores the reality that New York State remains one of America's highest-taxed, least affordable, most debt-ridden and overregulated states, and that we're leading the nation in population loss. The spending habits of this government under one-party, all-Democrat control can only make New York a more expensive place to live and do business. There's nothing in this plan that seriously addresses the need for lower taxes across the board, less regulation, debt reduction, mandate relief, or any of the other strangleholds on state and local taxpayers, small businesses and manufacturers, and continually hard-pressed upstate communities, economies, and workers." 

Sen. Tom O'Mara (R-Corning)
"We simply will not have the money to pay for everything Gov. Hochul wants," said Gallahan. "The bottom line is, for this great state to succeed, state funding has to filter into local businesses and the pockets of hardworking families. Large-scale policy changes that ban gas stoves, increase SUNY tuition and subsidize new high-density housing in Upstate New York should not be included in the budget—they will put a strain on the budget itself and pour salt on the open wounds of struggling taxpayers."

Assemblyman Jeff Gallahan (R-Manchester)
"The Governor has proposed a budget that pushes state spending to a new record-setting level at a time when many New Yorkers are struggling to make ends meet. This budget grows state government, places more mandates on local businesses and provides little relief to working families and seniors.  We can do better and we must do better. As the budget process continues, I will be working with my colleagues in the legislature to make our state a more affordable and safer place where people want to live."  

Sen. Pam Helming (R-Canandaigua)
---
---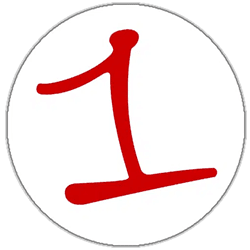 FingerLakes1.com is the region's leading all-digital news publication. The company was founded in 1998 and has been keeping residents informed for more than two decades. Have a lead? Send it to [email protected]