A new study by researchers at the University of Oxford's Department of Computer Science has shed light on the impact of COVID-19 on children and young adults in the US. The study, which was published in the journal JAMA Network Open, investigated the burden of COVID-19-related deaths among 0-19-year-olds in the US and compared it with other leading causes of death in this age group. The study period was from August 1, 2021 to July 31, 2022.
The study found that COVID-19 ranked eighth among all causes of death, fifth among all disease-related causes of death, and first in deaths caused by infectious or respiratory diseases. The underlying cause of death for 2% of deaths in children and young people (800 out of 43,000) was COVID-19, with an overall death rate of 1.0 per 100,000 of the population aged 0–19. The leading cause of death (perinatal conditions) had an overall death rate of 12.7 per 100,000, while COVID-19 ranked ahead of influenza and pneumonia, which together had a death rate of 0.6 per 100,000.
COVID-19 deaths followed a U-shaped pattern across the age range, with the highest death rates in infants less than one year old (4.3 per 100,000) and in those aged 15-19 years (1.8 per 100,000), and the lowest in children aged 5-9 years (0.4 per 100,000). Although deaths among children and young people were higher during the Delta and Omicron waves compared to previous waves (pre-July 2021), COVID-19 still ranked as the ninth leading cause of death overall.
Compared to other age groups, the overall risk of death from COVID-19 was substantially lower in children and young people. The COVID-19 death rate among all ages in the US was 109 per 100,000 between August 1, 2021 and July 31, 2022.
The study's authors emphasized the importance of public health measures, such as vaccinations, staying home when sick, and ventilation, in limiting the transmission of the virus and mitigating severe disease in children and young people. They added that COVID-19 has caused substantially more deaths in children and young people than other infectious diseases did before vaccines became available, which highlights the need to take COVID-19 prevention and mitigation measures seriously.
In conclusion, the study highlights the impact of COVID-19 on children and young adults in the US and underscores the importance of ongoing efforts to reduce its spread and severity. The researchers emphasized the need to continue to protect this vulnerable population through evidence-based interventions, such as vaccination and other public health measures.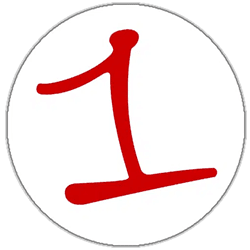 FingerLakes1.com is the region's leading all-digital news publication. The company was founded in 1998 and has been keeping residents informed for more than two decades. Have a lead? Send it to [email protected].