Located at the South end of Honeyoye Lake is a 48-acre land that is home to black bears and bobcats. Finger Lakes community College owns Muller Field Station, a place where staff work a lot with K-12 education. Area public schools bring students for field trips.
"We might get a 5th grade living environment class, or 9th grade A.P. biology," said Chelsea Gendreau, Conservation Education Outreach Coordinator. "We usually take the students canoeing and then do other programming. The students will come and we'll meet the requirements of the class they're in. We talk a lot about bio diversity and different aspects of the environment."
The property was donated more than 20 years ago to FLCC. It became a research and education center. Conservation students from the college go there, there are community events, and more. It's a multi-purpose land.
"That's what it's turning into," said Assistant Director Alli Esposito. "Over the past couple of years we've really introduced different disciplines to this space. There's just the ability to host such a wide range of things. Like gardening workshops. We have kayaks and canoes. There's yoga you can do under the pavillion. The indoor space is great for meetings and business retreats. We're trying to diversify and bring as many people here as possible."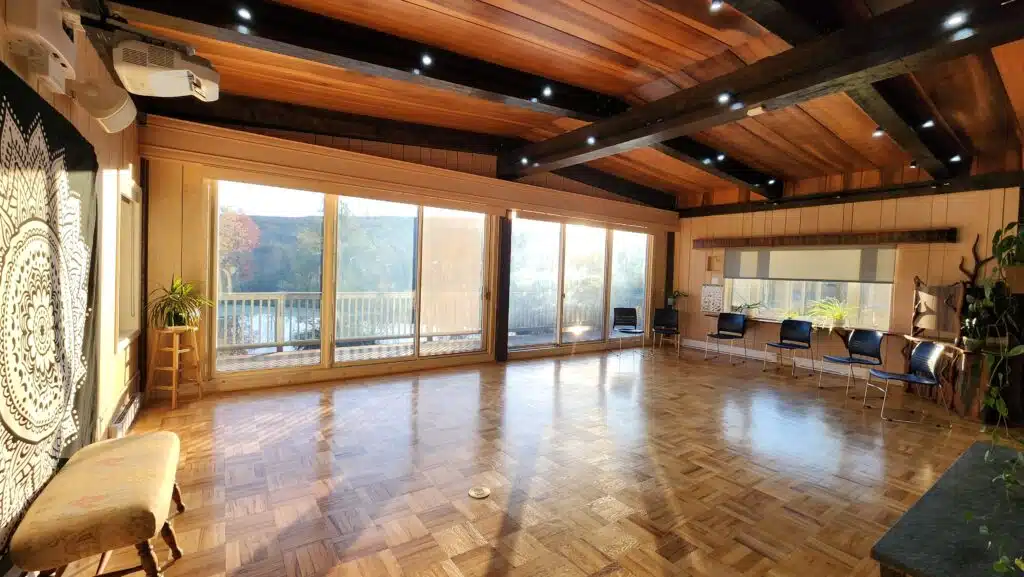 The winter months are a little shower than summer on the property, but employees keep busy hosting different kinds of events.
"Last weekend we had a nature appreciation and journal writing workshop," said Assistant Director Alli Esposito. "That was really cool. We also have this Meeting Yourself in Silence Retreat. That's a mindfulness retreat that happens here. It's yoga-based."
It's not technically open to the public. But they have community offerings and there are opportunities to go there, but it has to be for an event or a field trip.
"Most of the property is under a conservation easement with the nature conservancy," Gendreau said. "I don't know if being open to the public goes against that at all. People might think we're a nature center. It's not the case and it hasn't operated like that. There's not really the staff. It's really meant to be operating like a little nature preserve. We're not open to the public, but if we have an event, please come!"
To find out about events you can head to its Facebook page.
---
---
Rebecca is a veteran multimedia journalist serving as one of our core reporters in the Finger Lakes region. She is responsible for telling stories that matter to every day Upstate New Yorkers. Have a question or lead? Send it to [email protected].