The fast food industry in California is facing a major change as a new state law that sets worker conditions and minimum wages up to $22 an hour for fast-food employees in the nation's largest state is set to go to a referendum next year. The measure, known as the FAST Act, was signed last year by California Governor Gavin Newsom and was set to go into effect on January 1. On Tuesday, California's Secretary of State announced that a petition to stop the law's implementation had gathered enough signatures to qualify for a vote on the state's 2024 general election ballot.
The closely-watched initiative could transform the fast-food industry in California and serve as a bellwether for similar policies in other parts of the country, proponents and critics of the measure argued. Chipotle, Starbucks, Chick-fil-A, McDonald's, In-N-Out Burger, and KFC-owner Yum! Brands each donated $1 million to Save Local Restaurants, a coalition opposing the law. Other top fast-food companies, business groups, franchise owners, and many small restaurants also have criticized the legislation and spent millions of dollars opposing it.
The law is the first of its kind in the United States and authorized the formation of a 10-member Fast Food Council comprised of labor, employer, and government representatives to oversee standards for workers in the state's fast-food industry. The council had the authority to set sector-wide minimum standards for wages, health and safety protections, time-off policies, and worker retaliation remedies at fast-food restaurants with more than 100 locations nationally. The council could raise the fast-food industry minimum wage as high as $22 an hour, versus a $15.50 minimum for the rest of the state. From there, that minimum would rise annually based on inflation.
Advocates of the law, including unions and labor groups, see this as a breakthrough model to improve pay and conditions for fast-food workers and overcome obstacles unionizing workers in the industry. They argue that success in California may lead other labor-friendly cities and states to adopt similar councils regulating fast-food and other service industries. Less than 4% of restaurant workers nationwide are unionized.
Opponents of the law say it's a radical measure that would have damaging effects. They argue it unfairly targets the fast-food industry and will increase prices and force businesses to lay off workers, citing an analysis by economists at UC Riverside which found that if restaurant worker compensation increases by 20%, restaurant prices would increase by approximately 7%. If restaurant worker compensation increased by 60%, limited-service restaurant prices would jump by up to 22%, the study also found.
The fate of the law now rests in the hands of California voters, who will decide in the next general election whether or not to implement it. The outcome of the vote will have far-reaching implications for the fast food industry and its workers in California, as well as potentially serve as a model for other states looking to improve working conditions and wages for fast food workers.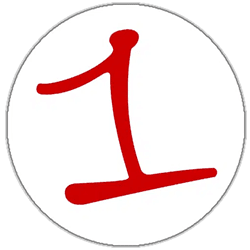 FingerLakes1.com is the region's leading all-digital news publication. The company was founded in 1998 and has been keeping residents informed for more than two decades. Have a lead? Send it to [email protected]