The recent death of 19-year-old LSU student Madison Brooks, who was raped before being fatally struck by a car, has sent shockwaves through the campus community and sparked calls for change. The Louisiana Office of Alcohol and Tobacco Control has issued an emergency suspension for Reggie's bar, where Brooks had been drinking prior to the incident, citing "the seriousness of the allegations and the potential threat to public safety". The bar's attorney has stated that they are cooperating with investigators.
However, some advocates have criticized the emphasis on underage drinking in the case, as made by LSU President William Tate, arguing that it distracts from the larger issue of sexual violence on campus. Morgan Lamandre, the president and CEO of the advocacy group STAR, stated, "Alcohol did not cause her rape or her death. The perpetrators caused her rape, which led to her being in a place that ultimately led to her death."
This tragic incident highlights the ongoing problem of sexual violence on college campuses and the need for effective prevention and response measures. LSU has faced significant scrutiny in recent years over sexual assault and alcohol-related deaths, and this case highlights the need for a comprehensive approach to addressing these issues.
Advocates on campus have called for the university to do more, with LSU Democrats and Feminists in Action stating in a joint statement, "We are glad you are outraged. But we insist that you direct this energy to fix the sexual violence our community faces instead of using alcohol as a scapegoat."
The three adult suspects in the case appeared before a judge on Tuesday, and a hearing for the emergency suspension of Reggie's bar has been scheduled for next month. The university has pledged to crack down on local businesses that serve minors alcohol, but as advocates have pointed out, this alone is not enough to address the problem of sexual violence on campus. It is crucial that the university and the community as a whole take a comprehensive approach to addressing these issues and creating a safer environment for all students.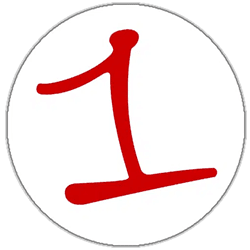 FingerLakes1.com is the region's leading all-digital news publication. The company was founded in 1998 and has been keeping residents informed for more than two decades. Have a lead? Send it to [email protected].