A silent frustration is brewing among consumers regarding the age-old practice of tipping. As more businesses adopt digital payment methods, customers are automatically prompted to leave a gratuity, many times as high as 30%, at places they normally wouldn't. This has caused some customers to feel frustrated and annoyed, as it can be difficult to bypass these requests and can produce social pressure.
Customers are also posting rants on social media, complaining about tip requests at drive-thrus and other unexpected places. Many are tired of being asked to leave a gratuity for a muffin or a simple cup of coffee at their neighborhood bakery. They wonder if they will soon be expected to tip their doctors and dentists as well.
Unlike tip jars that shoppers can easily ignore if they don't have spare change, experts say the digital requests can produce social pressure and are more difficult to bypass. And your generosity, or lack thereof, can be laid bare for anyone close enough to glance at the screen, including the workers themselves.
Dylan Schenker, a barista at a Philadelphia café, earns about $400 a month in tips, which provides a helpful supplement to his $15 hourly wage. He says it's hard to sympathize with consumers who are able to afford pricey coffee drinks but complain about tipping, according to the AP. He often feels demoralized when people don't leave behind anything extra, especially if they're regulars.
Traditionally, consumers have taken pride in being good tippers at restaurants, which typically pay their workers lower than the minimum wage in expectation they'll make up the difference in tips. But academics who study the topic say many consumers are now feeling irritated by automatic tip requests at coffee shops and other counter service eateries where tipping has not typically been expected, workers make at least the minimum wage, and service is usually limited.
Clarissa Moore, a 35-year-old supervisor at a utility company in Pennsylvania, said even her mortgage company has been asking for tips lately. She said she believes consumers shouldn't be asked to tip nearly everywhere they go and it shouldn't be something that's expected of them.
In the book "Emily Post's Etiquette," authors Lizzie Post and Daniel Post Senning advise consumers to tip on ride-shares, like Uber and Lyft, as well as food and beverages, including alcohol. But they also write that it's up to each person to choose how much to tip.
In conclusion, as more businesses adopt digital payment methods, the rise of automatic gratuity requests has become a cause of concern among customers. It can be difficult to bypass these requests and can produce social pressure. Many customers feel that this practice is becoming out of hand, with requests for tips even appearing in unexpected places like drive-thrus and online orders.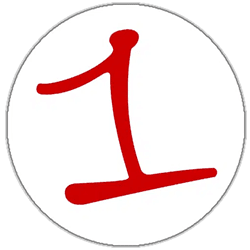 FingerLakes1.com is the region's leading all-digital news publication. The company was founded in 1998 and has been keeping residents informed for more than two decades. Have a lead? Send it to [email protected].