In a move that has sparked widespread debate, Republicans in the House of Representatives announced plans to vote on a bill that would abolish the Internal Revenue Service (IRS) and eliminate the national income tax, replacing it with a national consumption tax.
The bill, introduced by Georgia Republican Rep. Buddy Carter, is called the Fair Tax Act and aims to rein in the IRS and remove the national income tax, as well as other taxes, in favor of a single consumption tax. The vote on the bill was scheduled as part of a deal between House Speaker Kevin McCarthy, R-Calif., and members of the House Freedom Caucus, and is seen as a push by House Republicans to take a hard-line stance against the Biden administration and its policies expanding the federal government, including proposed funding for 87,000 new IRS positions.
"Cosponsoring this Georgia-made legislation was my first act as a Member of Congress and is, fittingly, the first bill I am introducing in the 118th Congress," Carter said in a press release. "Instead of adding 87,000 new agents to weaponize the IRS against small business owners and middle America, this bill will eliminate the need for the department entirely by simplifying the tax code with provisions that work for the American people and encourage growth and innovation."
The bill would eliminate the national personal and corporate income taxes, abolish the IRS, and implement a national sales tax. Additionally, the bill would eliminate the death, gift, and payroll taxes, replacing the current tax code with a national consumption tax.
Rep. Jeff Duncan, R-S.C., expressed support for the bill, saying "The Fair Tax Act eliminates the tax code, replaces the income tax with a sales tax, and abolishes the abusive Internal Revenue Service. If enacted, this will invigorate the American taxpayer and help more Americans achieve the American Dream."
Rep. Kat Cammack, R-Fla., added, "I'm very proud to once again co-sponsor the FairTax (sic) Act. We've seen a continued growth of the IRS and a persistent punishment of hardworking Americans via the tax code. What we're calling for is a simplified and fair code that works for all, not just some."
The bill has 11 co-sponsors, including House Freedom Caucus Chairman Rep. Scott Perry, R-Pa.
As the vote draws near, the Fair Tax Act is expected to be met with significant opposition from those who argue that it would increase the tax burden on low-income families and disproportionately benefit the wealthy. Supporters of the bill argue that it would simplify the tax code and promote economic growth. The fate of the bill remains uncertain as the vote approaches.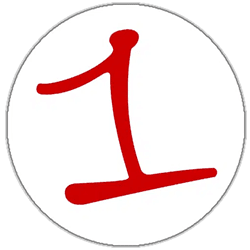 FingerLakes1.com is the region's leading all-digital news publication. The company was founded in 1998 and has been keeping residents informed for more than two decades. Have a lead? Send it to [email protected].