Editor's Note: The FingerLakes1.com team will be updating this story throughout the holiday weekend. Want live updates? Download the FingerLakes1.com App or keep checking this post for the latest.
---
There's good and bad news as we enter Christmas Eve. Especially if you're hitting the road to do some last-minute shopping or see family. The good news is that precipitation is more localized. So, if you're traveling west – it'll be more of what was seen yesterday. Really rough travel with whiteouts, wind gusts in excess of 50 mph, and extreme cold. The bad news is for the entire region. The wind won't subside as quickly as many would have liked to have seen. Wind gusts will continue between 40-50 mph throughout most of the Finger Lakes and Central New York with frigid cold.
Where are the power outages?
Around 2,900 customers are without power in Canandaigua. NYSEG is still assessing this outage and no restoration time was posted.
Roughly 1,000 customers are without power in Marion and Sodus. Approximately 95 are without power in Macedon. No timeline for restoration has been provided here.
Approximately 1,600 customers are without power in Steuben County.
Seneca and Schuyler counties each have approximately 70 customers without power. Cayuga and Tompkins have had the fewest number of customers in the dark during this storm.
---
---
Latest Emergency Response Alerts
The New York State Thruway has been shut down from Exit 46 (Henrietta) to the Pennsylvania border. This is to all vehicles, not just commercial.
New York State Police said drivers in areas where blizzard or storm warnings are active should drive if necessary. They haven't yet restricted travel anywhere, but Western New York and the North Country are expected to see the worst conditions. [READ MORE]
NYSEG and RG&E says it has placed an additional 330 crews across the region in anticipation of Winter Storm Elliott. Power outages are expected. Once outages occur it will be tougher, due to duration of winds and extreme cold, to quickly get power back online.
Ontario County Sheriff Phil Povero has lifted the travel advisory that went into effect Saturday.
The Steuben County Sheriff's Office is encouraging no travel. The same can be said for Monroe County where a winter storm warning remains active.
Seneca County Sheriff Tim Luce issued a travel advisory, which is active through Christmas Eve. The advisory doesn't restrict travel, but warns drivers that conditions will be deteriorating. He says for safety of everyone involved – including first responders – the general public is asked to consider their needs and use extreme caution when traveling in or around Seneca County.
Cayuga County Sheriff Brian Schenck issued a travel advisory through Saturday, at 8 a.m. This doesn't ban travel. It encourages drivers to plan accordingly and use extra caution.
Live Feed
A Twitter List by FLXJosh
What's Coming?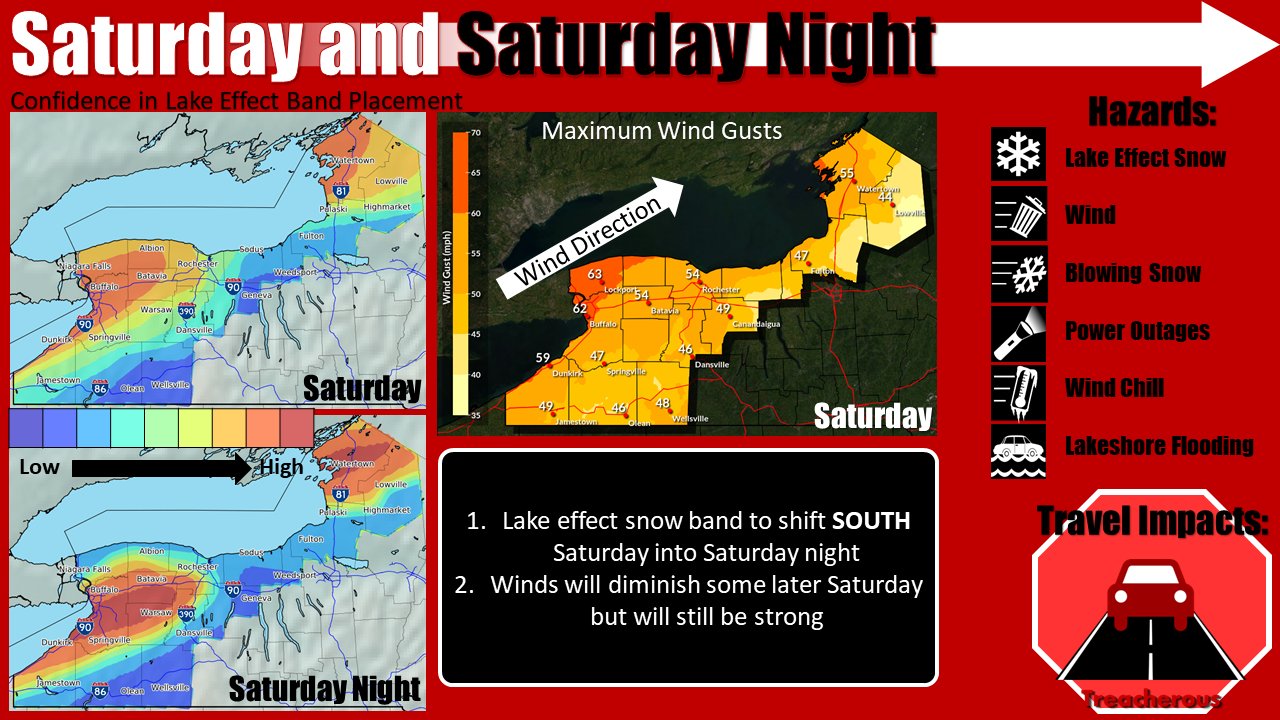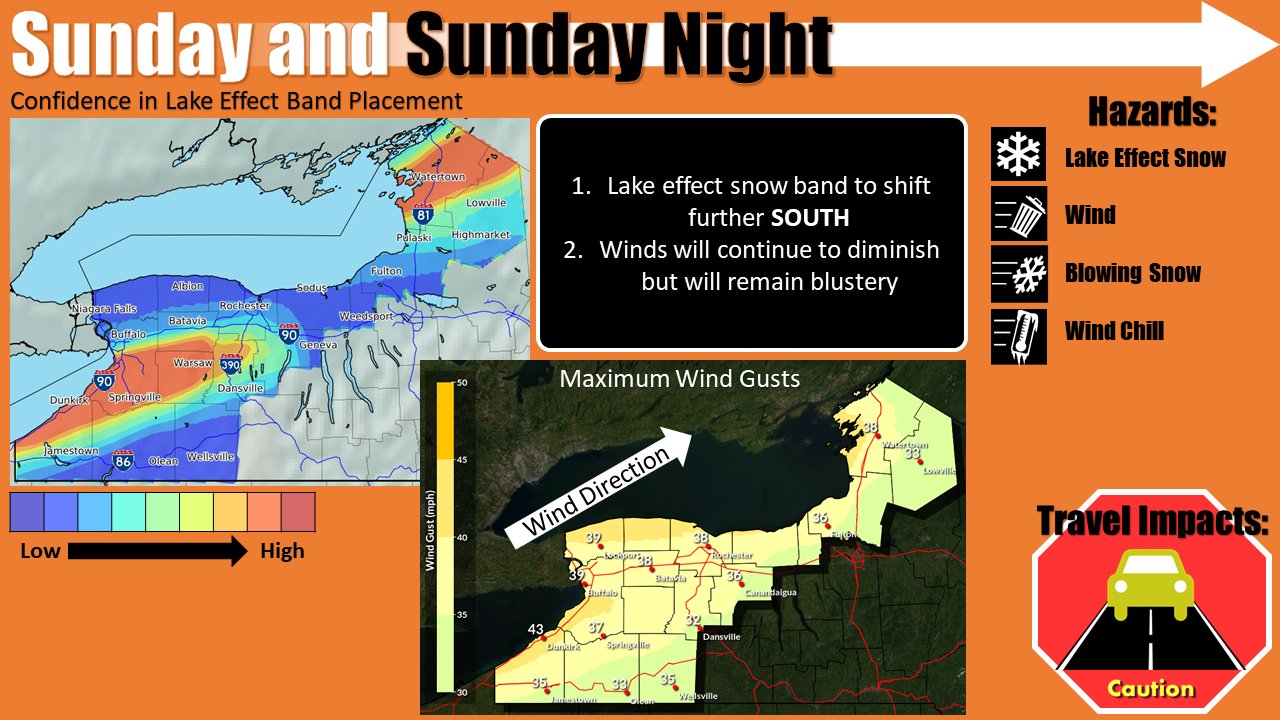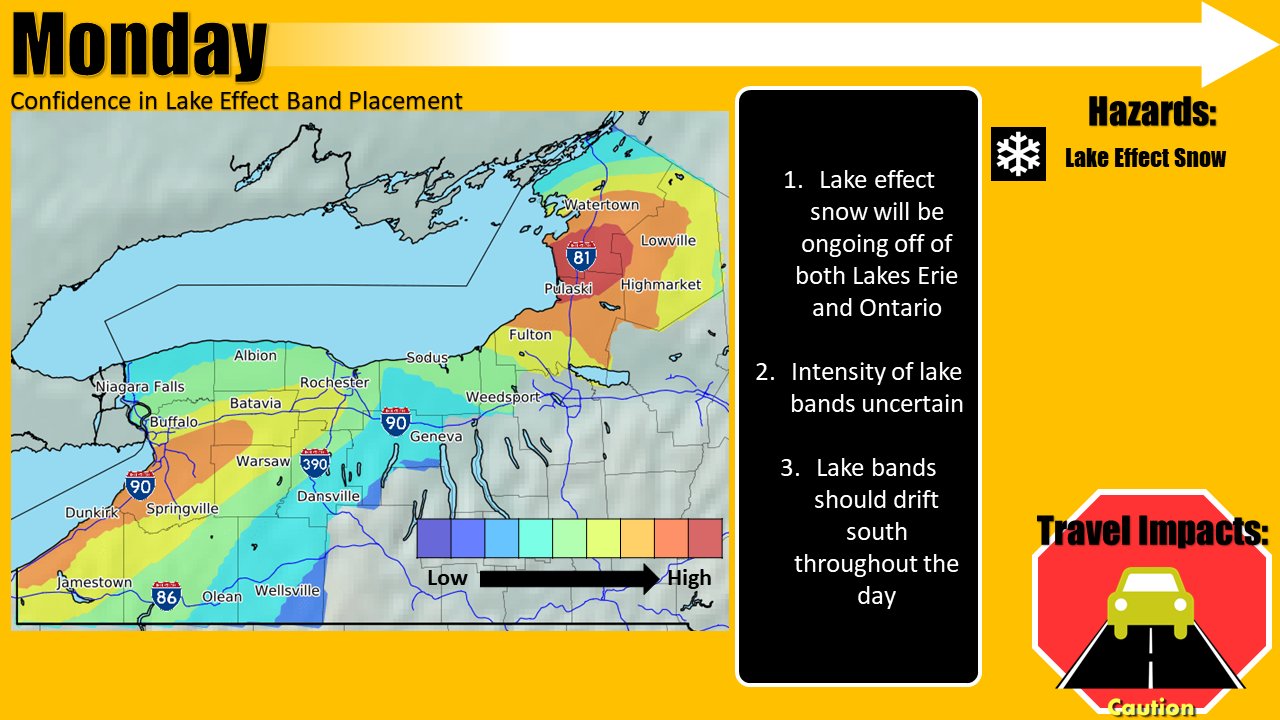 ---
Warnings & Advisories In Our Region
Blizzard Warning: Areas of Western New York are going to see some of the worst conditions. If you're traveling west on the I-90 corridor through Saturday afternoon plan accordingly. Areas between Rochester and Buffalo will see damaging wind gusts in excess of 70 mph along with the heaviest snow as lake effect kicks in behind the low pressure system. Total snow accumulations here of 1-3 feet are expected with difficult to impossible travel. [MORE INFORMATION]
Winter Storm Warning: Monroe County will see heavy snow and strong winds. Total accumulation between 6-10 inches, according to the National Weather Service, with wind gusts in excess of 60 mph. A rapid switch from rain to snow with sharply falling temperatures into the teens and single digits will result in a flash freeze on Friday. From Friday afternoon through most of the weekend, very strong winds, lake effect snow, and blowing snow will produce localized blizzard conditions. The warning through Sunday at 7 a.m. The National Weather Service says travel in this area will be difficult, to impossible at times. Areas of blowing snow will significantly reduce visibility with whiteouts and localized blizzard conditions possible. Power outages and wind damage is also possible. [MORE INFORMATION]
Winter Weather Advisory: Cayuga, Livingston, Ontario, and Wayne counties are expected to see strong winds and snow. While snowfall totals will not be that impressive – the combination of snow and wind will make for difficult travel. The advisory runs until Saturday at 7 p.m. Wind gusts in excess of 50 mph combined with a rapid switch from rain to snow with free falling temperatures will result in a flash freeze. Those strong winds will continue over following 24 hours, causing reduced visibility, widespread blowing snow, and scattered power outages. [MORE INFORMATION]
Wind Advisory: Pretty much every county that isn't included in one of the more serious alerts above is in 'wind advisory' territory. What does that mean? Those in Southern Cayuga, Schuyler, Seneca, Cortland, Tompkins, and Onondaga counties (all points east, too) are going to see gusts between 55-60 mph. The strong winds will continue into the first-half of Christmas Eve in these locations. [MORE INFORMATION]
Wind Chill Advisory: These strong, potentially damaging winds means that virtually everyone will see dangerous wind chill values. They could dip to 20 below zero with 40-50 mph winds. This can cause frostbite to exposed skin in as little as 30 minutes. [MORE INFORMATION]
---
National Weather Service: Active Alerts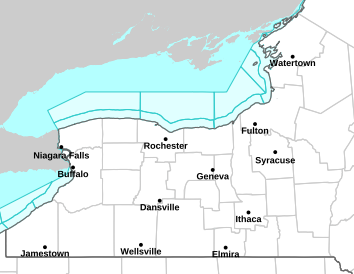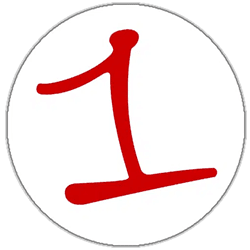 FingerLakes1.com is the region's leading all-digital news publication. The company was founded in 1998 and has been keeping residents informed for more than two decades. Have a lead? Send it to [email protected]