The Livingston County Sheriff's Office has received more than $172,000 from the Department of Homeland Security's Domestic Terrorism Prevention Grant Program for the creation and administration of a new County-wide Threat Assessment Management Team (TAMT).
The TAMT will work to prevent, prepare for, protect against, and respond to potential terrorist acts and other hazards throughout Livingston County. The Sheriff's Office will create a new Investigator position to plan and manage the new multi-disciplinary team, which will be composed of law enforcement, mental health professionals, school officials, and other community stakeholders. Sheriff's Office officials expect to bring the proposal before the Board of Supervisors for approval by year's end and put the TAMT into action in January of 2023.
"This team represents not only law enforcement but many other components within the county, including mental health," stated Livingston County Sheriff Thomas Dougherty. "Our hope is to identify potential threats and collectively find solutions to prevent violence. The community will play a large role in this as well and we will be asking for anyone who sees or hears something concerning for public safety to call us at 844-LCSO-TIP or 844-527-6847."
DHS is providing $1.12 billion this year to enhance the ability of state, local, tribal, and territorial governments to deal with potential terrorist acts and other hazards. Each county in New York State is eligible to receive up to $172,413 from DHS to be used over a two-year period for the creation of a Threat Assessment Management Team.
---
---
Seneca Meadows, Inc. announced the latest update on the NYSDEC Permit process for Seneca Meadows Landfill's Valley Infill project submitted in July 2020. The New York State Department of Environmental Conservation (DEC) has posted the draft scoping document on its website (www.dec.ny.gov) for review by the public. The document is also available at www.senecameadows.com.
"Our neighbors, local businesses, and elected leaders rely on our track record of environmental stewardship above and beyond the regulatory requirements with each new development as we work through the Valley Infill permitting process," Kyle Black, District Manager said. "Our goal is always to be fully transparent, and DEC's posting of the draft scoping document is an important step in the process."
The scoping process develops a written document ("scope") outlining the topics and analyses of potential environmental impacts of a project. The scoping process is intended to ensure public participation in the Environmental Impact Statement development process, allow open discussion of issues of public concern; and permit inclusion of relevant, substantive public issues in the final written scope.
"The community is aware of our goal of full transparency. Attending public meetings, hosting open houses, advertisements, and direct mail to residents are all ways we communicate directly with the public," Black continued. "The draft scoping document lays out our plans to continue safely operating in the Valley Infill for the next 15 years and helping build a bright future for the Finger Lakes."
The Valley Infill project will keep Seneca Meadows safely operating without expanding the facility footprint and will utilize critically needed environmental, recycling, renewable energy technologies and infrastructure.
2023 will mark 40 years that Seneca Meadows has been a positive contributor to the local economy. With more than 100 employees and local vendors, Seneca Meadows helps families plan for their future and build careers locally. Opportunities matter and Seneca Meadows has been providing them for four decades.
"As we work through the rigorous and thorough permitting process with the NYSDEC to protect our environment, we will continue to provide transparent, detailed, and thorough answers about our future," Black continued. "We look forward to continued regulatory and public input on this important project."
---
---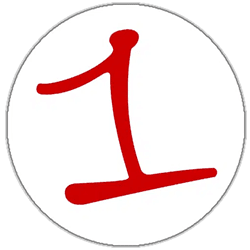 FingerLakes1.com is the region's leading all-digital news publication. The company was founded in 1998 and has been keeping residents informed for more than two decades. Have a lead? Send it to [email protected].