$23 million in funding and awards will go toward transportation electrification initiatives in New York State.
The first $8 million will install electric vehicle fast chargers in underserved communities in Rochester, Buffalo, and Syracuse. $7 million will go to ChargePoint and EVGateway to improve access in Upstate New York. $8 million will go toward the New York Truck Voucher Incentive Program to help pay for electric school buses and paratransit buses.
"Reducing air pollution across the state is not only crucial for improving the health of our communities, but it also presents an exciting opportunity to invest in clean transportation options," Governor Hochul said. "By putting more electric buses on the road and installing fast chargers in underserved areas, we can provide New Yorkers with access to the latest in sustainable transportation. This not only advances equity and sustainability, but it also sets the stage for a brighter, cleaner future for all."
The Direct Current Fast Charger (DCFC) program, administered by the New York State Energy Research and Development Authority (NYSERDA), seeks proposals from electric vehicle (EV) developers and installers that have a minimum of two years' experience and at least 10 fast chargers or 200 Level 2 chargers in operation. Under this solicitation, proposals will be considered that would develop two or more fast charging sites, with at least half of all stations located in underserved areas. Each site must be able to charge at least four vehicles and have a total site capacity of 600 kilowatts or more. Additionally, each site must be located within 12 miles of Buffalo, Rochester, or Syracuse city centers, and each proposal must have at least one site located within the city limits.
NYSERDA will accept applications for round three of the program from qualified EV developers and installers through February 28, 2023, and a scoring committee will evaluate all proposals based on the published criteria. Co-locating Level 2 EV chargers or distributed energy resources as part of the plan is encouraged.
New York State's $1 billion investment in electrifying its transportation sector is vital to meet the State's sweeping climate and clean energy plan. The State, under Governor Hochul's leadership, is rapidly advancing measures that all new passenger cars and trucks sold be zero emissions by 2035, along with all school buses being zero emissions the same year. Reducing carbon emissions and pollution from vehicles creates cleaner air and healthier communities, particularly in underserved areas. A range of initiatives grow access to electric vehicles and improve clean transit for all New Yorkers including EV Make Ready, EVolve NY, the Drive Clean Rebate, the New York Truck Voucher Incentive Program (NYTVIP), Charge NY, and federal funding under the NEVI Program. These programs are designed to get 850,000 zero-emission vehicles on the road by 2025 and expand electric vehicle charging infrastructure.
Nation-leading climate plan in New York State
New York State's nation-leading climate agenda is the most aggressive climate and clean energy initiative in the nation, calling for an orderly and just transition to clean energy that creates jobs and continues fostering a green economy as New York State recovers from the COVID-19 pandemic. Enshrined into law through the Climate Leadership and Community Protection Act, New York is on a path to achieve its mandated goal of a zero-emission electricity sector by 2040, including 70 percent renewable energy generation by 2030, and to reach economy wide carbon neutrality. It builds on New York's unprecedented investments to ramp-up clean energy including over $35 billion in 120 large-scale renewable and transmission projects across the state, $6.8 billion to reduce buildings emissions, $1.8 billion to scale up solar, more than $1 billion for clean transportation initiatives, and over $1.6 billion in NY Green Bank commitments. Combined, these investments are supporting more than 165,000 jobs in New York's clean energy sector in 2020, a 2,100 percent growth in the distributed solar sector since 2011 and a commitment to develop 9,000 megawatts of offshore wind by 2035. Under the Climate Act, New York will build on this progress and reduce greenhouse gas emissions by 85 percent from 1990 levels by 2050, while ensuring that at least 35 percent with a goal of 40 percent of the benefits of clean energy investments are directed to disadvantaged communities, and advance progress towards the state's 2025 energy efficiency target of reducing on-site energy consumption by 185 trillion BTUs of end-use energy savings.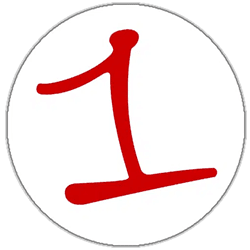 FingerLakes1.com is the region's leading all-digital news publication. The company was founded in 1998 and has been keeping residents informed for more than two decades. Have a lead? Send it to [email protected].