New York Farm Bureau's 2022 Market Basket Survey shows the price of a traditional Thanksgiving dinner will come with a double-digit price jump from 2021. The average total price, which includes a 16-pound turkey and other common items found on a holiday dinner table, is $66.39, or about a 26% increase over last year's price of $52.59.
The Bureau's volunteer shoppers found turkey prices to be about $1.89 per pound in New York State, which is 43 cents per pound over last year's average price in this informal survey. This price is slightly above the national average of $1.81/lb. As we move closer to Thanksgiving, turkey prices may drop in the stores, reflecting sales in the final days before the holiday.
The New York numbers revealed price increases over last year in nearly every category, except for fresh cranberries which saw a 30-cent decrease. The most notable increases were for stuffing mix, brown-and-serve rolls, and frozen pie crusts.
This year's survey also includes a similar increase for an expanded menu that includes a four-pound ham, a five-pound bag of russet potatoes and a package of frozen green beans. When those prices are included, the total meal price jumps to $82.16 or a 22% increase over last year's number. New York shoppers found bargains on hams compared to the national numbers, with a four-pound ham costing $10.08 or $1.56 less than the national average.
There are several reasons for the increased costs of this year's meal. They reflect the continued supply and demand issues, higher commodity prices because of the war in Ukraine, as well as the increased costs for packaging and transportation. Despite those increases, most of those higher costs do not trickle down to the farmer who receives only about eight cents of each dollar consumers spend on food at the store. The rest goes to pay for things like marketing, processing, and transportation of the food.
This dinner price represents the greatest increase since the survey began more than three decades ago and will undoubtedly make it more difficult for some families to afford a big holiday dinner. But it is important to put the cost into context: at just under $6.64 per person for a family of 10, New Yorkers still enjoy one of the most affordable food supplies in the world.
This survey is one of the responsibilities of the NYFB State Promotion and Education Committee and is part of the national effort with the American Farm Bureau Federation. AFBF's 37th annual informal national price survey found the average national cost of this year's feast is $64.05, or $2.34 cents less than New York's number. That is in part attributed to the competitive nature of grocery store markets and perhaps better promotional pricing in other regions of the country. More information on the national survey can be found at www.fb.org.
"New Yorkers continue to face challenges at the grocery store, but the supply of food remains strong in this country thanks to our farmers and farmworkers who continue to produce amidst their own price and labor challenges. The best plan of attack for shoppers is to do comparison shopping to find the best deals near you. We expect more people to purchase store brand and frozen food items compared to years past because of the ongoing inflation," said Darleen Krisher-Meehan, chair of New York Farm Bureau's Promotion and Education Committee.
New York Farm Bureau's volunteer shoppers sampled prices at more than a dozen different supermarkets throughout the state between October 18 – 30, trying to get the best prices available, but they did not use promotional coupons or special deals such as "buy one-get one free." They were also encouraged to use online shopping. The shopping list includes 15 common Thanksgiving food items ranging from turkey and rolls to stuffing and celery to pumpkin pie mix, enough to feed 10 people around the dinner table. An average for miscellaneous ingredients, like flour and butter, is also included.
Farm Bureau does not make any statistical claims about the survey data, but it is a useful gauge of price trends across New York and the country for shoppers who look to compare prices.
---
---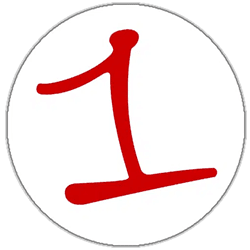 FingerLakes1.com is the region's leading all-digital news publication. The company was founded in 1998 and has been keeping residents informed for more than two decades. Have a lead? Send it to [email protected].