As winter makes its grand appearance, snow plow drivers get ready, people stock up on rock salt, and driver safety tips are shared.
Snow plow drivers are preparing for the next winter season, and the industry is finding itself short on workers. In addition, customers are struggling to find people available to plow their driveways.
One snow plow driver spoke with 13 WHAM and explained that his phone has been ringing constantly as people look for someone to book this season. Thomas Engebrecht, who owns Kayjay Turf & Snow in Victor, has said all the inquiries have been hard to keep up with. His goal when it snows a few inches is to get to every client within five hours. He also said it's not easy to plow driveways in the middle of a storm and patience is sometimes needed as trucks get stuck and tow truck drivers aren't always available.
On the other side of that are customers. Many are surprised at how long it's taking them to find someone to book for the season. They worry that they'll be trapped in their driveways if there's an emergency and they need to get out right away.
The New York State Department of Transportation is also looking for more drivers for plowing the roads. At the moment they believe they have enough to keep the roads safe, but would like to add more.
People are also stocking up on their rock salt to combat slippery surfaces this year. According to Rochester First, the salt doesn't actually melt the ice, but it changes the freezing point in the water. According to Breanna Uckermark, a chemistry teacher with RCSD, with salt the temperature at which water will freeze changes. It goes from freezing at 32 degrees to freezing at about 0 degrees. The chemical makeup of the salt gets in between water molecules, making it harder for them to form crystals. This is often why people notice their salt isn't working anymore once it gets too cold outside.
How can I drive safely in the winter weather?
According to My Twin Tiers, the National Highway Traffic Safety Administration has shared ways drivers can remain safe on the roads this winter.
The biggest tip out of all of them is to slow down while driving in bad weather. There were a total of 182,000 reported crashes due to the wintry conditions in 2019. 440 crashes were fatal. It's important to put enough space between you and the car ahead of you. This will help you stop in time, and safely.
Before going on a long drive, check things like your air pressure, look for any damage, and make sure your tires are in safe condition. If you end up stuck somewhere during bad winter weather, do not overexert yourself and stay inside of your car. Turn your dome light on so you can be seen. If you're stuck inside the vehicle, make sure your exhaust pipe is clear of snow and run your car periodically. A major concern when things like this happen is carbon monoxide poisoning.
You should be sure your gas tank is as full as possible before driving in bad weather. Keep a shovel, broom, material like kitty litter or sand, jumper cables, flashlight, blankets, water, snacks, and a phone charger in your car during the winter to prepare for emergencies. Check your fluids often to make sure your coolant and wiper fluid are always full.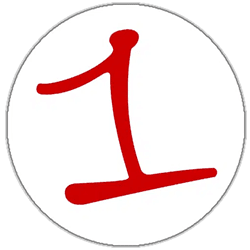 FingerLakes1.com is the region's leading all-digital news publication. The company was founded in 1998 and has been keeping residents informed for more than two decades. Have a lead? Send it to [email protected]