The owner of the Great Northern Mall has made it clear that the mall will be closing by Nov. 20, 2022, and all tenants are expected to be out by then.
Tenants in the mall found notices on the front of their stores in late October that told them they needed to leave by Nov. 20, 2022. Both the tenants and the buyer of the mall pushed back on this date, according to CNY Central.
It looked like there would be room to be flexible with the date, but this week the mall manager let tenants know that Nov. 20 will in fact be the date they're expected to be out. If they cannot get out by then, they must make direct accommodations with the owner, Mike Kohan.
A text was sent to tenants by the owners. It read, "I have to close the mall on No 20. You have to call Mike up to make arrangements for anything past the 20th. No one is allowed in without his permission after that date."
Owner refused to interview on camera
According to CNY Central, Kohan refused an on camera interview but spoke with them over the phone. He said they're working with tenants that need additional time, but that the mall needs to be closed by the 20th.
The property is being sold to Hart Lyman Companies, which is why Kohan says he needs to close the mall by that date. When asked if he gave enough legal notice to tenants, he did not answer.
Ryan McCall, an attorney with Tully Rinckey, explained that there are clear issues with how this was handled. He explained that legally tenants should be provided with 30 days notice, or in some cases a full calendar month. This would have put the date at Dec. 1. 2022.
Kohan would not be able to just show up and kick people out. They would need to go to court, which can be drawn out over long periods of time.
Kohan claims he needs to close the mall, but the new owner claims he was fine with a later date
Guy Hart Jr., the new owner, said he has gone back and forth with Kohan and is willing to be flexible about the move out date. He even said Kohan confirmed that the brokerage firm would be flexible to let tenants leave later. Hart Jr. has no legal say until he owns the building.
Tenants plan to get out before the 20th because they don't trust Kohan to help them get back in the building after the date passes.
The building has faced major issues over the years from burst pipes to a disabled fire system. The plan moving ahead is to turn the area into a pedestrian-friendly lifestyle center complete with high end retail, grocery stores, a movie theater, and other amenities.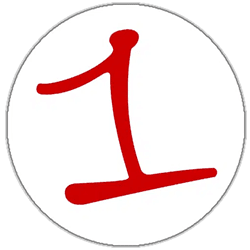 FingerLakes1.com is the region's leading all-digital news publication. The company was founded in 1998 and has been keeping residents informed for more than two decades. Have a lead? Send it to [email protected].