Election Day has come-and-gone! Here's a look at where the races we followed stood as of early-Wednesday, November 9th.
Keep in mind, there still could be some absentee ballots to be counted in select contests.
Democrats Kathy Hochul, Letitia James, Thomas DiNapoli, and Chuck Schumer held appeared successful as Election Night drew to a close. Each built up leads that were substantial enough, even if the Democrats underperformed compared to recent years.
In local Congressional races we saw Republicans Marc Molinaro in the 19th, Nick Langworthy in the 23rd, and Claudia Tenney in the 24th with strong leads when the dust settled. Incumbent Democrat Joe Morelle was the surprise of the night, leading by fewer than 20,000 votes. He was challenged by former Rochester Police Chief La'Ron Singletary.
In state Assembly races across the Finger Lakes, Republicans John Lemondes Jr., and Brian Manktelow won in the 126th and 130th districts.
State Senate races saw Rachel May and Lea Webb, both Democrats, successfully thwart challenges in the 48th and 52nd districts respectively. In the 54th District, Incumbent Republican Pam Helming thrashed Democrat Kenan Baldridge.
In Ontario County, Republican David Cirencione was elected sheriff. He defeated Democrat Steven Slavny by a wide margin. A familiar name won the Geneva City Supervisor race held yesterday. Democrat John Pruett won and will serve on the Ontario County Board of Supervisors. And finally, Morris Lew, a Republican became Town Justice in Farmington.
In Cayuga County, Ernest Thurston Jr., a Republican defeated Democrat Donna Adams for a seat on Town Council. A 10 vote margin was the difference maker there.
In Seneca County, there were town council races in Tyre and Fayette on our radar. In Tyre, Republican Jeffrey Bennett won his race against Democrat Justin Mahoney. In Fayette, Republicans Tom Murray and Keith Tidball defeated Democrats Walter Adamson and Donald Kain.
In Tompkins County, Acting Mayor Laura Lewis, a Democrat, can have the 'Acting' portion of her title scratched. She won convincingly in the city of Ithaca.
And finally, a look at Wayne County – where we saw several extremely close races. The mayoral contest in the Village of Newark saw Republican Jonathan Taylor and Conservative David Christler separated by less than 30 votes. Taylor, who has been mayor for over eight years had a lead when the dust settled on Election Day. The same could be said for Stuart Blodgett and Bob Bendix, both Republicans, who appeared to successfully win seats on the village board.
Races and Results: What's the latest?
---
Who's running for what? Where are the contested races?
Ontario County will have a new sheriff by the end of the day. Democrat Steven Slavny is taking on Republican David Cirencione. The office has been going through an extended period of uncertainty since the departure of former Sheriff Kevin Henderson. Longtime Sheriff Phil Povero stepped-up to fill the void until the end of the year, and an election could be held.
The Village of Newark could have a new mayor. Incumbent Republican Jonathan Taylor is facing off against Conservative David Christler. Christler has spent his entire campaign focusing on public safety, an issue that some residents say is worsening in the village. Meanwhile, Taylor has focused on racking up 'wins' and the long-term vision for his village. The incumbent has secured over 27 million in grant funding, including 10 million from the Downtown Revitalization Initiative. The Village also has two trustee seats open. Republicans Stuart Blodgett and Bob Bendix are taking on Conservative party nominees Steven Vanderbrook and Peter Blandino. The top two vote-getters will win the open seats. The outcome of these two races could have a major impact on growth and momentum in the village.
There are also two open seats on the Clyde Village Board. Four candidates are facing off for those two open seats. Democrat Paul Ferindino, Republicans Brad Shimp and Mark Devito, as well as Conservative Michael Hemings are vying for trustee seats.
And how about one more community with two open board seats? Voters in Fayette will decide which two candidates serve on the Town Council there. Democrats Donald Rain and Walter Adamson are appearing on the ballot along with Republicans Tom Murray and Keith Tidball.
The race for Ithaca Mayor has been one of the most-intriguing in the region. Acting Mayor, Democrat Laura Lewis has faced stiff competition from the right and left. Republican Zachary Winn and Progressive Katie Simms are challenging. And there's good reason to see this race as a big unknown. Just last week, City employees turned out in force to tell City Council to NOT approve a budget because they feel City Hall has not negotiated in good faith with them- and they are to blame for low morale and high turnover.
The town of Hector has contested races for supervisor and one town council seat. And the same can be said for the towns of Throop, Fremont, Cohocton, and Tyre.
Voters in Yates County will also decide who the next coroner will be. It's the only countywide election taking place there as Democrat Jason Johnson squares off against Republican Jonathan Vandermark.
---
---
---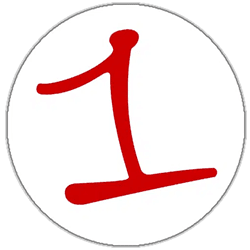 FingerLakes1.com is the region's leading all-digital news publication. The company was founded in 1998 and has been keeping residents informed for more than two decades. Have a lead? Send it to [email protected].