The Alabama Constitution was passed in 1901, using incredibly racist language. Today, much of the language regarding segregated schools, polls, taxes, and bans on interracial marriage still exist.
On Nov. 8 voters will get to decide if they want a new constitution that would eradicate the Jim Crow language from their constitution, according to Rochester First.
The document would also be reorganized. So far it has been amended a total of 978 times and is over 400,000 words. It could possibly be the longest type of document in the world.
In 2020 voters voted to have the language cut out, and now that the work is completed it will go back in front of voters to be ratified.
The overall goal of changing the constitution is to reflect what Alabama is today, not what it used to be.
What it won't do though is give counties more power or remove tax earmarks, something voters want.
On the ballots there will be a question asking voters whether they want to ratify the "Constitution of Alabama of 2022" and they can choose Yes or No.
This question comes after the candidates for office.
What the 1901 constitution stood for
The original constitution in 1901 made it very clear that the goal was to keep the government controlled by whites.
A direct quote from John Knox states, "The new constitution eliminates the ignorant negro vote, and places the control of our government where God Almighty intended it should be -– with the Anglo-Saxon race."
Knox was the president of the constitutional convention and made the comment during a speech that asked voters to ratify the document.
Also included in the original document is allowing parents to let their kids attend schools for their own race.
It banned interracial marriages and included a convict labor system for Black Alabama residents, who were often arrested, to force them to work in mines or labor camps.
While many of these were invalidated legally and are not allowed today, the language was still in the document.
---
Following pandemic, red states may start to turn blue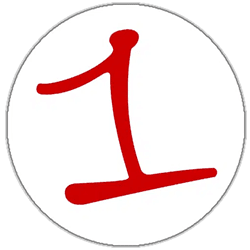 FingerLakes1.com is the region's leading all-digital news publication. The company was founded in 1998 and has been keeping residents informed for more than two decades. Have a lead? Send it to [email protected].