When it comes to consumers, stores will do all they can to get them to spend money- including cut back on prices.
According to WHEC News Channel 10, the consumer alert is currently 102.5. This equates to the consumer confidence index, which is down.
This number offers a lot of information when it comes to consumers and their habits.
Consumer confidence index and the impact it has on stores that cut back on prices
This is a number that is released every month. The Conference Board is in charge of surveying 5,000 households to see what their feelings are regarding the economy.
40% of the final index number is made up of the surveyed households and what their thoughts on the economy are. 60% are based on feelings of what the future economy might be.
Between inflation and high interest rates happening right now, the number isn't good. The number fell from 107.8 in September to 102.5 in October. The future consumer alert is 78.1.
With these numbers, anything below an 80 is considered bad and could indicate that a recession is on its way. This could happen because Americans turn their thoughts and actions into reality.
If consumers are feeling negative about the economic future, they'll spend less money. When it's been determined that consumers are going to spend less, then businesses will invest less and need less employees.
How this will impact consumers' Christmas shopping
Since it's harder for businesses to get you to spend your money, they're working harder for it.
Black Friday used to be just one day for people to get great deals and it would bring in crowds. Now they're making it an entire season to give consumers the biggest bang for their buck.
Target has created a sale that happens every week through Black Friday. Every Sunday they release a new list of major sale items in their weekly ad.
Walmart plans to start their Black Friday deals on Nov. 7 and keep them going for the rest of the month.
Kohl's plans to join in on Black Friday deals for consumers as well. They're starting deals on Nov. 4 and will keep them going all month long. Weekends before Thanksgiving will be called Dashing Deal Days and offer bigger sales.
---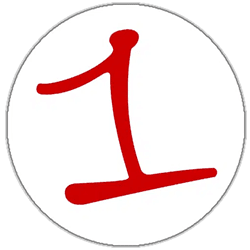 FingerLakes1.com is the region's leading all-digital news publication. The company was founded in 1998 and has been keeping residents informed for more than two decades. Have a lead? Send it to [email protected].