UPDATE (Oct. 25th 5 p.m.): The DEC provided two emailed responses Tuesday to WaterFront's Sept. 27th FOIL request for Greenidge Generation emissions data. The first message sent at 11:48 a.m. said: "We estimate that DEC will complete its process (of fulfilling the request) by 11/28/2022." The second message less than four hours later, provided the requested data. Four weeks shrank to four hours. Stay tuned for a future WaterFront post on the emissions data through June 2022.
---
The state Department of Environmental Conservation refused multiple requests to provide the latest monthly air emissions data for Greenidge Generation LLC in time for the agency's public hearings today on the company's bid for a renewed air emissions permit.
On Sept. 27th, WaterFront filed a Freedom of Information request for the readily-available data with DEC's Region 8 office in Avon. By law, the agency has until Thursday to satisfy the request or state in writing that it will need more time to fulfill it.
The Avon office receives monthly summaries from Greenidge of greenhouse gas (GHG) emissions from its Dresden power plant.
The latest data would show how Greenidge's recent rapid expansion of its Bitcoin mining operation has boosted those emissions.
In June, the DEC denied Greenidge's bid to renew its Title V air permit on the grounds that the company failed to show how it would comply with the GHG emission targets in the state's 2019 Climate Law (Climate Leadership and Community Protection Act).
Greenidge appealed the denial ruling and requested an adjudicatory hearing before a DEC administrative law judge, which the agency granted. The teleconference hearings today were required steps in the appeals process.
That process is expected to continue for years, while Greenidge is allowed to continue operating and even expanding its Bitcoin operation under its old air permit, which expired thirteen months ago.
CO2-equivalent emissions at the Greenidge plant leaped when it began powering Bitcoin mining operations, jumping to 413,161 tons in 2020 from 71,217 tons in 2019.
In the first half of 2021, CO2-e emissions exceeded the 2020 pace, according to a Greenidge report to the DEC in August 2021.
WaterFront has been seeking to obtain more recent data. The FOIL request, which sought a prompt reply in light of the pending public hearings, noted that the DEC receives regular monthly reports on emissions, as specifically required under the old permit that remains in force.
The DEC did not respond to followup email messages sent to its FOIL website on Oct. 12, Oct. 21 and Oct. 24.
Timothy Walsh, the director of DEC's Region 8 in Avon, did not return a phone call to discuss fulfilling the FOIL request in time for the public hearings. Andrea Pedrick, a DEC public relations specialist, replied: "As noted in the FOIL acknowledgement, the response date given for the FOIL is Oct. 26."
That is the date by which the agency MUST respond. She did not provide a reason why the data couldn't be provided before the legal deadline.
The expired air permit, which continues in effect, set an annual CO2-e emissions limit of 641,878 tons per year for the plant.
When that permit was issued — 2017 — the DEC only counted emissions from the plant itself. However, the 2019 Climate Law required plants to also count "upstream" emissions produced by their sources of energy. Greenidge relies heavily on natural gas from fracked wells in Pennsylvania that are heavy CO2-e emitters.
If upstream emissions had been added to Greenidge's reported onsite totals, it almost certainly would have surpassed the permitted limit of 641,878 tons in both 2020 and 2021.
Greenidge told the DEC it expected its 2022 emissions to be 1,050,466 tons (573,627 tons onsite, plus 476,839 tons upstream), roughly 60 percent above the permit limit.
The DEC could have made public Greenidge's actual reported emissions for all of 2021 and the first half 2022. It chose not to do so before today's public hearings.
At the 1 p.m. meeting, several individuals urged the DEC to hold firm on its decision to deny the air permit renewal. About one-third as many people, including Yates County Legislator Richard Harper, urged the agency to grant the renewal.
"I look at the plant as a power generation facility," Harper said, noting that it does not operate exclusively for the purpose of running Bitcoin mining.
Christopher Abramo, an engineer at Greenidge, said Bitcoin mining provides the plant a necessary base load that allows it to continue to operate as an available backup for the grid.
Eric Weltman of Food and Water Watch said he opposed the use of fracked natural gas to fuel a "non-essential, profit-driven" business that produces excessive GHG gases.
But no one who commented had air emissions data more recent that June 2021.
Meanwhile, a Greenidge contractor was seen today moving equipment by barge from the DEC's public boat launch in Severne toward the power plant's water intake pipe in Seneca Lake just south of Dresden.
The agency recently extended Greenidge's deadline for installing fish screens on the intake pipe, a project that will involve dredging.
As the company contends with environmental regulation issues, it is also struggling financially. The company's stock, which trades on the Nasdaq exchange, sank below $1 for the first time today. It closed at 99 cents after rebounding from an intra-day low of 94 cents.
Nasdaq can seek to delist a company if its shares trade for less than $1 for 30 consecutive days.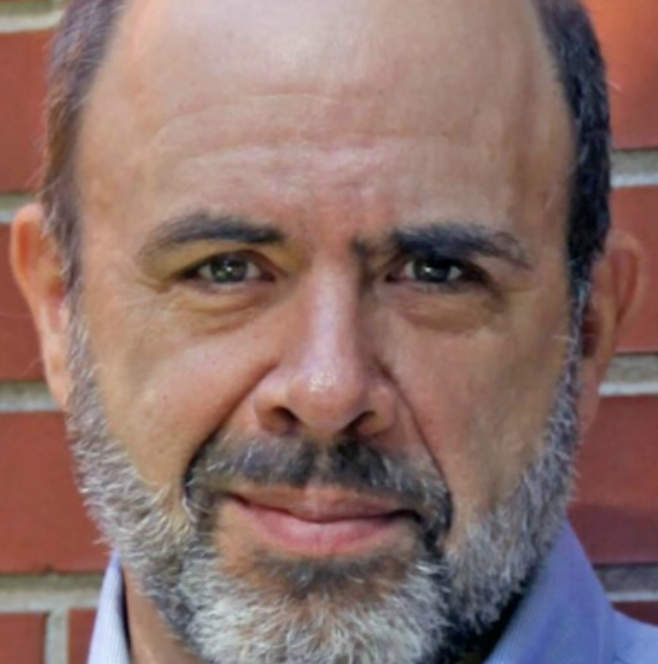 Peter is a three-time Pulitzer nominated reporter covering environmental issues through his first-of-its-kind digital publication The Water Front. He's won an array of Associated Press, UPI, and Society of Professional Journalist awards. His reporting on environmental issues continues to be featured in prominent New York publications and is available on FingerLakes1.com through an exclusive content partnership. Have a question or lead? Send it to [email protected].