Daylight saving time is a huge deal for many states, causing their residents to change their clocks back or ahead for one hour.
Many rejoice when it gives them an hour of extra sleep. Others are upset when they lose an hour of sleep.
It also changes what your mornings and evenings will look like; whether they're darker earlier or lighter later.
There are many reasons for the time change and a lot of history behind the decision to do it.
Everything you need to known about when to change the clocks back and daylight saving time
This year the time to change clocks will be Sunday Nov. 6, and they will be going back one hour to give people that extra hour of sleep.
The change happens at 2 a.m., meaning at 1:59 a.m. the next minute will be 1 a.m. again.
Another thing to keep in mind is that the title "daylight saving time" is not pluralized like many think, according to the Daily Messenger.
In 2007 the dates changed for when you would set your clocks back or ahead. It used to be the last Sunday of April and the last Sunday of October. Now it's the second Sunday of March and the first Sunday of November.
The ritual began in 1908 by Canadians in Thunder Bay, Ontario and grew popular when Germany did it to save coal during World War 1 in 1916.
It became standard in the U.S. in 1966 under the Uniform Time Act to help save energy.
Not all states recognize it though, including Hawaii and Arizona. Puerto Rico, the Virgin Islands, Guam, the American Samoa and the Northern Mariana Islands do not recognize it either.
Congress recently approved the Sunshine Protection Act, which will end daylight saving time in 2023. The House still needs to vote on it.
If it passes, once clocks spring forward next March, that will then become the permanent standard time. Most states are in favor of this move.
Over 70 countries recognize daylight saving time, but the dates differ between countries.
Don't worry about electronics though, your phones and smoke detectors should change on their own.
---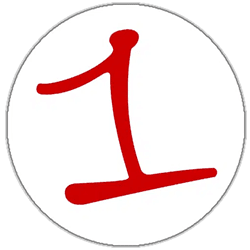 FingerLakes1.com is the region's leading all-digital news publication. The company was founded in 1998 and has been keeping residents informed for more than two decades. Have a lead? Send it to [email protected].