New York will be providing $13.4 million more in funding for 37 providers to expand abortion access across the state.
Governor Kathy Hochul announced the funding this week, which included 37 providers and 64 clinical sites.
The second round of funding builds on the Governor's commitment to ensure safe abortion access for all New Yorkers by expanded eligibility to include family planning providers that were not awarded funding during phase one, other licensed healthcare providers, and independent clinics.
"New York State is committed to protecting reproductive rights, and as other states wage a war on abortion access we will continue to be a safe harbor," Governor Hochul said. "To ensure access to reproductive health care, we must provide the resources and support providers need. I will not stand by and allow women to be subjected to government-mandated pregnancies."
Recipients of this latest round of funding were not eligible or did not apply for the first round and represent an expansion of providers receiving state support. Of the new awardees, 20 are hospitals, and a total of 27 of the 37 providers are in high priority regions where out of state residents are expected to seek services, including New York City and Western New York.
During round one, the New York State Department of Health awarded $10 million to 13 programs, covering 63 sites that are currently funded under the Comprehensive Family Planning Program. The Governor also launched a series of reproductive health care roundtables to discuss the needs of providers and the challenges they face post-Roe.
Immediately following the Supreme Court's decision to upend more than 50 years of medical precedence, Governor Hochul launched a robust paid public education campaign to ensure abortion remains safe, legal and accessible in New York, which includes a comprehensive one-stop website with information about abortion rights, providers, supports, and payment options in New York.
Second round recipients included:
A Bronx Women's Medical Pavilion, PC: 1 clinic
Albany Medical College: 1 clinic
All Women's Medical Office Based Surgery, PLLC: 2 clinics
Buffalo Women Services, LLC: 1 clinic
Choices Women's Medical Center: 1 clinic
Community Healthcare Network, Inc.: 3 clinics
Erie County Department of Health: 1 clinic
Flushing OBGYN PC: 1 clinic
Juniper Midwifery and Nurse Practitioner, PLLC: 1 clinic
Maimonides Medical Center: 5 clinics
Montefiore Medical Center: 1 clinic
Mount Sinai Beth Israel: 1 clinic
Mount Sinai South Nassau Family Medical Center: 2 clinics
Mount Sinai West Hospital: 1 clinic
New York City Health + Hospitals/Bellevue: 1 clinic
New York City Health + Hospitals/Elmhurst: 1 clinic
New York City Health + Hospitals/Metropolitan Hospital: 1 clinic
New York City Health + Hospitals/South Brooklyn Health: 1 clinic
New York City Health + Hospitals/WOODHULL: 1 clinic
New York City Health + Hospitals, Queens: 1 clinic
New York Presbyterian Hospital: 1 clinic
North Central Bronx Hospital: 1 clinic
North Shore University Hospital: 2 clinics
NYU Langone Hospitals: 4 clinics
OB GYN Associates, Inc.: 2 clinics
Parkmed NYC, LLC: 1 clinic
Professional Brooklyn Gynecology Services—PBGS, LLC: 1 clinic
Rendr/Triboro Medical: 2 clinics
South Shore University Hospital: 1 clinic
Stony Brook University Hospital: 1 clinic
SUNY Downstate Health Sciences University—University Hospital of Brooklyn: 3 clinics
The Mount Sinai Hospital: 1 clinic
Unity Hospital of Rochester: 1 clinic
University Gynecologists and Obstetricians, Inc.: 2 clinics
University of Rochester Medical Center: 1 clinic
Weill Medical College of Cornell University: 9 clinics
Westchester Medical Center: 3 clinics
In June, Governor Hochul signed a comprehensive, six-bill package passed by the Legislature to further preserve, protect, and strengthen abortion rights for patients and providers in New York. The legislation takes specific actions to address a variety of legal concerns, including the establishment of a cause of action for unlawful interference with protected rights and the inclusion of abortion providers and patients in the Address Confidentiality Program. The measure also prohibits misconduct charges against healthcare practitioners for providing reproductive services to patients who reside in states where such services are illegal and disallow medical malpractice insurance companies from taking adverse action against an abortion provider who provides legal care.
---
---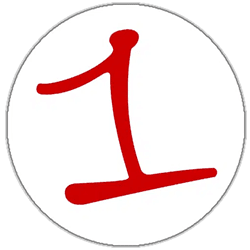 FingerLakes1.com is the region's leading all-digital news publication. The company was founded in 1998 and has been keeping residents informed for more than two decades. Have a lead? Send it to [email protected].