The Greenidge Generation power plant missed its September 30th state deadline to install fish screens on its water intake pipe in Seneca Lake and continues to suck in and kill aquatic life in violation of federal law.
The plant has been doing so since state regulators allowed it to restart in March 2017 — without fish screens, an up-to-date state water permit or an environmental impact statement (EIS).
Now Dresden-area fish face a new threat: dredging that may stir up toxic sediment. 
Without excavating six feet of sediment from the lakebed, there's no room to fit a massive wedge-wire screen assembly at the end of the plant's intake pipe.
Dredging was never mentioned as a necessary step in 2015 when the state Department of Environmental Conservation first touted the screens as the "best technology available" to protect the fish from the plant.
The agency was mum about the fact that the lake is only 11 or 12 feet deep at the end of the intake pipe — 730 feet from shore, where the giant assembly would need to rest.
In March, Greenidge proposed excavating an area 95 feet by 82 feet — removing 1170 cubic yards, or 80-100 dump truck loads, of sediment.
Very limited sediment testing around the intake pipe unearthed one sample laced with mercury in concentrations the state deems "acutely toxic to aquatic biota." Alarming levels of lead, PCBs and pesticides were also present
This past Tuesday, the DEC finally gave the dredging project the go-ahead, apparently without requiring more extensive sediment tests. It set a new installation deadline: January 2023.
In promoting the fish screen solution beginning in 2015, the agency had announced that there would be "no significant modification or alteration" of the lakebed. That misleading statement helped justify its "negative declaration" that the plant's restart would have no adverse impact on the environment, which allowed DEC to waive an EIS.
The agency's decision to require wedge-wire screens was a concession to the plant's owners, Atlas Holdings LLC, a Connecticut-based private equity group.
It spared Atlas the likely greater expense of converting the plant to closed-cycle cooling technology, the state's preferred method of reducing fish impingement and entrainment in power plant cooling systems.
Closed-cycle cooling recycles lake water used to cool plant equipment. It requires 93-98 percent less lake water than outdated "once-through" cooling systems like Greenidge's, according to a 2011 DEC policy memo.
"This policy establishes closed-cycle cooling as the performance goal for all new and repowered industrial facilities in New York," the memo said. Atlas bought the plant in 2014 — after it had been idle since 2011 when its previous owner declared bankruptcy — and restarted it three years later.
The 2011 policy memo did allow for exceptions to closed-cycle cooling in special cases, but it did not mention wedge-wire screens.
Three years later, the federal Environmental Protection Agency, in its rules for power plant cooling systems, contained lengthy sections on screening alternatives. It noted, however, that they "are not feasible for all facilities, particularly where intakes are in shallow water…"
In January 2017, a power plant in Lansing installed a 50-ton wedge-wire screen assembly in 44 feet of water in Cayuga Lake.
That cautionary example did not stop DEC from requiring Greenidge to install a similar system in water only 11 or 12 feet deep as part of its SPDES water permit, which went into effect on Oct. 1, 2017. That five-year permit expired Friday, leaving the fish screen requirement unfulfilled.
The law group Earthjustice and several other environmental groups, including Seneca Lake Guardian, have urged the EPA to block Greenidge's pending installation of that system.
"Closed-cycle cooling should be required here if the facility is allowed to continue to operate," the groups wrote in their Aug. 26, 2022 letter to officials at EPA's Region 2.
The EPA did not respond to WaterFront's emailed request for comment on the letter.
In contrast to Earthjustice, Seneca Lake Pure Waters Association wants to see the screens installed as quickly as possible "with penalties identified for non-compliance," SLPWA president Jake Welch wrote in an Aug. 31 letter to the agency.
Welch asserted that Greenidge should have performed additional sediment tests after one sample was found to be highly contaminated. He said it was important to learn "the complete depth, shape and circumference of contamination" in or near the proposed dredging site.
"Perhaps the dredging will not cause widespread dispersal of mercury, PCBs, lead, etc.," Welch wrote. "But conversely, what if that were in fact to occur? Clearly these contaminants cannot be easily cleaned back up. And who will be responsible…..?"
Under state law, the Greenidge plant can continue operating under the conditions in its expired SPDES water permit because it has applied for a renewed permit.
That means it can continue withdrawing up to 139 million gallons a day from Seneca Lake and discharging up to 134 million gallons a day into the Keuka Outlet at temperatures up to 108 degrees. The outlet immediately empties into Seneca Lake.
The DEC has acknowledged that water artificially warmed even a few degrees can have a devastating effect on aquatic life. For example, trout are stressed when water temperatures exceed 70 degrees, and Keuka Outlet is a DEC-designated trout stream.
The water permit that expired Friday required the company to deliver a report on how the plant's warm discharges affect Seneca Lake temperatures. No such report has ever been made public.
The DEC said Friday that Greenidge had submitted that report on Aug. 31 and the agency was reviewing it for completeness. WaterFront has filed a Freedom of Information Law request for the document but has not yet received it.
The most comprehensive water temperature data available to the public so far was released in 2020 by the group Committee to Preserve the Finger Lakes, based on data gathered by sensors in August of September that year. CPFL found that discharges tended to raise water temperatures between 10-20 degrees within the outlet and by about half that amount at a buoy near the outlet's connection with the lake.
Aside from disturbing fish, artificially warmed lake water is likely to trigger toxic algal blooms, according to a court affidavit signed by SUNY-ESF professor Gregory Boyer. Toxic blooms can cause skin and respiratory irritation and more severe health problems, and occasionally they have been fatal to dogs.
Eileen Moreland, a Dresden resident with lakefront property, has expressed concern that Greenidge's discharges may tend to expose "my family and our friends and neighbors to the risks of breathing droplets of water with toxic algae into our lungs or absorbing toxic algae through our skin."
Earthjustice and SLG have asserted that Greenidge, in its permit renewal bid, seeks to extend a waiver of state thermal water quality standards. They claim that exemption was based on evidence provided in 1977 when the plant burned coal and provided electricity to the public.
Today Greenidge burns mostly natural gas, and nearly all the power it generates is used to run the company's Bitcoin mining operation. Only a small fraction of its energy output is sold to the public.
"This cryptocurrency facility cannot rely on a 45-year-old justification completed for a coal-fired plant providing electricity for public benefit and consumption as support for a continued thermal variance," the law group argued. Further, it said, the application for a thermal variance requires a public hearing.
Greenidge recently sought to rebut claims that the plant's operation threatened Seneca lake water quality or aquatic life through statements it released from three local fishermen, as quoted by The Chronicle-Express newspaper.
"The mouth of the outlet near Greenidge is one of the best places in the world to fish, especially for trout," Rob Williamson of Dresden told the news Penn Yan paper. "The water discharges from the plant have been happening since the 1930s and the claims of harm are just nonsense. It's slightly warmer water, that's it."
The newspaper also quoted comments by Dale Irwin, president of Greenidge Generation, about Earthjustice and SLG. "When Seneca Lake Guardian and Earthjustice speak about Greenidge, the truth surely isn't being protected," Irwin reportedly told the Chronicle-Express. "These groups aren't credible and they aren't protecting anything other than their ability to fundraise from their falsehoods peddled to government and the public." Irwin said Greenidge has been "operating in full compliance with environmental permits."
Judith Enck, a former director of EPA Region 2, has argued that the Greenidge plant should be shut down by either the DEC or the EPA for failure to comply with the specific conditions in its now-expired state water permit.
She also criticized the state regulation that allows a company's expired permit to continue in force without penalty as long as an application has been made for renewal.
Enck said the DEC should seek state legislation to eliminate or restrict that practice. Failure to take that initiative "shows a lack of urgency to address ongoing environmental problems," she added. "It makes a mockery of the DEC regulatory program."
In June, the DEC denied Greenidge's application to renew its Title V air permit on then grounds that it violates the state's 2019 climate law. But the agency soon agreed to allow the company to launch an appeal through an adjudicatory hearing process within the DEC.
Greenidge has said that legal process will not impede its Bitcoin mining operation and may take years to resolve.
---
---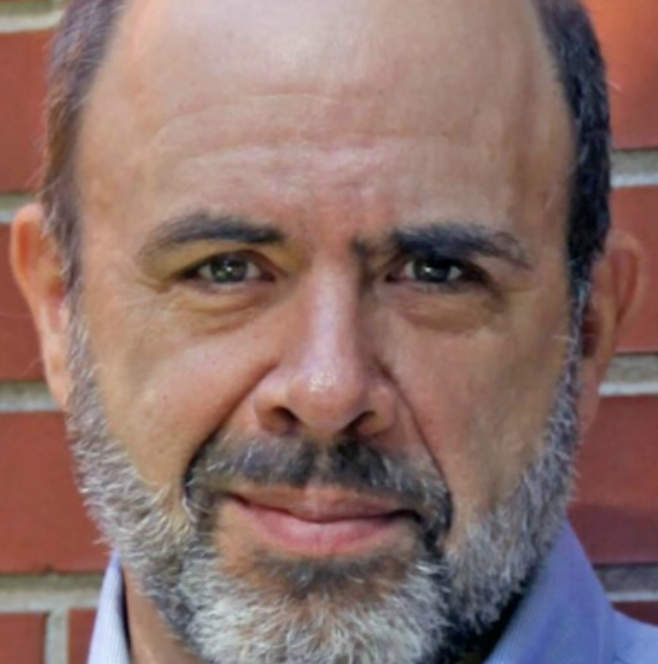 Peter is a three-time Pulitzer nominated reporter covering environmental issues through his first-of-its-kind digital publication The Water Front. He's won an array of Associated Press, UPI, and Society of Professional Journalist awards. His reporting on environmental issues continues to be featured in prominent New York publications and is available on FingerLakes1.com through an exclusive content partnership. Have a question or lead? Send it to [email protected].