September is Baby Safety Month, an annual event that focuses on raising awareness of critical lifesaving information to help parents and caregivers keep little ones safe. In recognition of this event, the New York State Division of Consumer Protection (DCP) calls attention to the importance of baby safety with a two-part series that highlights baby-proof safety measures and tips.
"Parents and caregivers try to give their babies the best care possible and keep them safe from harm," said New York Secretary of State Robert Rodriguez, who oversees the Division of Consumer Protection. "Unfortunately, the products parents purchase may not be as safe as they should be. That is why staying updated on the latest product recalls is vital to protect babies from unsafe products."
THE IMPORTANCE OF PAYING ATTENTION TO PRODUCT RECALLS:
According to the U.S. Consumer Product Safety Commission (CPSC), which issues product recalls across all categories of consumer goods, sometimes even the best baby products will get recalled due to one or more safety issues. Baby product safety recalls are typically related to suffocation hazards, choking hazards, laceration hazards, tipping hazards, and other safety concerns. In the past five years, there have been over 220 product recalls of products for babies and kids. Since 2019, these products have been linked to at least 42 infant deaths and more than 119 injury incidents, many of them resulting in serious injuries.
Most of the infant fatalities linked to these recalls occurred with inclined sleepers which increase the risk of suffocation. Unintentional suffocation is the leading cause of injury death among infants in the United States, with 82% being attributable to accidental suffocation and strangulation in bed. Recent inclined sleeper CPSC recalls, warnings, and actions include:
In response to this disturbing trend, on June 23, 2022, the CPSC issued a New Federal Infant Sleep Products Safety Standard. This new mandatory standard eliminates potentially hazardous sleep products in the marketplace that currently do not meet CPSC standards for infant sleep, this includes inclined sleepers, travel and compact bassinets and in-bed sleepers.
HOW TO CHOOSE SAFE PRODUCTS FOR YOUR BABY:
Stay updated on the latest product recall. Check for recalls at CPSC (www.cpsc.gov) and FDA (www.fda.gov) or follow DCP on social media. If you have a recalled product, the first thing you should do is stop using it.

Check for recalls before you buy or use new or used baby items. Stores are not always up to date on the latest the recall information, so don't assume a product is safe just because it's for sale at a local retailer. Remember to also check for recalls if you purchase used items online, through social media (Facebook Marketplace, Craigslist, etc.) or at a "mom swap" or garage sale.

Don't sell or donate recalled items. Do not sell or give away recalled items; instead follow the recall guidance. In the instance of inclined infant sleepers be sure to destroy the sleeper so that it can't be used by anyone else.

Regularly schedule a safety check-up on products in your home and check for recalls. Make it a habit to continuously track recalls since hundreds of items are regularly added that have been recalled for safety concerns
The New York State Division of Consumer Protection provides resources and education materials to consumers on product safety, as well as voluntary mediation services between consumers and businesses. The Consumer Assistance Helpline 1-800-697-1220 is available Monday to Friday from 8:30 a.m. to 4:30 p.m., excluding State Holidays, and consumer complaints can be filed at any time at www.dos.ny.gov/consumer-protection.
For more consumer protection tips, follow the Division on social media at Twitter: @NYSConsumer and Facebook: www.facebook.com/nysconsumer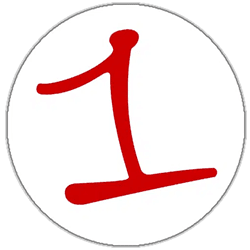 FingerLakes1.com is the region's leading all-digital news publication. The company was founded in 1998 and has been keeping residents informed for more than two decades. Have a lead? Send it to [email protected].